Using AI to better assess structural health of bridges
UTA researcher combining machine learning, structural health monitoring for bridges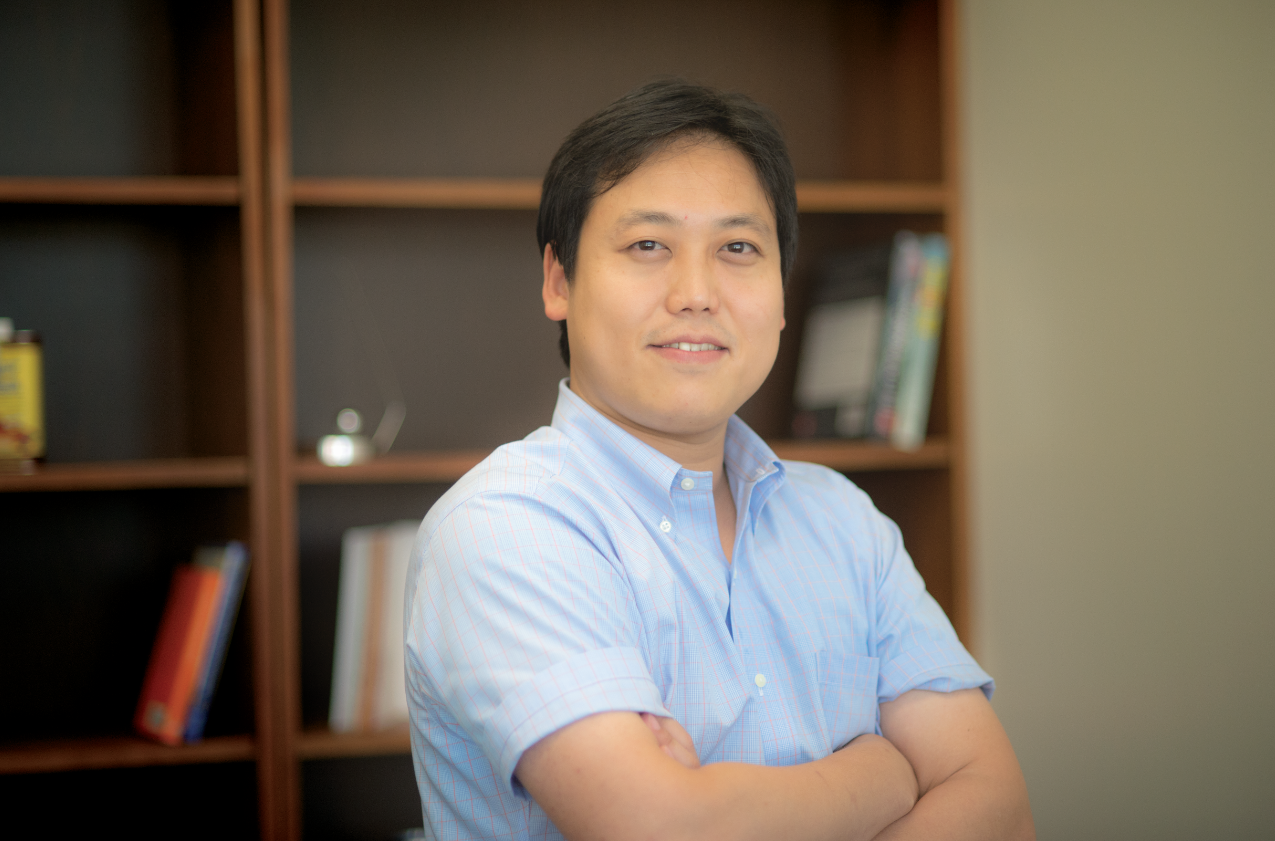 A civil engineering assistant professor at The University of Texas at Arlington is working to better assess a bridge's structural health by combining machine learning with traditional monitoring measurements.
Suyun Ham's 18-month, $122,000 grant is part of UTA's membership in the Transportation Consortium of South-Central States (Tran-SET), a U.S. Department of Transportation Center administered by Louisiana State University. He will test his models in Dallas and Fort Worth.
On bridges, weight-in-motion systems include sensors that measure vibrations, strain and deflection. By measuring the bridge's response to these elements, they can estimate the gross vehicle weights of passing vehicles and their effects on a bridge's structural health. What the sensors don't take into account, however, are different types of trucks, multiple lanes, times of day and how heavy traffic is.
Since weight-in-motion sensors are often already in place, Ham is trying to create a system by which these traditional measurements of structural health can be refined through machine learning. With the resulting data, transportation departments could set more accurate load parameters for bridges and get a better picture of a structure's overall integrity.
"We are combining a physics-based model with artificial intelligence, because the more a computer learns, the better information you get," Ham said. "Ultimately, the addition of machine learning allows us to accurately determine multiple conditions."
Ham is also working on related research with a Texas Department of Transportation grant to use a non-contact testing system to make faster, easier and more accurate determinations about when and where bridge repairs are needed.
"Dr. Ham has embraced state-of-the-art technology in his study of bridge health monitoring, and this new study has potential for wide-ranging changes for the better in how state and federal transportation departments determine the integrity of the bridges we use daily," said Ali Abolmaali, chair of the Civil Engineering Department.
Tran-SET supports all phases of research, technology transfer, workforce development and outreach activities of emerging technologies that can solve transportation challenges in the region. Its focus is on improving transportation infrastructure through research into innovative materials and new technology.
In addition to Louisiana State University and UTA, consortium members include the University of New Mexico, Texas A&M, New Mexico State University, Oklahoma State University, Arkansas State University, UT San Antonio, Prairie View A&M and two community colleges.
- Written by Jeremy Agor, College of Engineering