UTA nursing: A national Center of Excellence
College of Nursing and Health Innovation receives National League for Nursing honor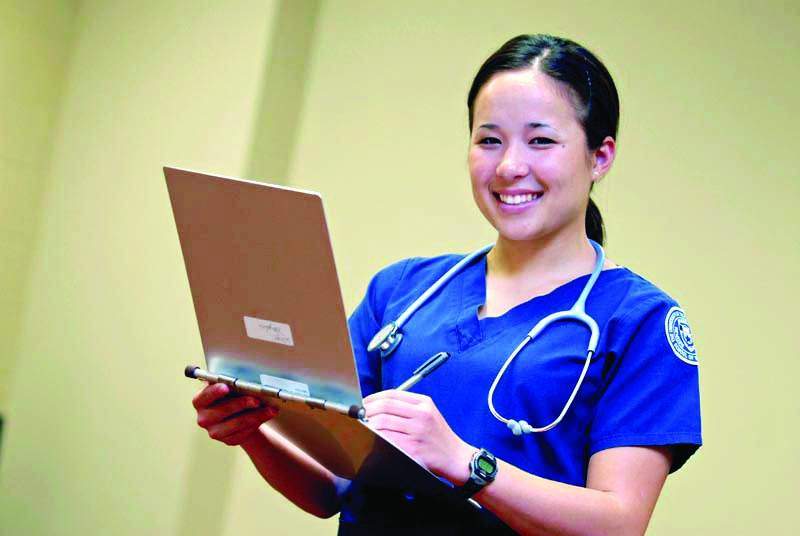 The University of Texas at Arlington's nursing program is one of 17 nationwide to be named a 2020 NLN Center of Excellence by the National League for Nursing (NLN), which also awarded scholarships to two deserving UTA students.
It is the third time in recent years that UTA's College of Nursing and Health Innovation (CONHI) has received this designation from the NLN, considered the premier organization for nurse faculty and leaders in nursing education. UTA Interim President Teik C. Lim said the award demonstrates the college's high standards of academic excellence.
"We are extremely proud of the faculty, staff and students in the College of Nursing and Health Innovation," Lim said. "This prestigious honor bolsters UTA's standing as a nursing academic powerhouse for Texas and beyond while demonstrating the quality of our faculty, and our dedication, hard work and commitment to academic excellence as we prepare the next generation of nurses."
NLN, an organization of 40,000 nurse educators and 1,200 member institutions, issues the Center of Excellence designations under four categories: Advancing the Science of Nursing Education; Enhancing Student Learning and Professional Development; Promoting Pedagogical Expertise of Faculty; and Creating Workplace Environments that Promote the Academic Progression of Nurses.
The NLN recognized the University as a Center of Excellence in the category of "promote the pedagogical expertise of faculty." The recognition is aimed at organizations that demonstrate in concrete, measurable terms sustained excellence in faculty development, nursing education research, or student learning and professional development.
"This honor re-affirms our standing as a leading center for nursing education and health care research," said Elizabeth Merwin, dean of the College of Nursing and Health Innovation. "We are extremely grateful for this designation recognizing the passion, commitment, creativity and hard work of our faculty and staff."
CONHI is the No. 1 producer of baccalaureate-degreed nurses in Texas and a leader in tackling the state's shortage of registered nurses. It also boasts a robust enterprise of innovative health care research with internationally renowned faculty members specializing in cardiovascular conditions, aging, esophageal cancer, osteoporosis, bone disease, patient safety, health disparities and more.
In addition to the NLN designation, UTA students Nancy Parma and Jennifer Schoenfeld were named recipients of the NLN 2020 Scholarship. The Foundation Scholarship Awards Program supports diverse nurses committed to careers in academic nursing education by awarding scholarships to nurses who are pursuing advanced degrees, either master's or doctorates, in accredited programs and who have completed at least one year of their academic studies toward their degrees.
"NLN Centers of Excellence help raise the bar for all nursing programs by role modeling visionary leadership and environments of inclusive excellence," said Beverly Malone, CEO of the NLN. "These environments help nurture the next generation of a strong and diverse nursing workforce to advance the health of the nation and the global community."