Four University Crossroads volunteers receive national service awards
President's Volunteer Service Award honors individuals who impact communities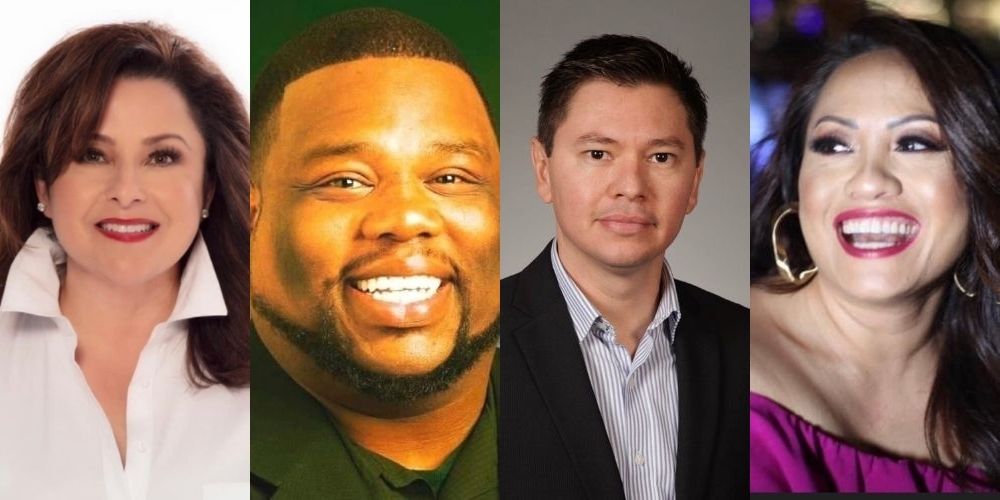 The University of Texas at Arlington's University Crossroads outreach and community engagement program has selected four North Texas community leaders to receive the 2020 President's Volunteer Service Award (PVSA) bronze medallion.
Recipients of the prestigious national honor are:
Arcilia Acosta, CEO, CARCON Industries and STL Engineers
Rodney Baker, CEO, Hot Rod Connects
Julian Rodriguez, lecturer, UTA Department of Communication
Quỳnh Châu Stone, CEO, Stone International Wellness Center
The President's Council on Service and Civic Participation founded the PVSA to recognize the important role volunteers play in America's strength and national identity. The award honors individuals whose service positively impacts communities across the nation and inspires those around them to take action.
"We are thrilled to award the PVSA bronze medallion to these exemplary volunteers for their commitment to opening access to and success in higher education through their unwavering service to University Crossroads," said Michele Bobadilla, UTA's senior associate vice president for outreach and community engagement and assistant provost for Hispanic student success.
The PVSA program allows certifying organizations such as UTA University Crossroads to recognize their most exceptional volunteers. It has continued under each U.S. presidential administration since 2003, honoring those who use their time and talents to address tough challenges facing their communities.
Rodriguez, Acosta, Baker and Stone will receive their medallions during a virtual ceremony in September from Bobadilla, who founded and directs University Crossroads; Troy Johnson, UTA vice president for enrollment management; and James Spaniolo, UTA senior adviser for external engagement."
Most volunteer work is thankless, but we do not find this reason enough not to serve," Rodriguez said. "We are who we are in hopes of inspiring others to follow and surpass our efforts."
University Crossroads collaborates with more than 100 partners to provide access to and success in higher education through a variety of academic and enrichment opportunities. Last year, it served more than 41,000 students in grades 6-12. The program recently was named one of five national finalists in the community-based organization category for the 2020 Examples of Excelencia.
- Written by Mark Permenter