'TRIO is the foundation of my success'
TRIO program receives $2.16M award to help UTA meet the needs of today's students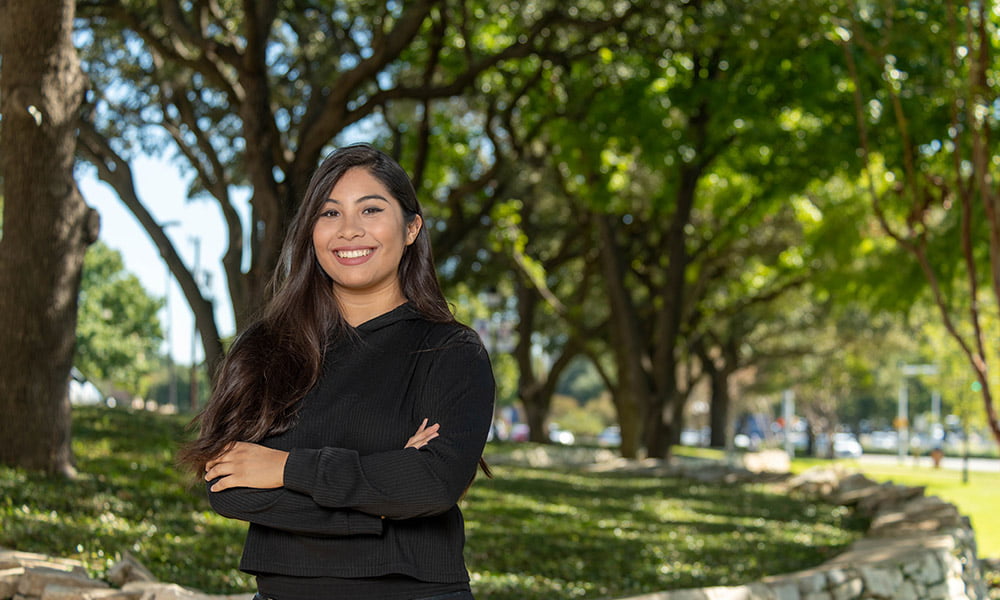 The University of Texas at Arlington will receive more than $2 million from a federal Student Support Services (SSS) grant to help students succeed in and graduate from college.
The U.S. Department of Education award is a five-year grant worth nearly $2.16 million, benefiting UTA's TRIO Student Support Services program, which has been at the University since 1976.
Jennifer Luken Sutton, TRIO director and a former participant, said the grant will continue to provide programming and services to students as they transition into the university environment and make progress toward graduation.
"We have 44 years of experience under our belt, and to have these additional five years will allow us to innovate and update the methods we use to meet the needs of the students of today," Sutton said.
UTA's TRIO SSS program helps college students who are low-income, first-generation or have disabilities. The program provides opportunities for academic development and encourages participants toward successful completion of their undergraduate degrees.
The grant will fund an array of comprehensive services such as academic tutoring, financial aid advice, and career and college mentoring. These services enhance academic success and make it more likely that students will graduate or transfer with the lowest possible debt.
The programs benefit students like recent graduate Juana Escobedo Bermudez, a first-generation college student who said programs such as TRIO "gave my parents and me the confidence we needed to succeed."
Courtney Ngo, a UTA senior majoring in accounting, said without TRIO, she would have been lost in college.
"TRIO is the foundation for my success," Ngo said. "From the beginning, TRIO showed me how to adjust to college life, to take opportunities to learn about my career in accounting, and to educate myself on important topics, such as time management, budgeting and leadership-building."
UT Arlington has the fifth-largest TRIO program in Texas among two- and four-year institutions, and the second-largest among only four-year institutions in Texas. The program, which serves 285 students annually, is open to UTA undergraduate students of all majors and grade classifications.
"I am excited for what TRIO has to offer in the rest of my undergraduate career," said Eric Cavero, a UTA sophomore majoring in linguistics. "TRIO has already done so much for me, from the academic advice to the workshops offered. I hope that more students are able to get accepted into this program so they can be helped the way I have."