UTA a top national performer for social mobility
UTA ranks 26th for how well it graduates economically disadvantaged students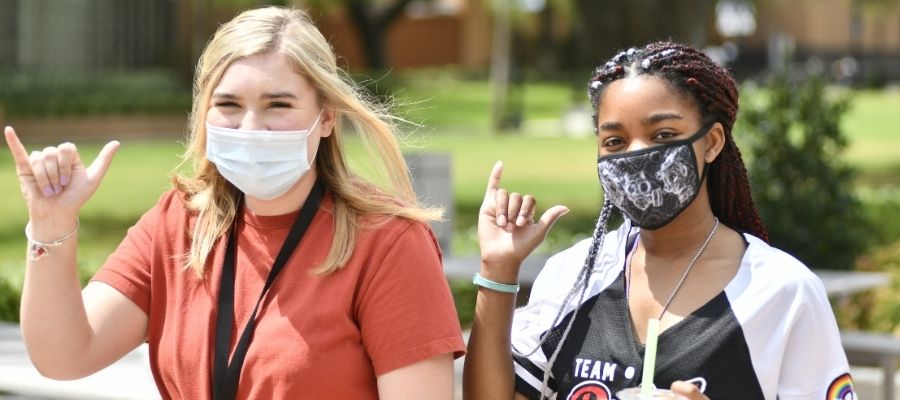 The University of Texas at Arlington ranks among the top performers nationwide on social mobility in a U.S. News & World Report assessment of how well universities enroll and graduate economically disadvantaged students.
UTA is ranked No. 26 in the nation for social mobility in the magazine's 2021 rankings. The social mobility category measures how successful universities are in graduating students who receive Pell Grants, the vast majority of which are awarded to students whose adjusted gross family incomes are under $50,000.
UTA continues to be ranked in the top 10 among national universities for the ethnic diversity of its students, as measured by its 2019 undergraduate student body.
"This ranking confirms UTA's commitment to providing access to high-quality university degrees that prepare our graduates for the workforce," said Troy Johnson, vice president for enrollment management. "We are proud to so positively impact students, families and communities. We are committed to making a high-quality college education accessible and affordable to students from North Texas and beyond."
Other magazines and ranking services have noted UTA's standing as one of the nation's most diverse universities. UTA is one of few to earn both the Hispanic-Serving Institution designation and the R-1: Doctoral University—Very High Research Activity designation by the Carnegie Classification of Institutions of Higher Education, which is the definitive list for the top doctoral research universities in the United States.
In addition, UTA is the nation's No. 1 four-year institution for veterans and their families to earn a college degree, according to Military Times. The Military Times Best for Vets: Colleges 2020 list recognizes UTA for its 85% veteran graduation rate, its large population of service members and veterans, totaling more than 3,100, and its ample experience working with military-connected students.
According to the 2020 edition of Diverse: Issues in Higher Education magazine, UTA ranks among the top 20 universities nationally for the number of bachelor's and master's degrees awarded to Hispanic students. The magazine also noted that the University ranked No. 1 in the state and No. 17 nationally for master's degrees awarded to all minority students. UTA also ranked first in Texas in the number of degrees earned by African American students at the bachelor's and master's degree levels.