UTA, City of Arlington piloting transportation program that includes free rides, driverless cars
UTA, city of Arlington partner on program that combines autonomous vehicles, mobility-on-demand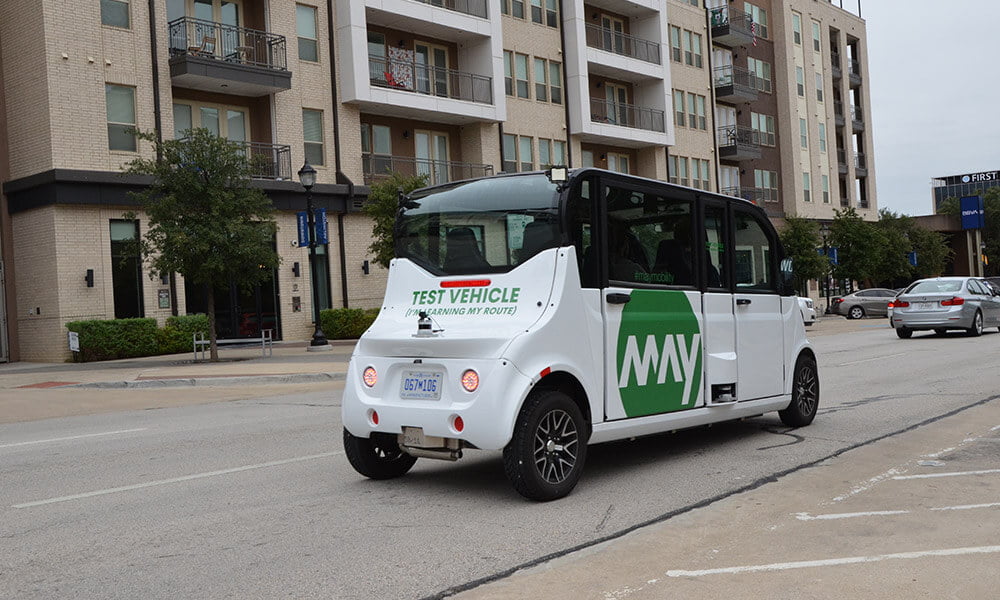 A team led by Sharareh (Sherri) Kermanshachi of The University of Texas at Arlington, as part of a partnership led by the City of Arlington, has received $606,457 to help launch a new public transportation pilot program in downtown Arlington and on UTA's campus that features autonomous vehicles.
During the technology deployment phase, this new service will offer free rides for UT Arlington students.
Kermanshachi, an assistant professor of civil engineering, is leading UT Arlington's research efforts. Other investigators include Jay Rosenberger, professor in the Department of Industrial, Manufacturing and Systems Engineering and interim director of the Center for Transportation Equity, Decisions, and Dollars (CTEDD); Greg Hladik, director of UTA Parking and Transportation Services; and Amir Shahmoradi, an assistant professor in the Department of Physics.
The project is part of a $1.7 million Federal Transportation Administration grant to the city of Arlington. Part of the funding will go toward 20,000 free rides for UT Arlington students on the autonomous vehicles.
The goal of this project, titled "Arlington RAPID (Rideshare, Automation, and Payment Integration Demonstration)," is to provide a blueprint for combining autonomous vehicles and mobility-on-demand technologies to develop more effective, efficient, safe and accessible transit networks in low-density settings where traditional fixed-route transit is impractical.
The city will work with UT Arlington, Via and May Mobility on the one-year pilot program, which starts in March 2021. Via is the on-demand rideshare program the city of Arlington began partnering with in 2017. The autonomous vehicles for the project will be provided and operated by May Mobility.
"So many students and Arlington citizens use Via because they do not have a personal vehicle, which makes this program extremely important to them," Kermanshachi said.
Feedback is critical to the success of the transportation project. Accordingly, Kermanshachi and her team have conducted three focus groups, performed quantitative data analytics to collect input from people residing and/or working in Arlington, and investigated travelers' behavioral patterns in the choice of transportation mode selection.
"We found out that there is a high interest in this program," Kermanshachi said. "I believe we will have plenty of riders ready to participate early next year. It's a huge win for the students. We determined there is some interest even from students who have cars."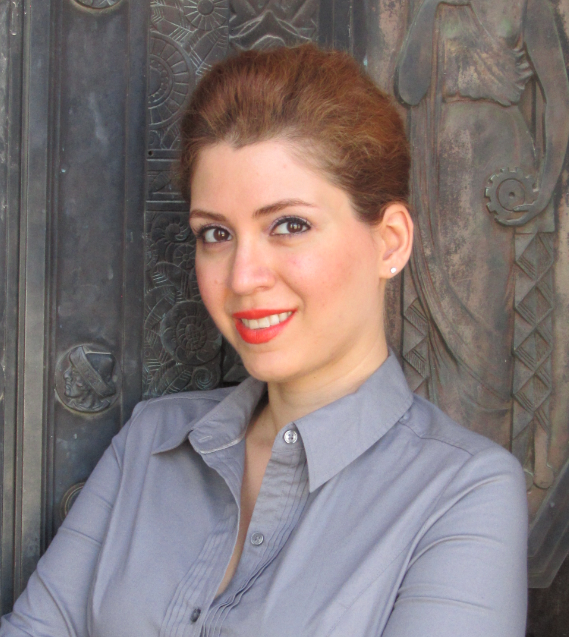 Kermanshachi said the research group is gleaning existing ridership data now available through Via and UTA Parking and Transportation. She said that data can reveal potential gaps in service, hot spots, service hours, zone boundaries, consistency of Via wait times and infrastructure issues such as bus shelters and sidewalks.
The team also will conduct additional geographic information system analysis to examine census data for variables like rider income, access to vehicles, location of student housing complexes and student apartments, social destinations, student job locations and demographic data with equity impacts.
Ali Abolmaali, chair of the Civil Engineering Department, said Kermanshachi's project could have a great impact on mobility in the city of Arlington.
"Getting around a huge city like Arlington is tough, especially for those without a vehicle," Abolmaali said. "This pilot program aims to help that."
According to the city, the pilot program will include a wheelchair-accessible autonomous vehicle and free autonomous vehicle rides for UT Arlington students.
Ann Foss, principal planner with the City of Arlington's Office of Strategic Initiatives, said UT Arlington students are a perfect test group for the pilot program.
"We're looking forward to providing students, as well as all residents and visitors in Arlington, with innovative mobility on their time schedules," Foss said.
As part of the city's ongoing efforts to enhance regional mobility, Arlington has already managed two successful autonomous vehicle deployments. The Milo off-street pilot program with EasyMile was conducted from August 2017 to August 2018 and the on-street pilot program with drive.ai vehicles was conducted from October 2018 to May 2019.
The Arlington RAPID project will integrate fully autonomous vehicles into Arlington's existing Via on-demand rideshare service.