Celebrating Hispanic heritage during COVID-19
UTA pivots to virtual events to mark Hispanic and Latinx Heritage Month
Amid a global pandemic, The University of Texas at Arlington has organized virtual events—including bachata and salsa lessons, interactive trivia and speaker sessions—to mark Hispanic and Latinx Heritage Month.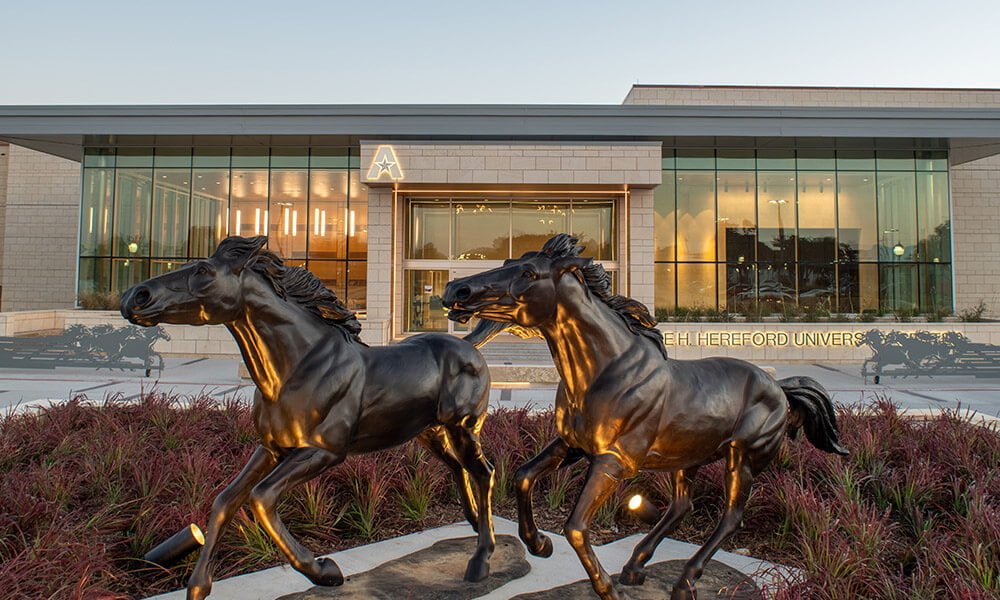 "While this year we were not able to celebrate it like we normally have, we are so proud to create space for students to share their culture and be proud of who they are," said Melanie Johnson, director of multicultural affairs. "At UTA, we encourage everyone to immerse themselves in the culture and truly learn to appreciate it. It teaches our students that they can appreciate and fall in love with the richness of many cultures."
Each year, Americans observe National Hispanic Heritage Month from September 15 to October 15 by celebrating the history and culture of those whose ancestors came from Spain, Mexico, the Caribbean and Central and South America. It's also a time to commemorate the impact, achievements and influence of Hispanic and Latino Americans in the United States.
Lyndon Johnson first declared Hispanic Heritage Week in 1968 and President Ronald Regan extended it to a full month in 1988. This period is significant as is holds independence anniversaries for many Latin American countries, including Costa Rica, El Salvador, Guatemala, Honduras, Nicaragua, Mexico and Chile.
"This is a time to discuss, inform and celebrate a month that can sometimes be overlooked," said Michael Rubio, a graduate assistant in multicultural affairs who is majoring in educational leadership and policy studies. "It makes me personally want to learn more and educate others about Latino and Hispanic voices."
More than 60 million Latinos live in the United States, according to the U.S. Census Bureau. That makes Latinos the largest ethnic or racial minority in the United States, making up 18.5% of the U.S. population.
UTA is one of the most diverse schools in the country. Hispanic Outlook Higher Education Magazine ranked UTA among its top 100 in colleges and universities for Hispanic students in 2019. It is also considered one of the best universities in the country for conferring degrees to minority students by the publication Diverse: Issues in Higher Education, which ranked UTA No. 3 in Texas and No. 18 in the country for master's degrees awarded to Hispanic students.
Additionally, U.S. News & World Report ranked UTA as eighth among national universities for undergraduate ethnic diversity, while in 2014, UTA became the largest public four-year university in Texas to meet U.S. Department of Education requirements to be labeled a Hispanic-Serving Institution (HSI).
Justin Hidalgo, a soon-to-be first-generation college graduate studying broadcast communication, called UT Arlington his "dream school" and said the diversity on campus has been one of best parts of his college experience.
"These virtual events are a great opportunity for Hispanic students to celebrate traditions and culture that they are familiar with, and for students who don't know anything about Hispanic or Latinx culture as well," Hidalgo said. "Coming to UTA, meeting others from the Latinx community and talking to each other about our own traditions from growing up is a cool way to learn about one another's culture while still being a part of the UTA community."