UTA Police recognized for its Crime Victim Services Unit
Crime Victim Services Unit shows UTA Police's compassionate approach to serving Maverick community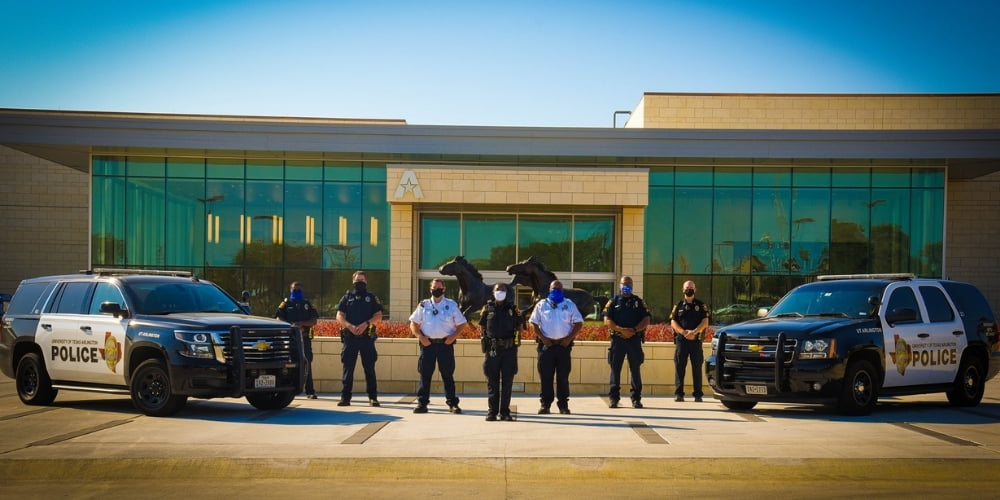 The International Association of Chiefs of Police (IACP) has honored the University of Texas at Arlington Police Department with the Leadership in Victim Services Award for its creation of a Crime Victim Services Unit.
The Crime Victim Services (CVS) Unit was created in March 2018 to enhance the safety and security of the campus community. UTA's CVS program has a unique setup, situated as it is within a campus police department at a large university. This structure enables officers to serve a wide array of clients, including victims with an open police report and those without.
The unit comprises a victim services coordinator and a victim advocate, both of whom are licensed social workers trained in evidence-based, trauma-informed practices. They serve a campus of approximately 48,635 students (more than 10,000 of whom typically reside on or within one mile of campus).
Crime victims are more willing to both report and remain involved in the criminal justice process when advocates provide information about reporting, facilitate understanding, and offer support throughout the life of the case, said Kim Lemaux, chief of the UTA Police Department
"All of us in the department are proud of the innovative work of our CVS Unit," Lemaux said. "This recognition from the IACP highlights our department's compassionate approach to police work and dedication to better serving the Maverick community."
Because few similarly structured programs were found to be in existence, the CVS coordinator, Jennifer Sterling, charted new territory in establishing the unit at UTA. She developed a model that combines aspects of traditional police department victim services units with traditional community-based victim services organizations.
UTA's model advocates for the rights of victims and emphasizes educating them about various options and services available on campus or in the community. In addition, it balances the needs of the police, Title IX, and Clery Act and Student Conduct reporting requirements.
In its brief existence, the CVS Unit has seen substantial growth. For example, year two of the program yielded a 46% increase in the number of victims served. Additionally, the unit was able to launch an internship program that successfully served two undergraduate students with interests in the field. Projects like this show the unit's commitment to continuing to give back to the victim services profession and further the level of professionalism and knowledge in the field.