UTA's business honor society earns 'highest honors' status
UTA's business honor society earns 'highest honors' status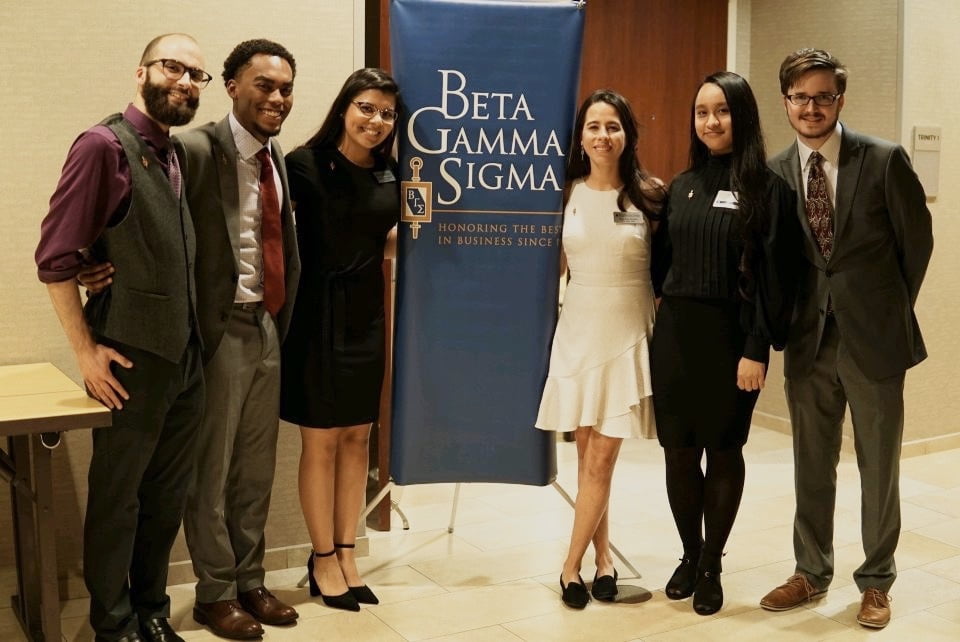 The University of Texas at Arlington's Beta Gamma Sigma (BGS) chapter, a business honor society, has been designated with highest honors status for the 2019-20 academic year.
The designation comes from the global BGS organization, which is the international honor society for business programs accredited by the Association to Advance Collegiate Schools of Business (AACSB). It is the highest distinction possible for BGS chapters.
The status means the UT Arlington chapter is eligible for the Outstanding Chapter of the Year award and can be nominated for international awards, too. Schools or colleges with this designation are among the top 5% of business schools in the world.
Harry Dombroski, dean of the UT Arlington College of Business, said the recognition is a well-deserved honor that enhances the college's reputation for providing students with an education on par with the world's most respected business schools.
"This is a testament to the hard work of our students and our faculty," Dombroski said. "The designation is tangible recognition of their substantial efforts and serves as a signal to future students that a business degree from UTA will allow them to compete with the best in tomorrow's business world."
Stephanie Rasmussen, associate professor of accounting in the College of Business and the BGS adviser, said this is the third consecutive year UTA's chapter has earned the highest honors distinction.
"This ranks us among the best chapters in the world, and clearly indicates the excellent efforts put forth by our officers to provide high-quality membership meetings and other experiences that prepare our members for the business profession," Rasmussen said.
Mireya Baharanchi, student president of the UTA chapter, said the honor reflects the hard work and dedication put in by its members, officers and adviser.
"We will use this distinction to continue our efforts to increase membership, volunteer locally and create lasting relationships with BGS chapters across the globe," Baharanchi said. "Receiving this award pushes our chapter to excel and think outside of the box so we can continue to succeed for years to come."