Civil engineer honor society re-elects UTA professor as president
Officials say Jim Williams has implemented 'seismic' changes in Chi Epsilon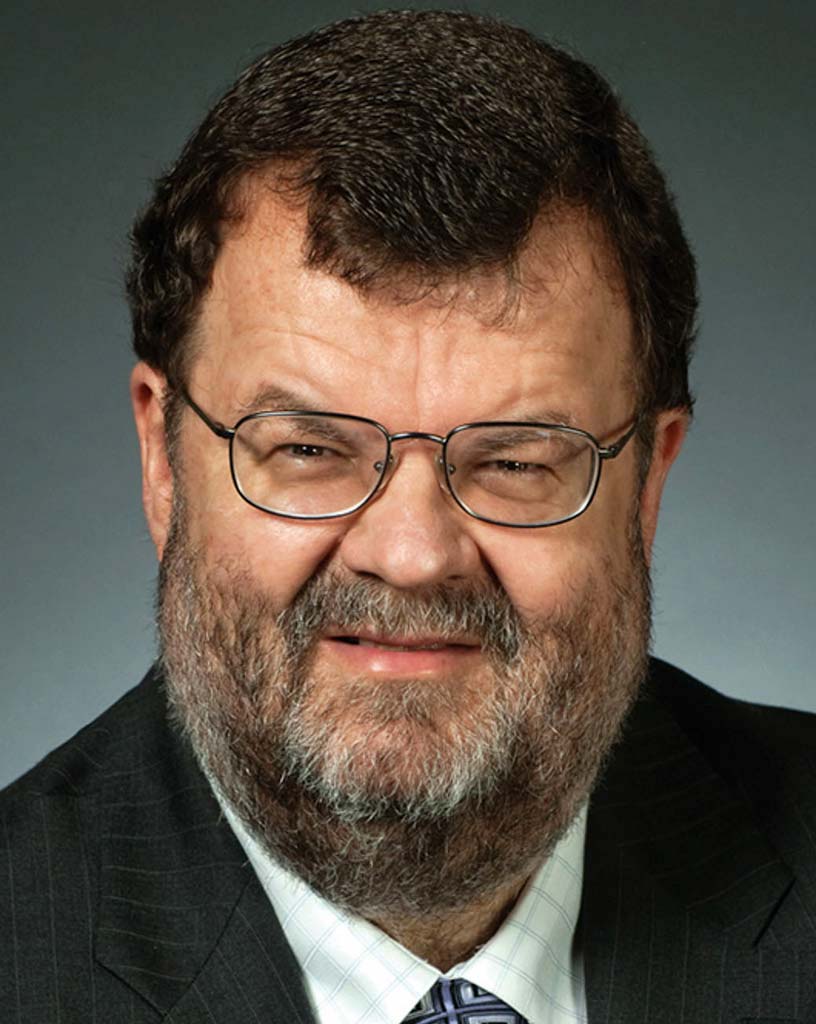 Jim Williams, a UTA civil engineering professor, has been re-elected president of Chi Epsilon, the national civil engineering honor society.
The organization has 141 chapters across the country and has initiated more than 132,000 members.
Williams, who recently completed his first two-year term, was re-elected at the biennial Chi Epsilon Convention in October. The event was hosted virtually by Boise State University and had the organization's largest turnout in recent memory.
"I'm honored and a little bit surprised," said Williams, who has been at UTA since 1986. "Our goals are to strengthen existing chapters, develop new chapters and expand leadership opportunities for our members. We also plan to sharpen our focus on engineering ethics. We have to remember our responsibility to the public in everything we do."
Williams said he hopes to increase membership at UTA, which currently has about 35 members.
Ali Abolmaali, chair of the UTA Civil Engineering Department and Chi Epsilon member, said Williams' service has boosted the University's reputation nationally.
"Jim has a genuine interest in engaging our students through our student organizations," Abolmaali said. "He is unique and extraordinary in all he does for them, and they love him. His continuing service in this national post helps accomplish his goals for those students and will continue to significantly impact the ranking and prestige of the department."
Edward Penton, chair of Chi Epsilon's communications committee and a UTA civil engineering alumnus, said he believes Williams' leadership has positioned the organization for a strong future.
"Dr. Williams has dedicated much of his life to supporting students and has been a mentor to me and a pillar in my career for two decades," Penton said. "The seismic changes he has implemented in his first term as president of Chi Epsilon have set the stage for a renaissance of our organization. There is no better person to guide us into this next phase of the society."
Glenn Goss, Chi Epsilon executive director who earned his doctorate in civil engineering from UTA in 1995, said Williams accomplished a lot during his first term.
"During his first two-year term of office, Dr. Williams has worked tirelessly to position our society for its next 100 years of service to the civil engineering community," Goss said. "As a direct result of Jim's efforts, the general assembly voted to change our society's name to Chi Epsilon International and adopt a new constitution and bylaws. One of the centerpieces of his vision for the new organization has been the creation of a board of directors, which now provides alumni engagement and service opportunities through its standing committees."
Chi Epsilon's vision recognizes students and graduates for their academic achievements while seeking to foster excellence, connectivity and engagement among those in the civil engineering community to improve the world.
- Written by Jeremy Agor, College of Engineering