Agonafer named honorary member of ASME
Award bestowed for distinguished service to the engineering profession
The American Society of Mechanical Engineers (ASME) has named Dereje Agonafer, presidential distinguished professor in the Department of Mechanical and Aerospace Engineering at The University of Texas at Arlington, as an honorary member.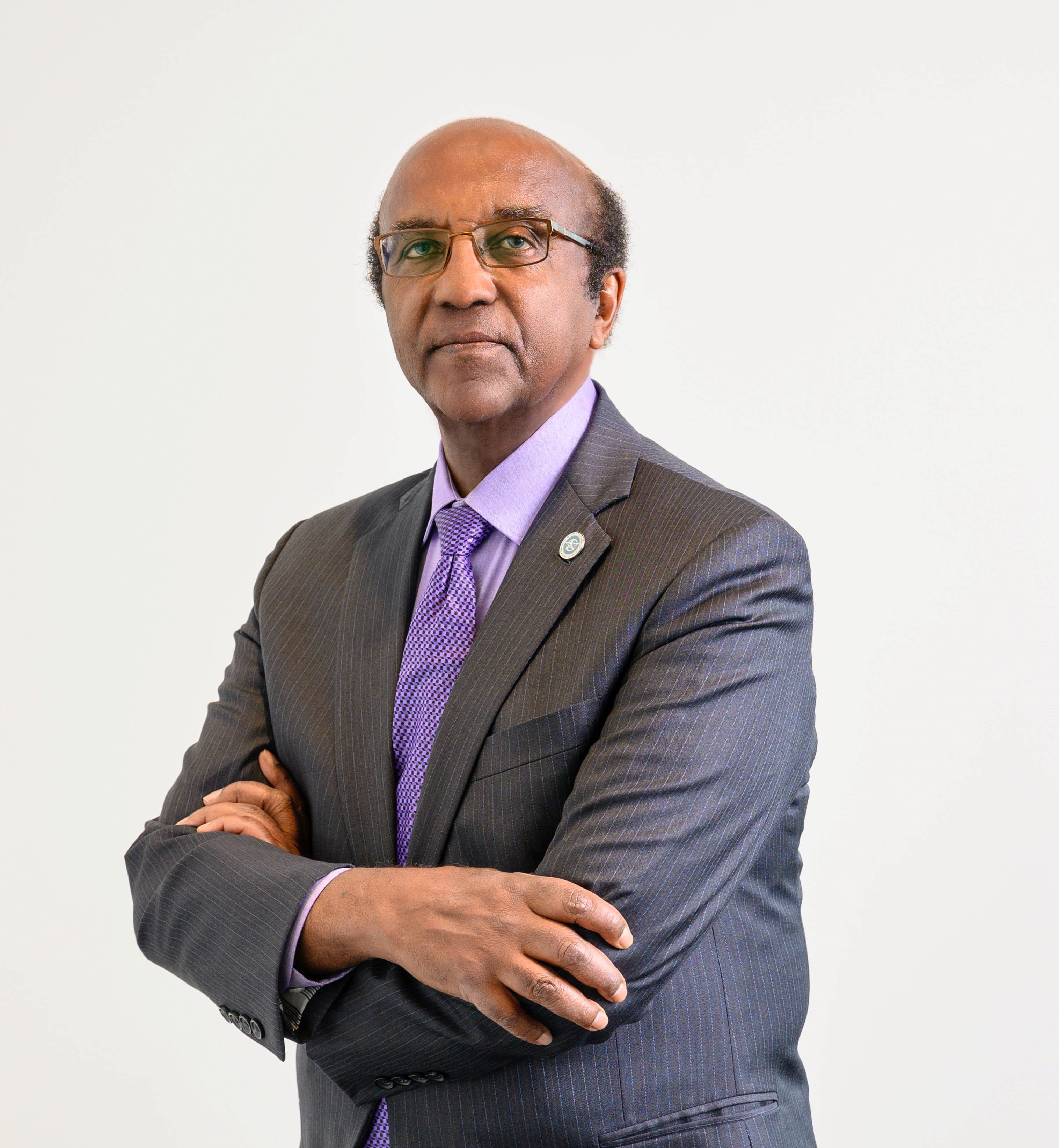 "I am humbled to be named an honorary member," Agonafer said. "It is in the upper echelon of ASME awards. I'm thankful to everyone involved who has gotten me to this point in my career, but especially the students I have had the privilege of mentoring."
Honorary membership is awarded by the ASME Board of Governors to as many as five corporate members of the society each year for a lifetime of "distinguished service that contributes significantly to the attainment of goals of the engineering profession."
Agonafer will be recognized at ASME's International Technical Conference and Exhibition on Packaging and Integration of Electronic and Photonic Microsystems (InterPACK) next month.
Agonafer was elected to the prestigious National Academy of Engineering in 2019. In addition, he is a life fellow of ASME and the National Academy of Inventors, a fellow of the American Association of the Advancement of Science, past chair of ASME InterPACK and has served as UTA ASME faculty adviser for more than 20 years.
He heads two centers at UTA, serving as site director of the National Science Foundation (NSF)-funded Industry-University Cooperative Research Center in Energy-Efficient Systems and director of the Electronics, MEMS and Nanoelectronics Systems Packaging Center.
His current primary research areas are in energy efficiency of data centers and electronic packaging, including work on a new center on thermal and mechanical challenges in heterogeneous integration packaging.
Agonafer has received funding from various industry sources, including CoolIT, Fabric8Labs, Google, Honeywell, Intel, Lockheed Martin, Mestex, META, Microsoft, NVIDIA, silent-aire, and Vertiv, and from government agencies, including the NSF, the U.S. Nuclear Regulatory Commission and the Advanced Research Projects Agency-Energy of the U.S. Department of Energy.
Since joining academia, Agonafer has advised 256 graduate students, including 34 doctoral candidates, and currently advises 15 doctoral and several master's candidates.
He has won numerous awards, including a Lifetime Achievement Award from the SEMI-THERM Educational Foundation Thermal Hall of Fame, a 2019 ASME Heat Transfer Memorial Award, 2014 IEEE ITHERM Achievement Award, 2009 ASME InterPACK Achievement Award and the 2014 Golden Torch Award from the National Society of Black Engineers.
In March 2020, he received the Howard University Alumni Award at the 153rd Charter Day. While at IBM, he received the IBM Outstanding Technical Achievement Award in Appreciation for Computer-Aided Thermal Modeling. Also at IBM, he was awarded the United Negro College Meritorious Service Award for organizing a fundraising effort that included a significant match from IBM.
Agonafer earned a Bachelor of Science degree in aerospace engineering from University of Colorado, and master's and doctoral degrees in mechanical engineering from Howard University.