UTA enters partnership with Harmony Public Schools
New agreement provides opportunities for students from 62 public charter college prep schools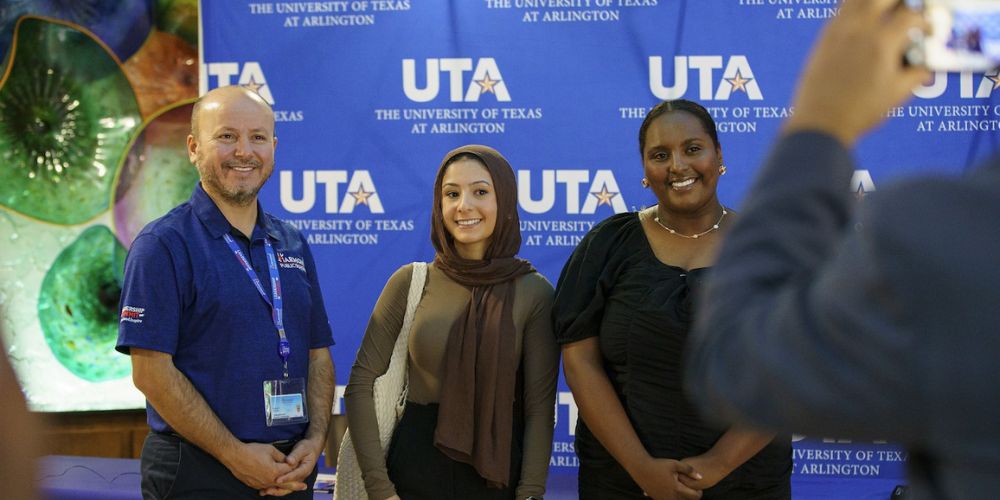 The University of Texas at Arlington has entered a partnership with Harmony Public Schools (HPS) to help more students pursue their higher education goals.
The new agreement, recognized during a memorandum of understanding signing event at UTA's University Club, establishes a joint endeavor to create programs, projects and activities that support HPS students' acceptance, matriculation and completion at UTA.
"This signifies a commitment to unity, to shared vision, to synergy. And it represents the dedication on both of our parts to work hand in hand toward our common goals," said UTA Provost Tamara L. Brown.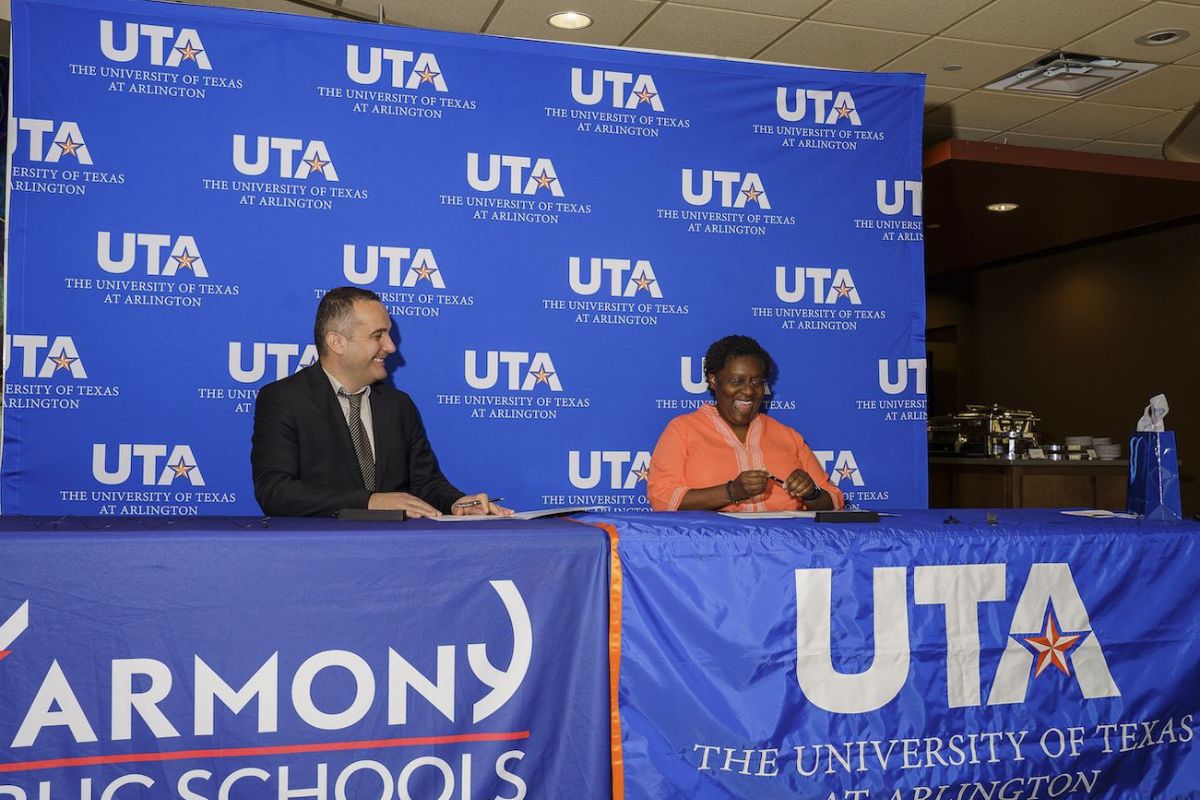 The HPS system is made up of 62 public charter college prep schools across Texas that provide rigorous education focused on science, technology, engineering and math. More than 41,000 K-12 students attend HPS schools, which are located in seven North Texas cities, including Dallas and Fort Worth.
"Harmony Public Schools has long been committed to providing high-quality education that prepares our students for the challenges and opportunities for the future," said Umit Alpaslan, HPS deputy superintendent. "UT Arlington, as an institution of higher learning, shares our vision for empowering individuals through education and research."
Sama Abdulazeez is a junior architectural engineering major and a Harmony alumna. She feels right at home at UTA and believes her fellow Harmony alumni will too.
"I feel Harmony is very similar to UTA between the learning experience, teaching and education," Abdulazeez said. "I think it's going to be very good for students."