UTA ranked top public school in North Texas by The Wall Street Journal
University earns high marks for learning opportunities, salary impact and student outcomes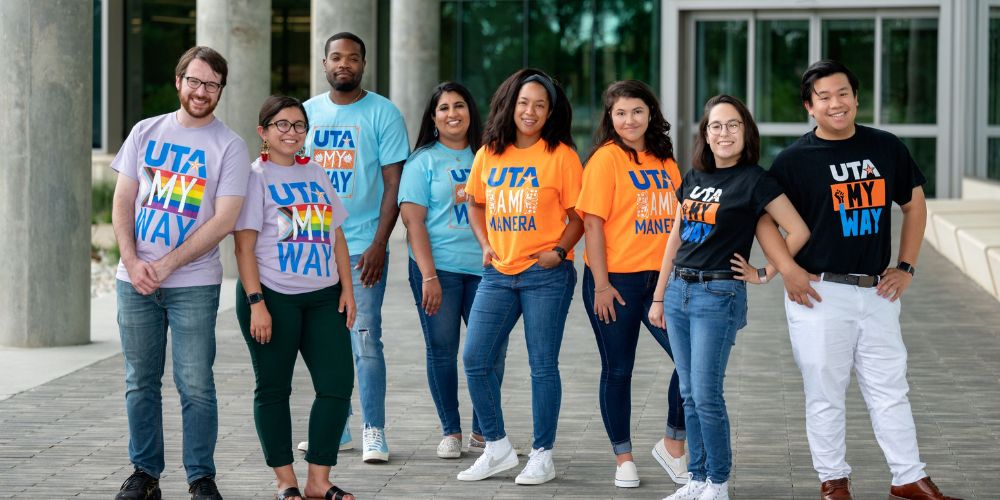 The University of Texas at Arlington ranked as the top public university in the Dallas-Fort Worth area and the No. 3 public university in Texas on the 2024 Best Colleges in the U.S. list produced by The Wall Street Journal.
The newspaper noted that UTA has the highest salary impact of any public university in DFW based both on how the university compares to similar colleges and how long it would take to pay off the net price of attending. UT Arlington also is the top-ranked university in DFW for social mobility, which the newspaper measured by rewarding universities that enroll the highest proportion of students coming from lower-income families, while maintaining high graduate rates, having a high salary impact and minimizing costs.
"Mavericks fare extremely well any time we're evaluated based on our support for student success, our environment of academic excellence and our commitment to providing access to opportunity," UTA President Jennifer Cowley said. "UT Arlington's open doors are providing higher education opportunities to students from across the U.S. and from more than 100 countries around the globe."
To determine its overall rankings, The Wall Street Journal evaluated student outcomes measures, such as salary impact and graduation rates; learning environment measures, such as career preparation opportunities and student satisfaction with academic facilities; and diversity measures, including ethnic diversity, and number of Pell Grant recipients and international students.
In recent years, UTA has added degree programs such as data science, learning analytics, construction management and public health to meet a marketplace demand for skilled workers in technical fields. This fall, the University launched the nation's first resource and energy engineering degree program, made possible through a $12 million gift from alumnus Kelcy Warren, UT System Board of Regent member and executive chairman and chairman of the Board of Directors of Energy Transfer LP.
UTA, which has more Pell-Grant recipients than the entire Ivy League combined, has launched innovative, student-focused initiatives in recruitment and retention that provide pathways to opportunity for all students. In 2022, UTA launched the Blaze Forward program, which makes a college education more accessible by covering 100% of tuition and mandatory fees for undergraduate students who meet all eligibility requirements and are from families with adjusted gross incomes up to $85,000. UTA's emphasis on eliminating barriers to success also inspired the First Year Retention model, which provides individual case management support and academic coaching to support first-time-in-college students.
For UTA students, persistence pays off. A 2023 University of Texas System survey on post-graduation earnings for baccalaureate graduates working in Texas found that UTA alumni have the highest first-year median wage of students from any undergraduate UT System institution.