UTA selects Tim Jacobbe as dean of College of Education
Jacobbe brings history of rigorous research, classroom excellence and community partnerships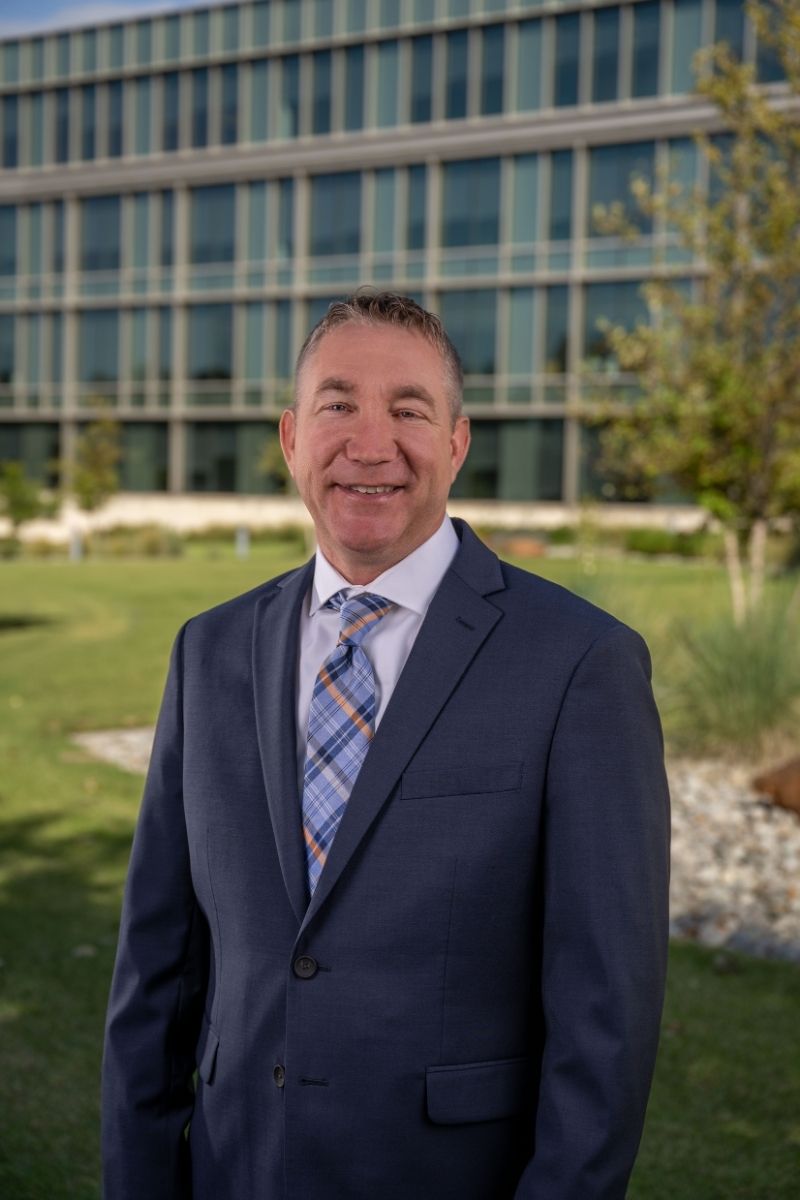 The University of Texas at Arlington has selected Tim Jacobbe as the next dean of the College of Education.
Jacobbe, who will begin at UTA on Jan. 17, currently serves as associate dean for academic affairs in the Simmons School of Education and Human Development at Southern Methodist University (SMU) in Dallas, a position he has held since 2020. He came to SMU in 2019 as chair and professor of mathematics and statistics education, while holding an additional appointment in the Department of Statistical Science.
"Dr. Jacobbe will bolster the College of Education's culture of excellence in research, teaching and service while leading the preparation and certification of Texas' future teachers and educational leaders," said Tamara L. Brown, provost and senior vice president of academic affairs. "His background of academic leadership, rigorous research, classroom expertise and extensive ties with some of the largest school districts in the state will elevate the college and support its students on their path to success."
Jacobbe, named a fellow of the American Statistical Association in 2016, previously served as an associate professor of mathematics and statistics education at the University of Florida, where he worked from 2008-19. He also directed Florida's bachelor's program in education sciences and its mathematics education program.
Prior to that, he was an assistant professor of mathematics education at the University of Kentucky and also worked as an assessment specialist at Educational Testing Service, where he helped develop content for AP statistics and calculus, SATs, GREs and other assessments. Jacobbe is a U.S. Navy veteran, serving from 1997-2001 as a sonar technician.
"UTA's College of Education has a stellar reputation, both for its prowess at preparing the next generation of teaching and administrative professionals and for its leading-edge education research," Jacobbe said. "This is a tremendous opportunity to serve the students who will shape the future of our state, and I'm enthusiastic about contributing to the University's mission of providing access and ensuring student success.
"As a military veteran and a first-generation college student, I'm excited to join a University with a national reputation for both serving military-connected students and for facilitating the social mobility of its undergraduates."
Jacobbe earned his doctorate in curriculum and instruction from Clemson University, as well as a master's in mathematics and a bachelor's in education from Bowling Green State University. He earned an associate's degree from Chaminade University in Hawaii while still in the Navy.
As dean of the College of Education, he will lead a powerhouse program that boasts a 94% teacher exam pass rate, with 100% of its recent graduates reporting they felt "sufficiently prepared" by its teacher preparation program. The Arlington and Grand Prairie school districts and UTA have partnered to create innovative Teacher Academies to encourage aspiring young educators to pursue careers in teaching and provide them a clear path to success.