Explore Programs
Business Administration - MASTER'S (MBA)
CIP CODE 52.0201.00
DEGREE OVERVIEW
The MBA program is designed to train tomorrow's business leaders for lucrative careers in various business functions. Featuring multiple program formats across Arlington and Fort Worth, the AACSB-accredited MBA program combines a dynamic set of business principles with various degrees of customization to prepare students for the modern workforce.
ABOUT THE PROGRAM
The 36-credit hour MBA program prepares leaders with or without prior business education or experience for careers within all types of organizations by offering a comprehensive, advanced understanding of business principles.
LEARN MORE
CAREER OPPORTUNITIES
Chief Executives
General and Operations Managers
Administrative Services Managers
Management Analysts
Social and Community Managers
Construction Managers
Industrial Production Managers
Cost Estimators
DEGREE OPTIONS
Flexible MBA
Offered on the main campus in Arlington, the Flexible MBA is designed for working professionals seeking a traditional-style experience with maximum degree flexibility.
Courses are available in traditional, face-to-face 15-week sessions with select hybrid and online options available.
Enhanced customization options allow the choice of one of 13 areas of concentration and four certificate programs with which to focus the MBA.
Self-paced curriculum offers degree completion achievable in as little as 15 months.
Fall, spring, and summer start terms available.
Learn more about the Flexible MBA
Online MBA
Delivered fully online, the Online MBA is designed for working professionals who prefer a virtual format due to learning preference, work obligations, or personal choice.
Asynchronous coursework allows students to balance work, school, and family life with 24/7 access from anywhere.
One, two, or three courses per semester tracks are available with degree completion possible in as little as 15 months.
Concentration in Management.
Fall, spring, and summer start terms available.
Learn more about the Online MBA
Cohort MBA
Located in downtown Fort Worth, the Cohort MBA allows professionals in Fort Worth and the surrounding areas a convenient option for completing their degree close to home and work.
Courses in this hybrid format program are completed one at a time in five-week sessions while still maintaining a full-time pace of 15 hours per semester.
Degree customization options include health care administration, real estate, or a general MBA.
A lock-step course sequence of Monday night and Saturday morning courses provides a clear path to degree completion in just 15 months.
Fall semester start available.
Learn more about the Cohort MBA
WHY CHOOSE US?
No. 37 Part-time MBA for Public Universities (US. News & World Report, 2024)
No. 1 "Best for Vets" college (Military Times, 2020)
Tier One MBA Program (CEO Magazine, 2022)
No. 8 Best MBA Program in Texas (Top Management Degrees, 2022)
AACSB Accredited (top 5% of business programs globally)
GET STARTED
Take the next step toward investing in yourself by learning more about our Business Administration - Master's (MBA) program.
Apply Today
If you're ready, so are we. The next step is to apply. Applying for admission is easy, and we're here to work with you every step of the way.
Learn More
Learn More
Business Administration - MASTER'S (MBA)
Learn more about this program on the Program or College website.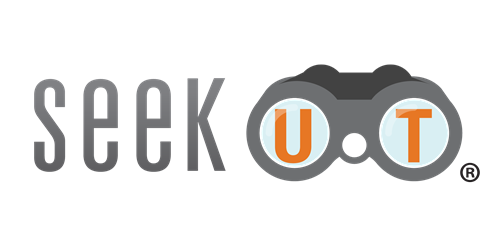 OUR GRADUATES EARN ON AVERAGE
1st YEAR
5th YEAR
10th YEAR
$78,000
$102,000
$124,000
See Earnings Data