UTA's College of Business Welcomes New Executive MBA Director
Joseph P. Babcock has joined the University of Texas at Arlington's (UTA) College of Business as the new Director of the Executive MBA
Joseph P. Babcock has joined the University of Texas at Arlington's (UTA) College of Business as the new Director of the Executive MBA, a program ranked fifth in North America by QS World University Rankings. Joseph brings executive education experience to UTA, having previously directed the Executive MBA programs at Cornell University and Arizona State University's (ASU) Thunderbird School of Global Management.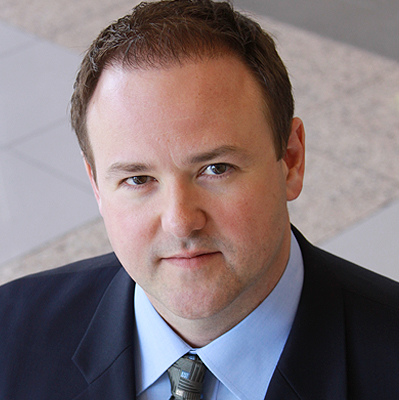 Delivering a Broad Global Perspective
In addition to his wealth of experience in higher education and executive education, Joseph is an experienced global business practitioner with 19 years of global sales and business development experience. After earning his MBA from Thunderbird, Joseph lived in Germany and Poland for ten years. He subsequently managed global sales and business development networks from a base in the United States. His professional travels have taken him to over 59 countries and he has a sophisticated knowledge of global issues. He is an area specialist in both Europe and Asia and has spent significant time in both regions. This business experience allows Joseph to connect effectively with business professionals seeking to develop their careers through an Executive MBA program.
Setting the Stage for Executive Growth
This experience as a business strategist has translated well into the world of higher education. When Director at Cornell, Joseph led the expansion of the Cornell-Queen's Executive MBA into Latin America. As of result of his efforts the program was renamed the Cornell Executive MBA Program – Americas to reflect the hemispheric nature of the program.
Joseph has a passion for teaching and is especially adept at designing and leading international experiential learning trips for students. During his previous tenures, Joseph lead executive MBA students on immersion trips to locations such as Brazil, Canada, China, India, Germany, Mexico, Russia and the United Arab Emirates. He has also taught German, various management and business courses, international macro and microeconomics and is a founding partner with an experiential travel company based in India.
Joseph earned his MBA in global management from ASU's Thunderbird School of Global Management and earned a bachelor's in Political Science and German Literature from Earlham College in Richmond, Indiana. Joseph also earned a Certificate in Japanese from the FALCON (Full Year Asian Language Concentration) program at Cornell University.
What about UTA's EMBA program interested you in taking on this role?
"After spending the first two thirds of my career in global business, I transitioned to my true passion; business education and global experiential learning. I have directed two large, logistically complex Executive MBA programs at Thunderbird, School of Global Management and Cornell University. As an EMBA director I particularly enjoy expanding and growing programs. The program at UTA represents an opportunity to take the reins of a quality program in a highly competitive market and taking it to the next level of growth and success.
I also really enjoy building relationships with and recruiting working professionals and helping them to discern how an EMBA may fit with their personal and professional goals. This is one of my top skills and I feel will add value to UTA's College of Business as it seeks to grow and expand its footprint in DFW's EMBA market.
Probably more than any other component of Executive MBA program management, I particularly enjoy designing, planning and executing overseas experiential learning programs for students. UTA's commitment to this aspect of its program, with its Certificate of Asian Business, was very interesting and attractive to me," Joseph said.
What do you hope to accomplish with the EMBA in the first one to two years?
"During the first year with the program I look forward to doing a comprehensive review of the program in its current form and developing a strategy and executing a plan to grow and innovate the UTA Executive MBA program. I look forward to working with program stakeholders: students, alumni, faculty, UTA administration and local business leaders in the development of a vison for the next iteration of the UTA Executive MBA program – EMBA 2.0 if you will."
Any personal achievements you'd like to share?
"I'm also an active member in Toastmasters and was a Semi-Finalist in the 2018 Toastmasters World Championship of Public Speaking, the largest public speaking completion in the world. This is an accomplishment of which I am very proud and was an experience for a lifetime. I am striving to reach the finals in the future," he said.
Joseph's first day was July 1, and he hopes to hit the ground running to accomplish these and other goals for the next era of UTA's EMBA program.
EMBA Quick Facts
UTA offers the highest return on investment of any AACSB-accredited Executive MBA program in North Texas.
15-month program maximizes learning for working professionals
One-of-a-kind Asian immersion experience, giving students a chance to earn a Certificate in Asian Business
All-inclusive pricing makes affordability best in the Dallas-Fort Worth metroplex.

Learn more at uta.edu/EMBA