Executive MBA
The Executive MBA program is designed for working professionals looking to invest in themselves and take their career to the next level.
Program Highlights
The Executive MBA program is designed for working professionals looking to take their career to the next level. The program combines rigorous intellectual study with professional professional development programming and a unique global business experience to be the foundation upon which you will build the rest of your career.
The UTA Executive MBA is a 17-month program and classes are held on Saturdays in downtown Fort Worth. The EMBA is designed for students who have significant experience in their career and have a solid foundation of real-world business knowledge upon which to build.
17-Month Program Duration

Saturday Classes – Designed for busy professionals

Global Business Immersion Trip

Innovative "Leadership Laboratory"

Connections that Count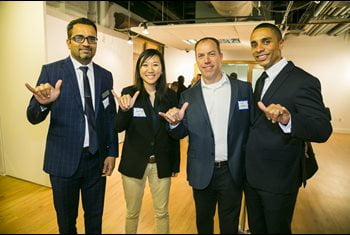 Admissions
We're excited that you're ready to take your leadership and career to the next level with an Executive MBA from the University of Texas at Arlington! Our team is happy to assist you with any questions you may have along the way.
Questions?
Contact Nancy Fletcher at nancy.fletcher@uta.edu.
Application Steps
Step One
Complete your online application at applytexas.org. (NO FEE FOR FALL 2023) Ensure that you choose EXECUTIVE MBA – DOMESTIC as your program selection.
All Executive MBA applicants will qualify for a $75 Application Fee Waiver (Please contact nancy.fletcher@uta.edu for instructions)
Step Two
Order transcripts from all previously attended colleges to be sent directly to UTA's Graduate Admission Office at admission@uta.edu.
If you are UTA alumni, no need to order your UTA transcripts. If postal service is the only option from your previous school(s) use the appropriate address below.
Step Three
Email at least two professional letters of recommendation, one of which should be from your immediate supervisor, and your resume. These docs can be emailed directly to emba@uta.edu.
Application Deadlines
Applications are currently being accepted for Fall 2023. Scholarships may be available for highly qualified applicants.
Curriculum
The value of the Executive MBA is that it develops and enhances leadership skills by focusing on strategy, decision-making, and relationships between business functional areas. The curriculum design is focused on cutting-edge, high-level business models, concepts, and procedures that students can immediately apply at work.
Course Topics:
Foundations of Quantitative Analysis
Making Strategic Decisions with – Financial Data
Strategic Pricing – Strategies and Tactics
The Digital Transformation of the Enterprise
Financial Management for Executives
Strategic Cost Management
Designing Global Supply Chains for Competitive Advantage
Marketing and Customer Value Creation
Strategic Sales Management and Professional Selling
Strategy, Entrepreneurship, Intrepreneurship
Experiencing the Global Environment (Global business immersion trip)
Leadership Laboratory
The Leadership Laboratory is a unique and one-of-a-kind course that is integrated throughout the entire program and combines individual managerial, leadership development and organizational development into one Leadership Framework.
This course seeks to synthesize the broad variety of leadership and organizational models into a comprehensive leadership system and will position our graduates for maximum effectiveness and success as High Performance Leaders in high performance organizations.
Leadership and Decision Making in complex business environments
Knowledge of economic frameworks relevant to business strategy within market contexts
Strategy formulation and strategic thinking
Understanding of organizations and managerial execution
Development of a Global Outlook and ability to manage in a global economy
Technical business skills in the major business disciplines
Opportunity for each participant to develop an advanced leadership persona in the areas of communication, presence, etiquette, presentation skills etc.
Knowledge of ethics, sustainability, and workforce diversity issues
Knowledge of team dynamics and ability to lead and work effectively in teams
Ability to work effectively and cross-functionally with other professionals
The Cohort Experience
The Executive MBA program enables students to take their leadership skills to new heights.  The curriculum focuses on strategy, decision-making, and the relationships between key functional business areas.  UTA Executive MBA participants learn cutting-edge, high-level business models, concepts, and procedures they can begin applying immediately. This knowledge is enhanced through team-based deliverables and collaborative projects with fellow classmates.
The UTA Executive MBA program is designed around an intimate cohort model.  As a participant in the program you will work, study, and learn as a member of a collaborative cohort of successful experienced professionals who are driving growth and change within their organizations and industries.
This is the cornerstone of the program with each member of the cohort contributing their own unique skills and experience to the discussion.  In doing so they learn through exposure to perspectives and insights from a broad variety of industries and functional specialties and contribute their experience to the learning or others. Learning in a cohort magnifies the knowledge and skills of the individual into a powerful community of learners.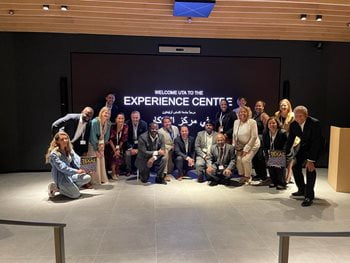 Career Management Tools
You know how important your resume is for your career, but that's just one piece of the story in today's hyper-competitive job market. The Executive MBA program is more than just a learning opportunity and a credential; it is a transformative experience that will impact your career, your profession and your life.
To support your career growth, we now provide much more than an executive coach; we offer career management solutions as part of your EMBA experience. The following are available to all our Executive MBA students:
Professional LinkedIn optimization
Executive resume services
Career transition services
Executive coaching
Global Immersion
We live in a global economy and your future success will be influenced by your ability to navigate the international business environment.
UTA's Executive MBA students will experience and study global business directly. The global immersion experience, is an unmatched, one-of-a-kind opportunity to intimately understand and explore the nuances of international business.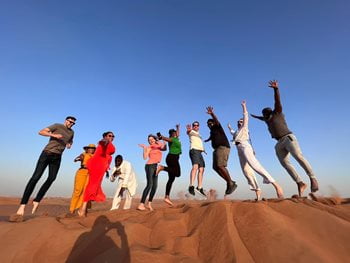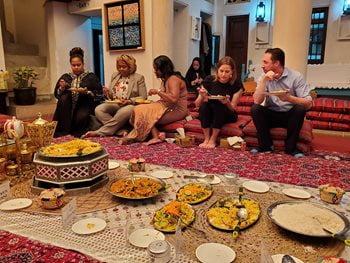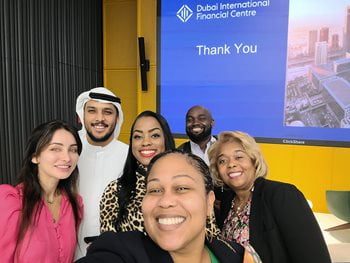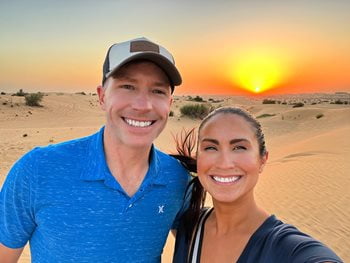 Financing your Executive MBA
The Executive MBA program offers great value and is very affordable compare to other AACSB-accredited programs. UTA Executive MBA students who are not sponsored by their employer will pay $75,900 for 17-months.
This includes tuition, student fees, course materials, access to one-on-one leadership coaches, meals on class weekends, and housing and ground transportation for the required Global Business Trip.
Financial Aid and Loans
Executive MBA candidates seeking financial aid should first complete and submit the Free Application for Federal Student Aid (FAFSA). The University of Texas at Arlington school code is 003656.
VETERANS' EDUCATIONAL BENEFITS
The UT Arlington Executive MBA program accepts the educational benefits provided to veterans through the Post-9/11 GI Bill. The EMBA application fee is waived for all veterans. Call the UT Arlington Office of Veterans' Affairs at 817-272-3017 for more information. (Since the Executive MBA program does not receive state funding, Hazlewood Act benefits do not apply.)
SCHOLARSHIPS
Fall 2023 Qualified Applicant Scholarships: The Executive MBA program is offering a unique scholarship of up to $20,000 to highly qualified applicants who are admitted to the Fall 2023 cohort.
Nonprofit Scholarships: The Executive MBA program at the University of Texas at Arlington is committed to supporting our community. We also recognize the value area nonprofits contribute, and we are proud to offer a limited number of scholarships to nonprofit managers and executives in the Dallas/Fort Worth Metroplex. Scholarships range from $5,000 to $15,000, as determined by the Admissions Committee.
Affinity Scholarships: The UTA EMBA program partners with many professional organizations and corporations in the Dallas/Fort Worth.
Return on Investment
Investing in yourself with an Executive MBA pays off in ways that you can't measure — and also in ways that you can.
24%
Salary Increase
Graduates ROI in only 2.46 years
85%
Positive Impact
Graduates significantly improve in their current role
75%
Promoted
Graduates ability to be promoted increased
Class Profile
Based on 2011-21 data
18-20
Average Cohort Size
Joseph Babcock
Director
College of Business
Executive MBA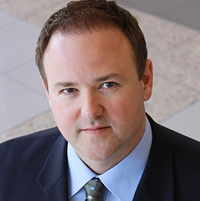 Nancy Fletcher
Program Coordinator
College of Business
Executive MBA