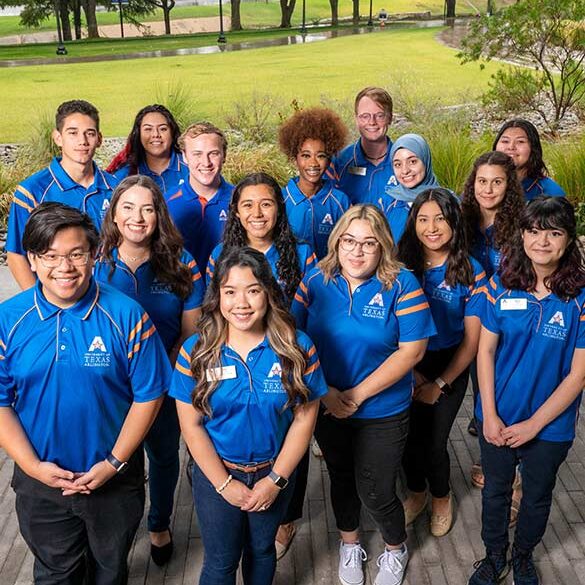 Helping Promote College and Career Culture in Schools
With a committed purpose for collegiate and academic readiness, UTA Go-Centers and Mentors set the standard in enhancing opportunities for high school students.
Since 2009, UTA has operated Go Centers in 7 North Texas districts and 20 schools. Current UTA students, mentor high school students with navigating the college admissions process and promoting a positive college-going culture in high schools. For more information, please contact gocenters@uta.edu.
How our Go Center Mentors Help


SAT/ACT/TSI Registration


Assist with financial aid application, including FAFSA


Provide guidance on college applications


Select and applying for scholarships
Get in Touch
If you have any questions or just want to say hello, please don't hesitate to contact us.
Hours
Tuesday & Thursday:
12pm to 6pm
Friday:
12pm to 5pm
Address
UTA Fort Worth
1401 Jones St.
Fort Worth, TX 76102