Congratulations to the School of Architecture 2021 Award Recipients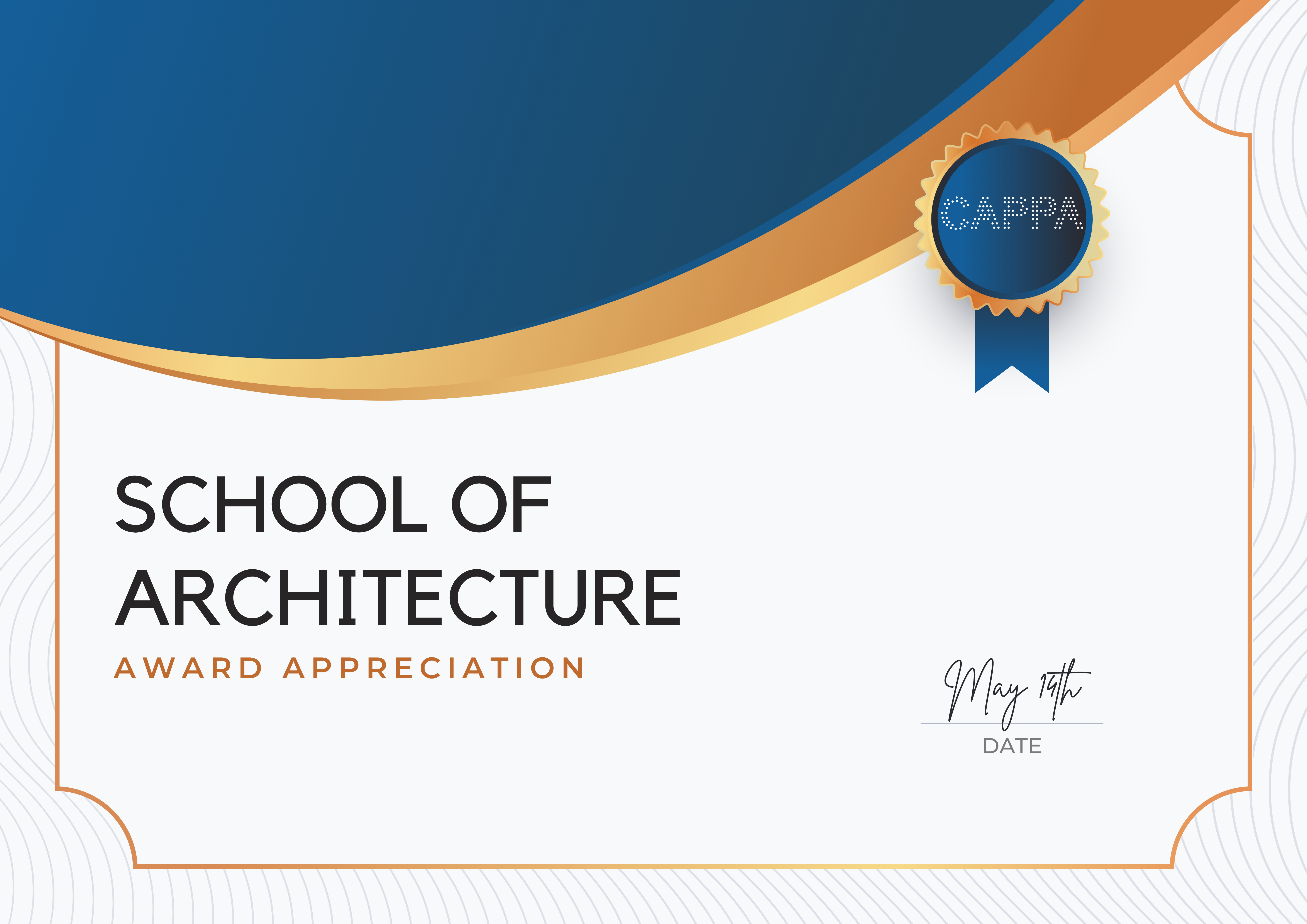 We are thrilled to acknowledge students who have raised the bar of excellence within the School of Architecture and congratulate the following award and commendation recipients as selected by UTA's School of Architecture Faculty for the 2020-2021 academic year.
We recognize their outstanding achievements through the following awards.

Most Distinguished Graduate Award - The Architecture Alumni Chapter supports this award and recognizes one student who exemplifies overall academic achievement and outstanding professional promise.
Ashley Foster - Master of Science in Architecture

Henry Adams Medal and Certificate of Merit - For more than a century, the American Institute of Architects has provided the Henry Adams Award to the top-ranked graduate who displays "general excellence" throughout their academic career.
Rainah Adkins - Master of Science in Architecture

Donald F. Gatzke FAIA Book Award – awarded to a student from the Masters I (Path A) program completing a Masters of Architecture Degree, shows exceptional academic accomplishment while at UTA and demonstrates extreme professional promise moving forward.
Brennan Masters – Master of Science in Architecture

Alpha Rho Chi Award - presented to a graduating student who has shown the ability for leadership, performed outstanding service for their school and gives promise of exceptional professional merit.
Alexia Koltes – Bachelor of Science in Interior Design
Marcos Crane – Bachelor of Science in Architecture

Commendations- the School of Architecture Faculty Commendation Awards for Design Excellence and Academic Achievement
Masters of Architecture Program
Isaiah Sigala
Attalla Joudeh
Olivia Jeffries
David Sirois

Bachelor of Science in Interior Design Program
Marisol Hoyt
Leydi Henriquez
Kristen Shires

Bachelor of Science Architecture Program
Eduardo Vasquez
Eduardo Paredes
Rebeca Rios
Fares Alsafi
Anh Truong
Hassan Haltam
Marcos Crane
Jason Escobedo

Tau Sigma Delta Honor Society in Architecture and Allied Arts– Since 1913, Tau Sigma Delta has recognized academic and professional excellence in architecture and the related design arts. The following were inducted into the Nu Alpha Chapter of Tau Sigma Delta, the national honor society in architecture and the allied arts for students in the top 20% of their class.
Avery Grandmaison
Hassan Haltam
Scott Bojanowski
Ashley Foster
Scott Bojanowski
Elizabeth Butler
Jacqueline Selvig
Adan Hernandez
Juan Regino
Keely Morgan
Esmeralda Vargas Galvan

We proudly recognize these students and appreciate their tremendous contributions to the School of Architecture. And to all of our students, you are highly valued members of this community, and we are proud to call all of you Mavericks!