Darryl Lauster and Justin Ginsberg Noted in New York Times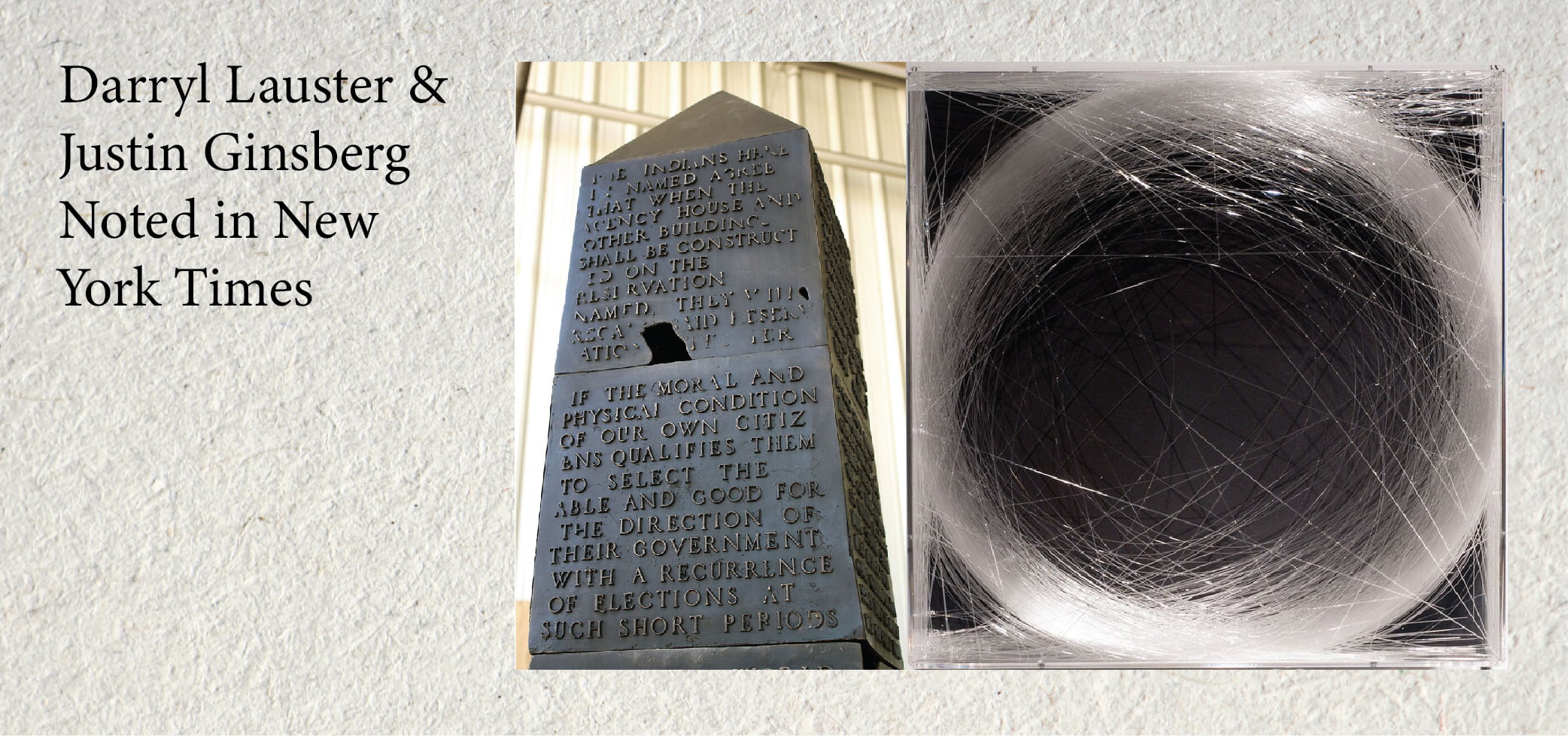 In an article in the April 27 New York Times, Art and Art History Professors Darryl Lauster and Justin Ginsberg had upcoming sculptural installations at Fort Worth's Amon Carter Museum discussed. The article, titled "Taking the Museum Experience Outdoors," looked at a variety of novel activities cultural institutions across the country are offering to engage visitors outside the traditional gallery walls.
The Carter was mentioned as one institution which is implementing a program that rethinks the traditional definition of an exhibition, and Lauster and Ginsberg were noted as the artists they have chosen to inaugurate the effort. According to the Times article, the museum "is launching a multiyear outdoor installation program this spring. The curator who conceived the idea, Maggie Adler, said that the pandemic inspired her to create open-air exhibitions that would be as attractive as what was in the museum." (https://www.nytimes.com/2022/04/27/arts/design/outdoor-museum-experiences.html)
Darryl Lauster's bronze obelisk titled Testament will be on display for a year as an outdoor exhibition at the museum starting on May 7, 2022. Justin Ginsberg will make his piece on site beginning June 25 using a glass kiln placed on the museum's lawn to pull glass threads that he will then use to install as a large "waterfall" sculpture in the Main Gallery.
Both activities are free and open to the public.