Mel Chin Gallery Talk in The Gallery at UTA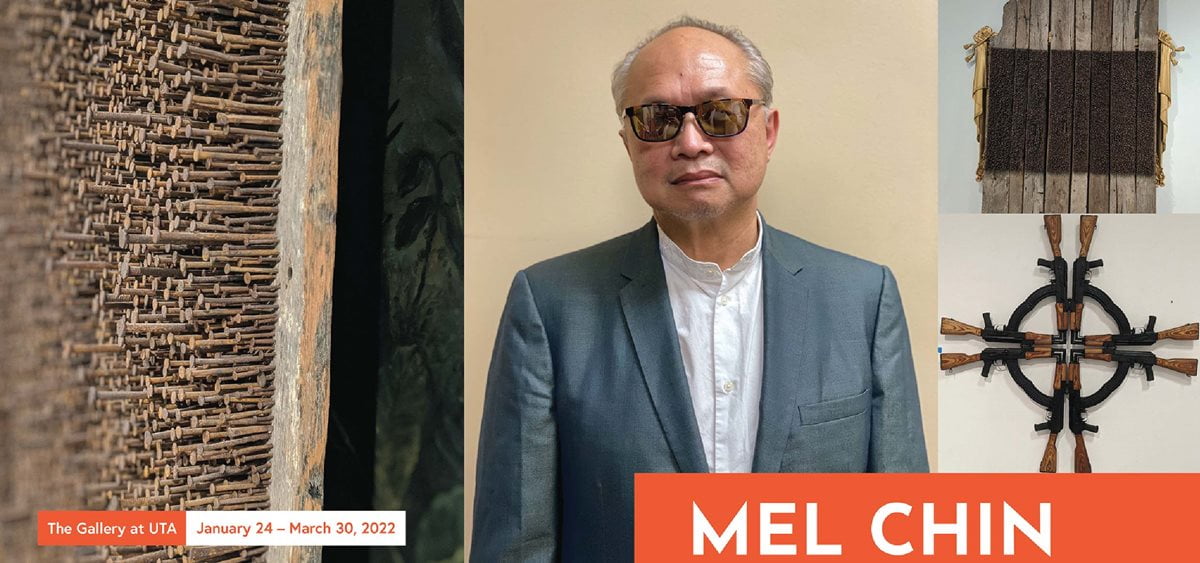 What:In-person gallery talk with artist Mel Chin
When: Thursday, February 17, 2022, 12:30 pm
Where: The Gallery at UTA, 169 Fine Arts Building, 502.S. Cooper St., Arlington, TX
Details:
In association with his solo exhibition in The Gallery at UTA, internationally-known conceptual artist Mel Chin will discuss his work in an hour-long gallery talk starting at 12:30 pm on Thursday, February 17. The exhibition titled Inescapable Histories includes 24 artworks ranging in date from 1988 to 2022 and will be on view through March 30, 2022.
About Mel Chin
Born in Houston, Texas in 1951, Chin is known for the broad range of approaches he utilizes in his art, including works that require multi-disciplinary, collaborative teamwork, and works that enlist science, history, and politics as components or layers to develop his ideas. The important issues and concepts he addresses influence the materials used - from actions, to films, to objects.
Chin's work was documented in the popular PBS television program, Art of the 21st Century and he is the recipient of many awards, grants, and honorary degrees from organizations such as the National Endowment for the Arts, New York State Council for the Arts, Art Matters, and Creative Capital, as well as Foundations such as the Pollock/Krasner, Joan Mitchell, Rockefeller and Louis Comfort Tiffany, among others. In 2019, he received a prestigious MacArthur Fellowship, and in 2021 he was elected to the American Academy of Arts and Letters.
for more information on Mel Chin see his website at www.melchin.org