SAT Math Preparation
Thousands of North Texas students prepare to take the SAT with free math tutoring classes to sharpen skills provided by University Crossroads.
SAT Methodology
University Crossroads prepares students to take the SAT with tutoring and resources. The classes are open to all high school sophomores, juniors, and seniors including those in public, private, and charter schools as well as those home-schooled. With our 3.5 hour sessions, we promote the following methodology:
The Students
Replace aptitude with hard work as a measure of success (effort-based learning)

Set goals and evaluate process

Acknowledge accomplishments

Engage in thinking and problem-solving skills, especially around major concepts

Question student-to-student, probe, use evidence and knowledge to develop ideas

Present, model and discuss authentic learning
The Instructors
Keep the discussion focused and intellectually responsible

Stimulate the discussion with probing questions

Draw as many students as possible into the discussion

Summarize what has and what has not been dealt with and/or resolved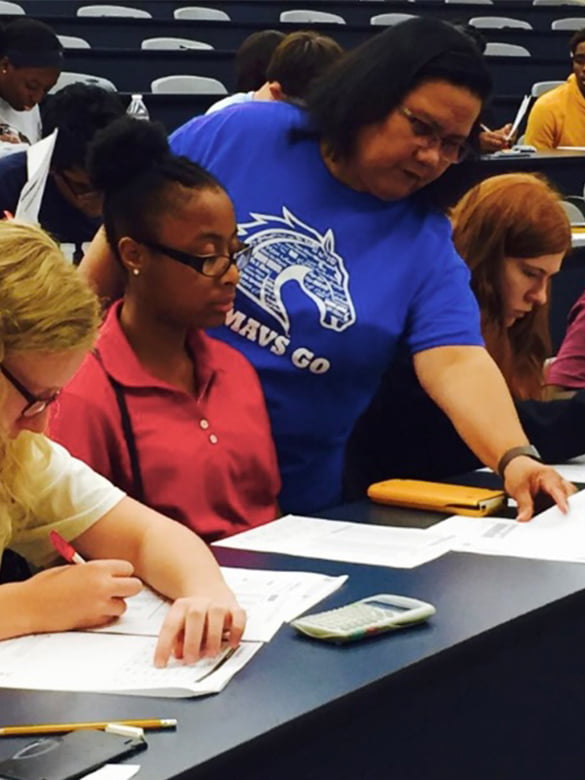 Register for Spring SAT Virtual Math Prep Sessions
SAT Math Preparation Tips
Here are a few tips to assist students during tutoring sessions.
Bring a calculator if you have one. There is a limited number to loan out.


Attend at least three to four session to improve your scores.


Bring a snack and drink for a mid-morning break. Vending machines are also available.