New MOOC teaches professors to replicate the connectedness that engages, retains students within an online environment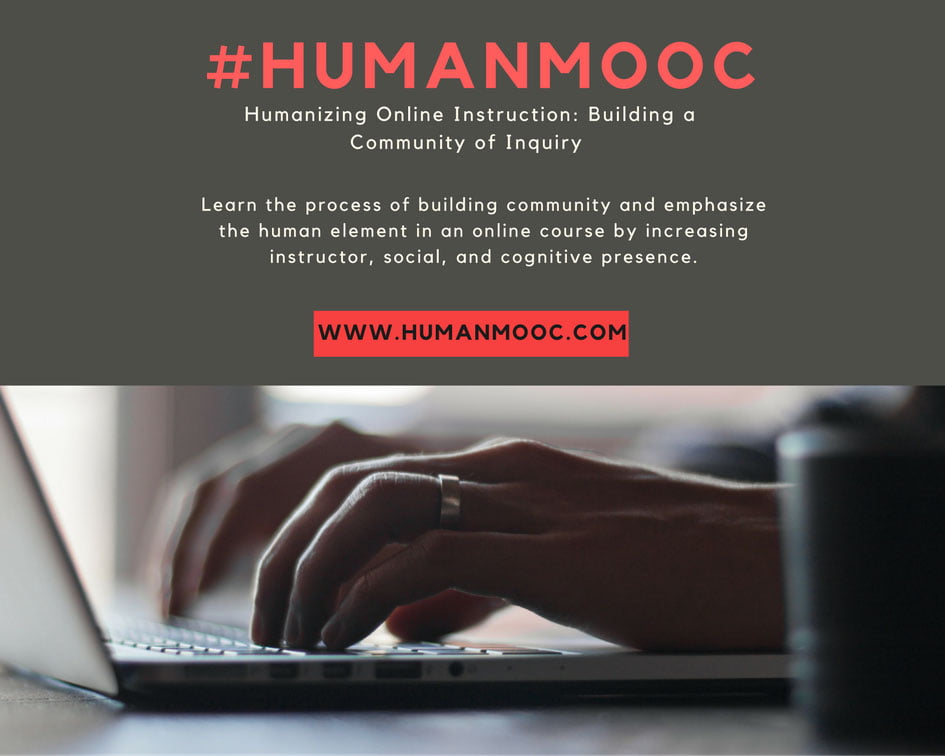 Researchers at The University of Texas at Arlington are launching a Massive Open Online Course to help online instructors of college and university courses replicate the sense of connectedness and community that helps engage and retain classroom-based students within an online environment.
Cornell University and Princess Nora University of Saudi Arabia are also participating in the project.
"One of the problems that online learning creates is that it removes the face-to-face component that is so crucial for forming rapport and social presence," said Matt Crosslin, learning innovation coordinator for the Learning Innovation and Networked Knowledge Research Lab or LINK Lab. "The research-based concepts that we will look at in this course are based on techniques designed to bring that human element back into the online learning environment."
Humanizing Online Instruction: Building a Community of Inquiry or the HumanMOOC is a 4-week micro-MOOC made available on the Canvas Open Network. The MOOC is scheduled to launch Nov. 14 and continue with active instruction through Dec. 19 and is open to all those who are interested. The course also is free and does not require a textbook. Enrollment is already open at that site.
Prerequisite knowledge for this course is familiarity with online teaching and learning, willingness to interact and learn using a variety of technologies such as VoiceThread and YellowDig, and a desire to understand how multimedia might supplement instruction. Potential students should plan to spend approximately three hours per week completing activities and interacting with other participants.
The methodology of the course is based on the well-respected Pennsylvania State University study, The Identification of Competencies for Online Teaching Success, which examines the teaching behaviors, attitudes and beliefs that reflect potential competencies for online teaching success.
The competencies that are aligned with this course include:
attending to the unique challenges of distance learning where learners are separated by time and geographic proximity and interactions are primarily asynchronous in nature,
providing detailed feedback on assignments and exams,
communicating with students about course progress and changes,
promoting and encouraging a learning environment that is safe, inviting and mutually respectful,
monitoring and managing student progress,
communicating course goals and outcomes,
providing evidence to students of their presence in the course on a regular basis,
effectively using course communication systems,
communicating expectations of student course behavior.
The course instructors are: Crosslin; higher education consultant Whitney Kilgore; Maha al-Freih from Princess Nora University in Saudi Arabia; and Patrice Prusko from Cornell University in New York.
The HumanMOOC is the latest installment in various MOOCs connected with UTA and its commitment to online learning. Since 2013, UTA has launched more than five MOOCs covering various topics and skill sets to benefit student, faculty and staff on subjects such as introductory engineering, programming and data analytics.
"MOOCs provide UTA students and faculty with a wealth of value—participants can build or expand their knowledge in an academic area, explore their interests in new fields, and MOOCS also can share UTA faculty teaching with a truly global audience as well," said Pete Smith, UTA's chief analytics officer.
"MOOCs set UTA apart as a world-class university that draw from the global learning community, while teaching to that same community at the same time," he added.
UTA recently launched a MOOC to train educators on the practical application of emerging technologies like social media in K-12 teaching and learning. More than 3,100 participants from 139 countries participated in the course, "What Now? Emerging Technologies and Their Practical Application in K-12 Teaching and Learning," which continues to be available for self-guided learners at the following link.
About The University of Texas at Arlington
The University of Texas at Arlington is a Carnegie "highest research activity" institution of more than 55,000 students in campus-based and online degree programs and is the second-largest institution in The University of Texas System. The Chronicle of Higher Education ranked UTA as one of the 20 fastest-growing public research universities in the nation in 2014. U.S. News & World Report ranks UTA fifth in the nation for undergraduate diversity. The University is a Hispanic-Serving Institution and is ranked as the top four-year college in Texas for veterans on Military Times' 2016 Best for Vets list. Visit http://www.uta.edu/uta/to learn more, and find UTA rankings and recognition at http://www.uta.edu/uta/about/rankings.php.
For more on the UTA Strategic Plan 2020: Bold Solutions | Global Impact, see www.uta/edu/strategicplan/.