UTA strengthens commitment to Arlington ISD students in need of mental health services
The University of Texas at Arlington is renewing its partnership with the Arlington Independent School District to provide free treatment for students who show signs of disorders or mental health issues.
Guidance counselors who work for the school district refer students to the School of Social Work's Center for Clinical Social Work, where Alexa Smith-Osborne is director.
Smith-Osborne, who also is a professor in the School of Social Work, and her staff of licensed clinical social workers, masters-level interns and externs diagnose, counsel and connect students with prescribers and local community mental health centers via a contract with the AISD.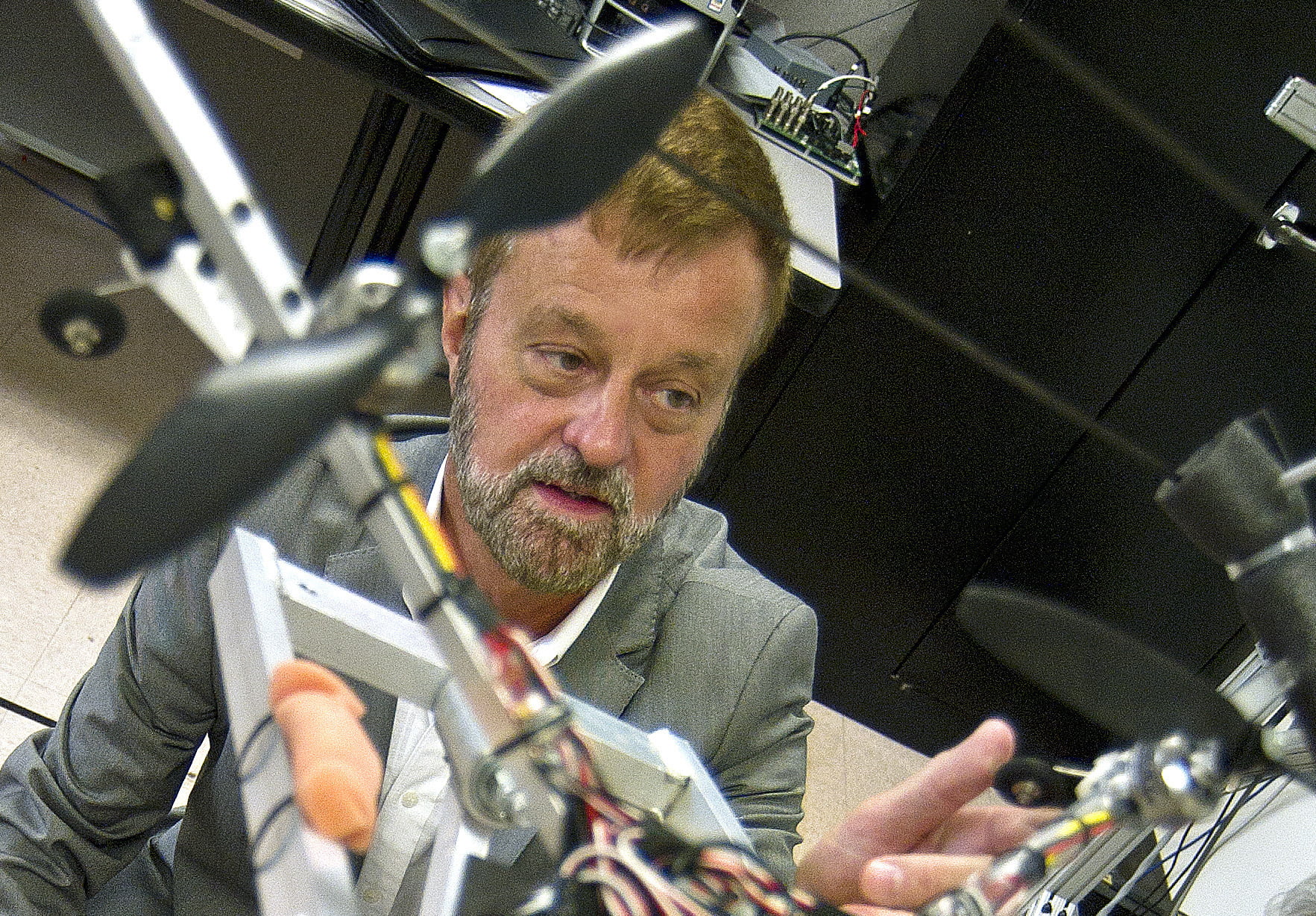 The AISD counselors select the students, who along with their parents, agree to be seen at the Center for Clinical Social Work in 10 after-school sessions. Students range from pre-kindergarteners to high school seniors.
Center for Clinical Social Work referrals are made up of a mix of primary diagnoses. November 2016 referrals from the school district and community reveal that 19 percent of patients have attention-deficit/hyperactivity disorder, 19 percent have post-traumatic stress disorder, 19 percent have anxiety disorders and another 19 percent of patients meet the subthreshold for anxiety or depressive disorders.
Furthermore, 13 percent show signs of conduct disorder or early aggressiveness and 13 percent have major depressive disorders. Some of the patients fall into one or more categories.
"This collaboration with the UTA School of Social Work serves an important need for many of our students and families," AISD Superintendent Dr. Marcelo Cavazos said. "Providing this opportunity for counseling is one step to improving the future of our students."
In some cases, parents reach out to the district for help with their children. Parents attend every session, and often are counseled, too.
"We would hope we see people before the problems become serious," Smith-Osborne said.
Disorders present in children are often co-morbid, they are linked to other conditions, she said. Smith-Osborne said research suggests individuals who receive treatment early on can avoid co-morbidity.
Common disorders students receive treatment for include: ADHD, oppositional defiant disorder, generalized anxiety disorder, obsessive-compulsive disorder and separation anxiety disorder.
ADHD is most prevalent among adolescents and can lead to oppositional defiant disorder, conduct disorder and substance abuse in adulthood, Smith-Osborne said.
"A national co-morbidity study estimates the population in America that is least likely to receive treatment is children," she said.
A mix of community and school district patients with co-morbid diagnoses include: 13 percent with anxiety disorders, 6 percent with major depressive disorder and 6 percent enuresis – involuntary urination.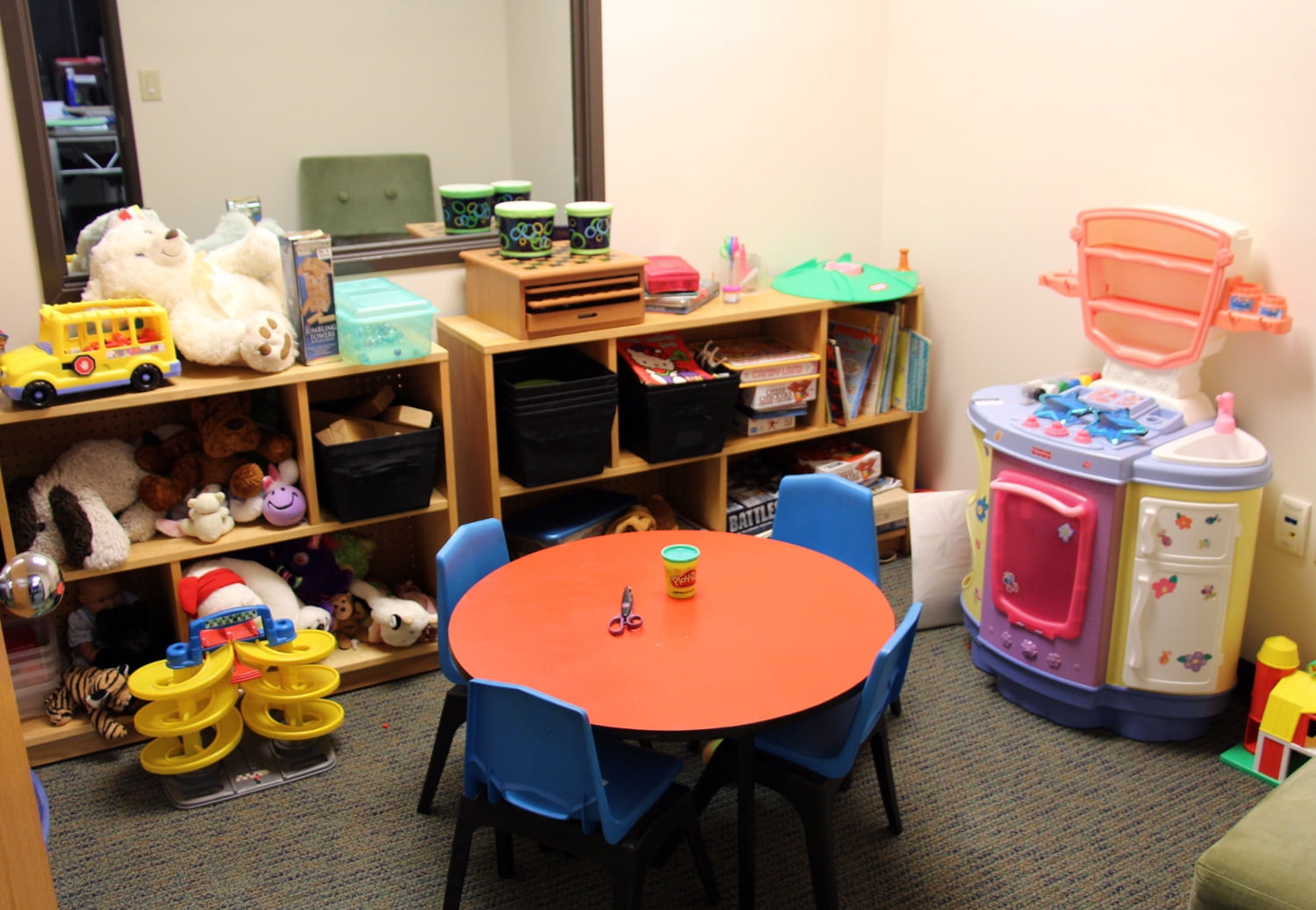 Studies show children are being diagnosed with autism, ADHD and bipolar disorders at increasing rates, according to the Centers for Disease Control and Prevention.
Smith-Osborne said though studies also point to the fact that perceived increases could be due to improved reporting and access to healthcare, trends indicate children need more help, regardless.
"Trends suggest that many more children need treatment and can benefit from earlier treatment to prevent/ameliorate the impact on their development," Smith-Osborne said.
The center's staff uses evidence-based interventions in a step-by-step process to provide treatments after the children are diagnosed following protocols of the Diagnostic and Statistical Manual of Mental Disorders.
The DSM-5, which is published by the American Psychiatric Association, is the industry's standard for classifying mental disorders.
Smith-Osborne and her team also work with medication prescribers to monitor how the children are responding. She also reviews every case along the way using objective measures of improvement.
Teachers within the school district are also involved.
Many of the patients' parents have low health literacy and limited access to healthcare, Smith-Osborne said.
Social workers at the center have helped parents apply for the Affordable Care Act to address those issues.
"We are proud of this long-standing partnership with the AISD," said Scott Ryan, dean of the School of Social Work. "We provide a needed service in the community and for the school district, while giving our social work graduate students studying direct practice in mental health clinical-based experience."
The partnership aligns with UTA's Strategic Plan 2020: Bold Solutions | Global Impact, by addressing health management within physical, mental, emotional and social contexts.
Smith-Osborne said mental health and physical health interact as the mind affects the body. After the sessions are complete, staff members connect students and their parents with community resources for continued care.
The partnership between UTA and the AISD is renewed on a year-by-year basis.
                                                                                 – Written by Monica S. Nagy
About the UTA School of Social Work 
The UTA School of Social Work strives to educate leaders to create community partnerships for promoting a just society. The School promotes the highest standards of integrity and excellence in research, teaching and service, and creates collaborative scholarly and educational opportunities for students and the community, with the goal of achieving a just society. As one of the largest schools of social work in the nation, it has a diverse student body of more than 2,000 students enrolled in three degree awarding programs: the Bachelor of Social Work (BSW), Master of Social Work (MSW), and the Ph.D. in Social Work. The BSW and MSW programs are fully accredited by the Council on Social Work Education. With a commitment to social justice, the school is also home to the Diversity Studies Minor and Certificate Programs, where undergraduate students across the UT Arlington campus can enroll in a cluster of courses in diversity education. Click here for UTA School of Social Work admissions information.
About The University of Texas at Arlington
The University of Texas at Arlington is a Carnegie Research-1 "highest research activity" institution. With a projected global enrollment of close to 57,000 in AY 2016-17, UTA is the largest institution in The University of Texas System. Guided by its Strategic Plan Bold Solutions | Global Impact, UTA fosters interdisciplinary research within four broad themes: health and the human condition, sustainable urban communities, global environmental impact, and data-driven discovery. UTA was recently cited by U.S. News & World Report as having the second lowest average student debt among U.S. universities. U.S. News & World Report also ranks UTA fifth in the nation for undergraduate diversity. The University is a Hispanic-Serving Institution and is ranked as the top four-year college in Texas for veterans on Military Times' 2017 Best for Vets list.