UTA announces new office, appointment for Executive Director for Veterans Services
After an extensive nationwide search, The University of Texas at Arlington is proud to announce the hiring of James Kumm, combat veteran and seasoned higher education administrator, into the newly established position of Executive Director for Veterans Programs. He will provide leadership and coordination for all veterans programs on campus and serve as a resource for student veterans, faculty and staff.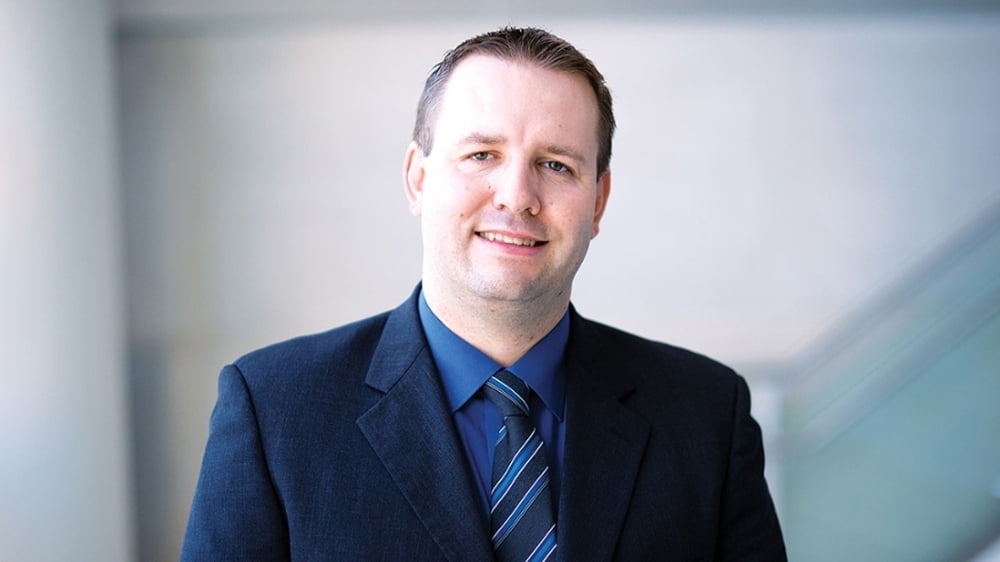 UTA is ranked No. 1 in Texas and No. 20 in the nation as "Best for Vets" by Military Times magazine, a premier publication to the U.S. veteran community. The university served a veteran-related population of approximately 3,500 in academic year 2015-16, attracted in part to the university's academic excellence, strong commitment to student success, dynamic approach to supporting our veteran community, and the institution's ranking of having the second lowest average student debt upon graduation in the nation.
"The nation and this university owe our veterans a tremendous debt of gratitude for their service, and we are privileged to be able to provide them degrees and skill sets that will equip them to re-enter the workforce and further enrich society as talented professionals in their fields," said UTA President Vistasp Karbhari. "James Kumm will be instrumental in continuing the excellence of our programs to ensure the success of this valued student group. I am very proud of the commitment our current faculty and staff have made in developing our programs to be #1 in the State of Texas. Adding James to this great team will help create a more centralized and comprehensive approach that will benefit our entire community."
The selection process was guided by retired Army Gen. Ben Griffin, Special Advisor to the President in matters related to veteran success. In designing the new position, the university focused on best practices from other institutions in addition to UTA's success in serving veterans.  The recruiting process fielded interest from around the country from a highly qualified pool of candidates.
UTA has many excellent programs that serve veterans, including the Veterans Business Outreach Center (VBOC) - one of only 19 at universities nationwide, and the Veterans Upward Bound Program - one of only 49 at universities around the nation. UTA's veteran orientation specifically addresses the unique needs of veterans returning to their educational pursuits either during or at the conclusion of military service.  The state-of-the-art Lockheed Martin Career Development Center offers veteran-specific training and support to ensure that military service, skills, and experience translate to civilian employment, and also connects students to veteran-friendly employers to enhance career prospects and networking.
"Veterans bring unique experiences to a college campus and contribute immensely to the diversity for which UTA is known," said Kumm. "UTA's established track record of serving this very important constituency and its demonstrated commitment to building on that strong record are what attracted me to this position, and I look forward to enhancing the services to veteran students."
Mr. Kumm joins UTA on May 22, 2017. He is currently Director of Admissions and Academic Advising at Dodge City Community College (DCCC) in Kansas, where he was a founding member of the Veterans Advisory Board and a vocal and engaged advocate for veteran support. Prior to joining DCCC, he served as Assistant Director in Student Recruitment and Admissions Counseling at the University of Colorado Colorado Springs (UCCS) and Director of Placement in the College of Business and Administration, where he assisted student veterans with transitioning to civilian employment. Earlier, at Colorado State University–Pueblo, he worked in both the offices of Admissions and Veterans Education Benefits where he streamlined enrollment, recruited students, processed veteran benefit payments, and assisted with veteran adjustment and peer group facilitation. He is certified in Veteran Education Support and as a Confidential Victim Advocate.
Kumm earned his B.S. in Sociology from Colorado State University–Pueblo and his M.A. in Counseling from Grand Canyon University. He served for 13 years in the Colorado Army National Guard, 947th Engineer Company based at Fort Carson, Colorado, including combat duty in Iraq.