UTA researcher's data on Brays Bayou helps Houston area prepare, initiate effective emergency plans
A University of Texas at Arlington civil and environmental engineer is using his radar-based flood warning system to provide data for emergency planners to help make those plans more effective.
Nick Fang, UTA assistant professor of civil engineering, developed the radar-based flood warning system for Rice University and Texas Medical Center before joining UTA. Fang earned his doctorate in civil and environmental engineering at Rice University, which is where he developed the warning system.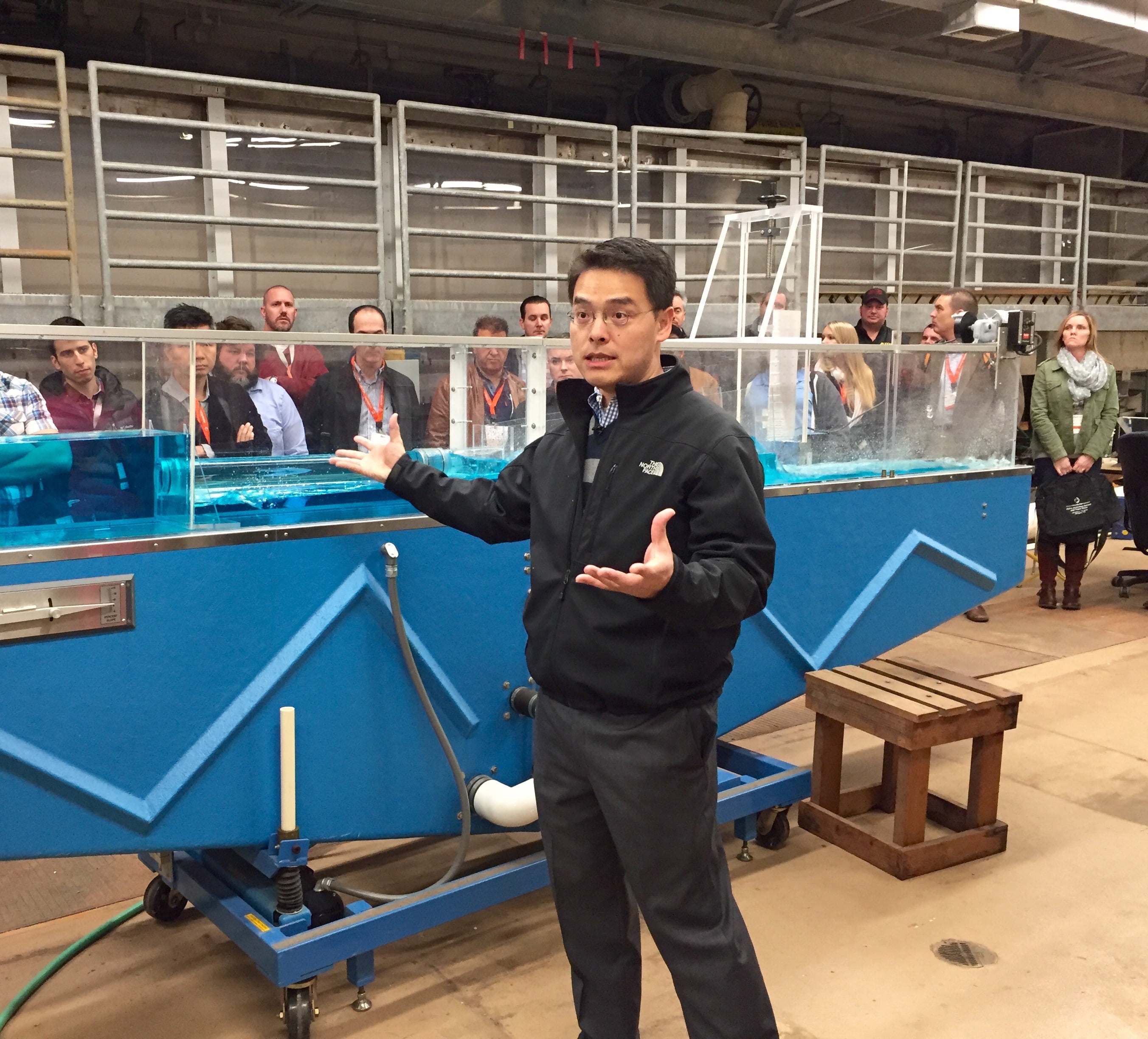 Rice University and Texas Medical Center officials asked Fang to provide inundation updates for Brays Bayou, the Rice campus and the Texas Medical Center based on the estimated rainfall – between 7 and 20 inches – from the National Oceanic and Atmospheric Administration or NOAA so that they can better prepare and initiate effective emergency plans. In addition, the U.S. Army Corps of Engineers, the State Operations Center and the Texas Division of Emergency Management for state emergency operations are also using Fang's data.
Fang is having conference calls with the emergency personnel at 10 a.m. every day to coordinate the mapping for 22 watersheds in Harris County until the event dissipates.
"The provided information will enable them to better understand the impact and consequences from a most powerful natural disaster – Hurricane Harvey – and plan any effective measures properly," Fang said. "The impact from Harvey is just unprecedented in Texas."
In addition, Fang said UTA has partnered with Rice and Texas A&M University at Galveston to understand coastal erosion and how such an event affects coastal ecological systems.
"We are using our MavAir fleet of unmanned aerial vehicles to collect coastal terrain and vegetation data," Fang said. "The fleet is equipped with several state-of-the-art sensors that can collect imagery in the visible, near infrared and longwave near-infrared or thermal spectrums enabling us to classify different coastal vegetation types efficiently and effectively."
Fang also said that high-resolution digital elevation models will be obtained by the UAVs for the study.
Fang and his team have been working with the Severe Storm Prediction, Education, and Evacuation from Disasters or SSPEED Center to study natural hazards' impacts on Texas Coastal communities and work closely on flood mitigation and warning for the region.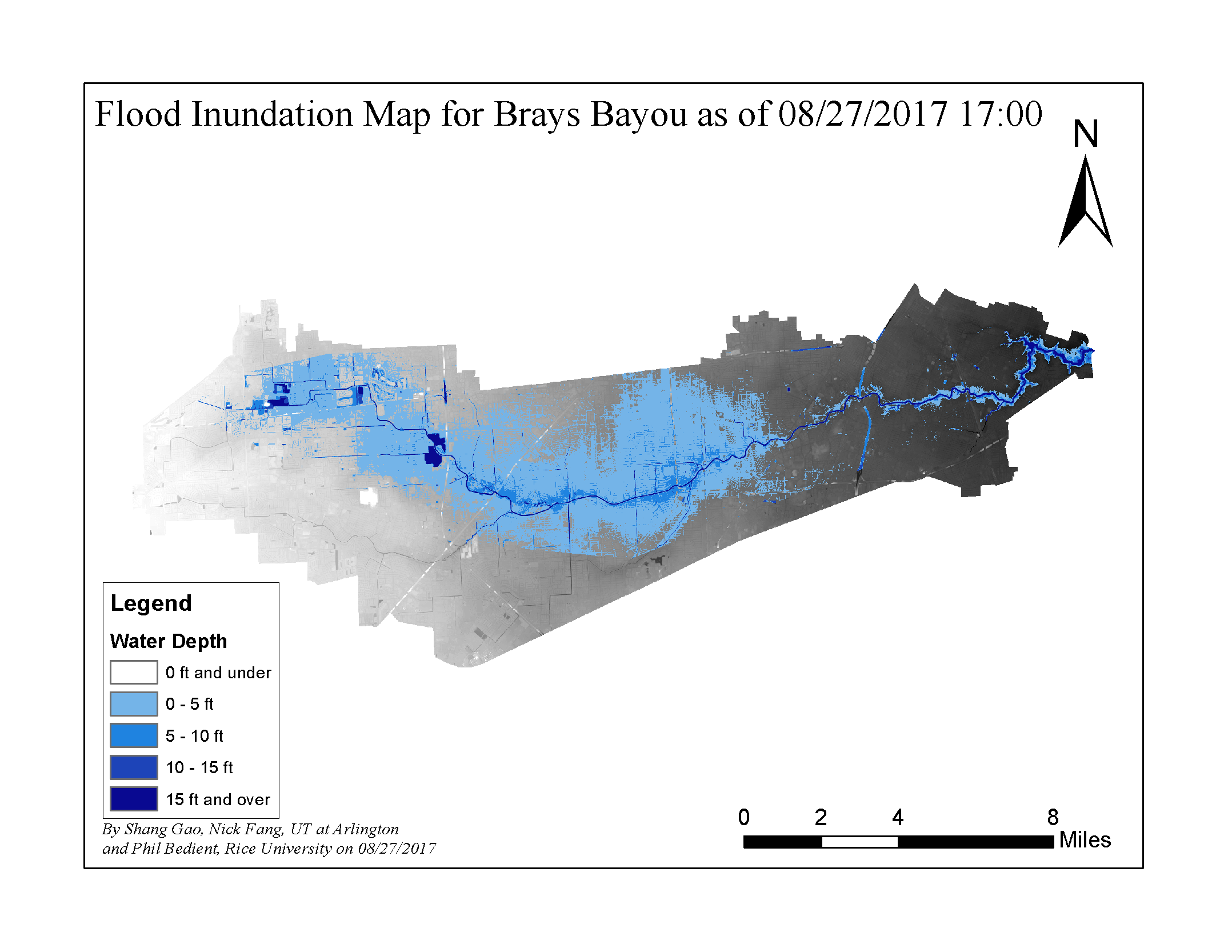 The SSPEED Center is a multi-party research collaborative located at Rice. In addition to Fang and Rice professors, researchers hail from University of Houston, University of Texas at Austin, University of Texas Rio Grande Valley, Texas A&M University, Texas Southern University, LSU and Vieux Inc.
Initial pre-disaster flights were conducted Aug. 23-24 in Brazoria and Galveston counties, along Galveston and Follet's Islands.
"We believe that we were the first and may be the only group collecting the data near the landfall location before Hurricane Harvey hit," Fang said.
The team will revisit the same sites after the event to better understand the long-term erosion trends to the shoreline, barrier islands and delta morphologies which may reveal vulnerabilities of those infrastructures.
"The outcomes from this research will provide significant insight into coastal ecosystems and erosion during and after the natural disaster – timely and effectively," Fang said.