UTA welcomes largest freshman class ever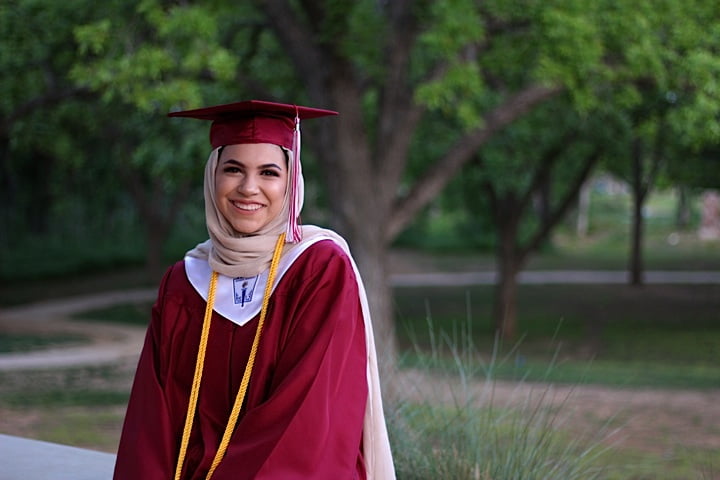 The first day of classes marked a major milestone for the University of Texas at Arlington, as its freshman class is now the largest in the University's history, with 3,346 new students joining us from across the U.S. and around the world. This represents a 12 percent increase as compared to fall semester last year.
The new class is also the most academically accomplished, with 65 percent of entering freshmen having graduated in the top 25 percent of their high school class. A record 261 new students have been accepted to UTA's Honors College, an increase of more than 60 percent over the year before. The average SAT score of incoming students has also risen.
"UTA's growing reputation as a leading academic university and path to success has resulted in more high achieving and highly motivated students choosing us," said Troy Johnson, UTA vice president for enrollment management." The overall academic excellence of the entire freshman class is an important indicator that UTA is a rising star."
Entering freshman and Timberview High School valedictorian Hana Bader Ali plans to major in biochemistry and become a doctor.
"The vast and growing array of research and academic opportunities that UTA has to offer attracted me and I knew UTA was the perfect place for me to receive my education and thrive," Ali said. "In the future, I want to help those in my community get the care they need and even join an organization like Doctors without Borders to help those in crises around the world."
Her classmate and Pinkston High School valedictorian Julio Nunez plans to major in electrical engineering and move into project management as soon as he establishes himself as an experienced professional.
"As an electrical engineer from UTA, my career paths will be vast," Nunez said. "The diversity element is also unmatched here and give me the satisfaction of feeling welcome, while still meeting new people and learning about their cultures."
Richland High School salutatorian Brittany Lane Baskett added that she received very positive guidance about UTA from former college graduates. "My friends encouraged me to choose UTA because I wanted to attend the type of university that offers a great education, but with an affordable tuition," she said.
A report from the Brookings Institution published in July ranks UTA among the nation's top public universities in providing a high-quality college education to students from all income levels.
Among the nation's 342 selective, four-year public research institutions, Brookings ranked UTA among the top 25 "leader" universities, which provide high social mobility and produce high levels of impactful research. UTA students from low-income backgrounds are able to move into higher income brackets and advanced careers as a direct result of degrees earned at UTA. 
Earlier this year, U.S. News and World Report published a ranking that showed that UTA students graduate with the second-lowest debt in the nation. The University is the only Texas school ranked among the top 25 and came in second only to Princeton in the lowest average amount students owe for their degrees upon graduating - $14,743 - well under the average of $18,587 among the universities surveyed for the ranking.
"Students from round the world are flocking to UTA as we really can offer an excellent and affordable education," Johnson said." Our enrollments are up and our student success and graduation rates are up and we aim to make even more of an impact for our students as we go forward."
Following Texas Higher Education Coordinating Board policies, the enrollment numbers in this report are preliminary until official figures are calculated on the 20th day of class.