UTA receives grant to continue veteran success program
The U.S. Department of Education awarded a five-year, $1.3 million grant to The University of Texas at Arlington to renew funding for the University's highly successful Veterans Upward Bound program.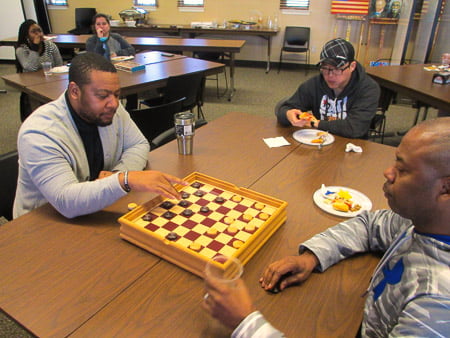 Veterans Upward Bound is an effort to improve college readiness and degree completion for those who served active duty in the U.S military. The program is offered on select college campuses nationwide and allows qualified veterans to receive free services such as counseling, mentoring, tutoring and academic instruction in core subject areas with the goal being to increase the rate at which veterans enroll in college and complete a degree.
UTA has earned several designations honoring its commitment to serving military veterans. UTA is the No. 1 four-year university in Texas on the Military Times 2017 "Best for Vets: Colleges" list. Victory Media designated UTA a "Military Friendly" university for 2017. U.S. Veterans Magazine designated UTA as one of the nation's top veteran-friendly schools in 2015. UTA also is home to the only Veterans Business Outreach Center in North Texas, which offers education, training and consulting services to veterans who are pursuing entrepreneurship.
The federally funded Veterans Upward Bound program is awarded through a highly competitive grant application process. UTA's grant was renewed, in part, because of the program's demonstrated results since its inception in 2012.
UTA's Veterans Upward Bound program has served more than 580 veterans in its five-year life. Three UTA participants have been selected for prestigious scholarships from the National Veterans Upward Bound program.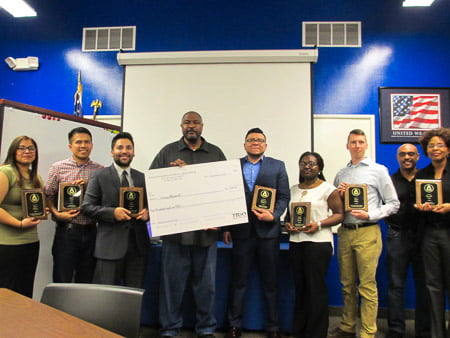 Program participant Jimmy Blackwell, a Marine Corps veteran who is currently studying communications at UTA, was a recipient of the scholarship.
"This program is incredibly useful and is the real reason I was able to get back in school," Blackwell said. "They have been there for me and I have nothing but high praise for all of their services."
UTA's Veterans Upward Bound program also helps veterans access benefits, submit college enrollment applications and apply for financial aid while giving veterans an opportunity to socialize among people with shared backgrounds who can act as a network of support.
"We are incredibly grateful for this grant renewal because it will allow us to reach more North Texas veterans and help them pursue the dream of a college education," said Lisa Thompson, senior director of TRIO Pre-College Programs, which includes Veterans Upward Bound. "This is as much a testament to our tireless and dedicated staff as the hard work of the veterans we have served. Some enter our program doubting whether they have what it takes to make it in higher education. We give them the tools, knowledge and confidence to succeed."