UTA researcher helping to improve Corps of Engineers' watershed modeling capability
A University of Texas at Arlington civil engineer has earned a contract to help the U.S. Army Corps of Engineers improve its watershed mapping capabilities for better flood warning and relief. 
Assistant Professor Nick Fang will receive $150,000 for 2017 under the contract, which is renewable annually for the next five, to help the Corps of Engineers produce highly accurate hydrologic and hydraulic models that will help the Fort Worth District Water Resources Branch better cope with changing climate and land use.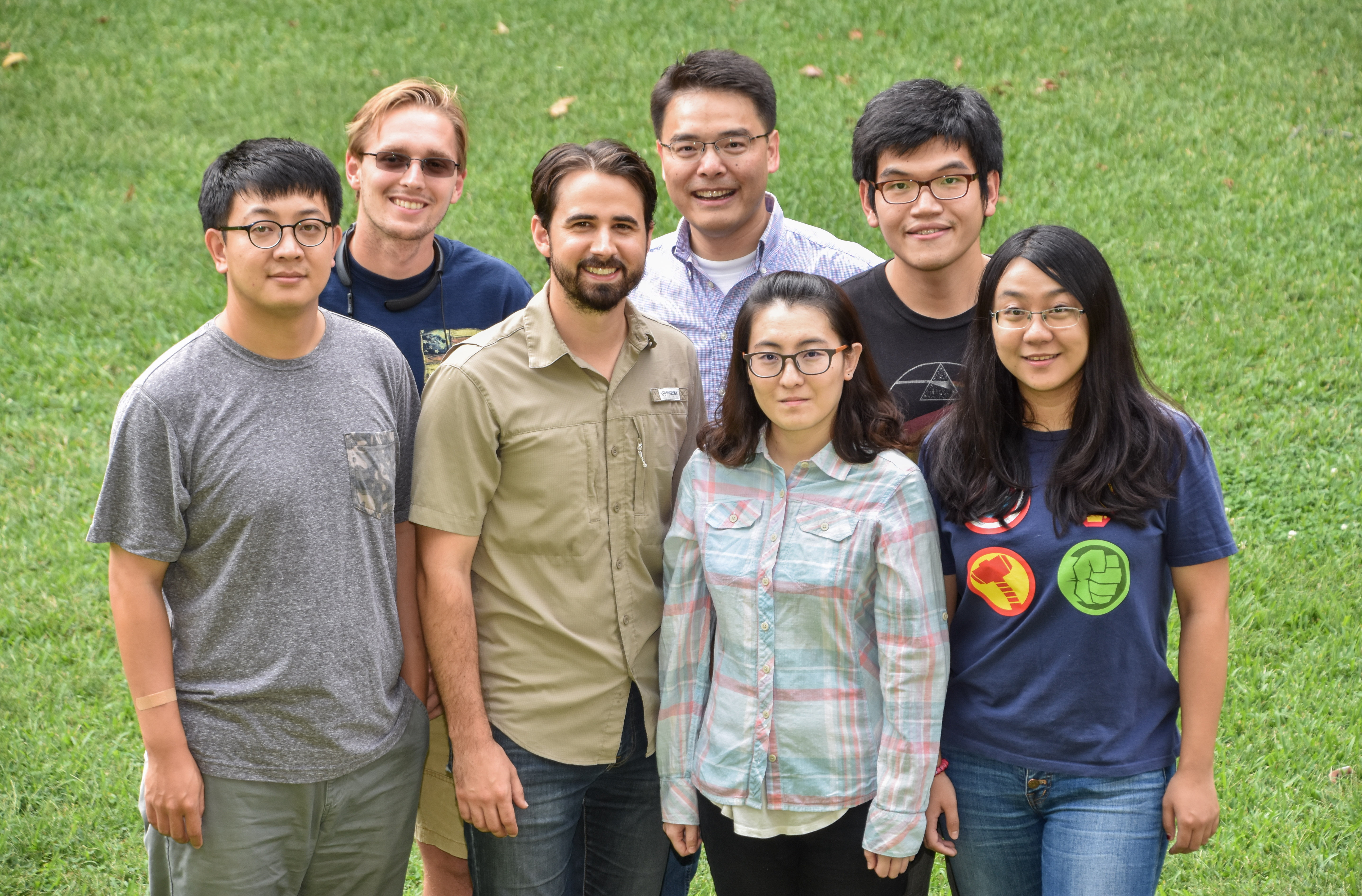 Hydrology is the study of transforming rainfall amounts into quantity of runoff. Hydraulics is determining a flood level based on that quantity of runoff.
Fang will perform five tasks during the initial phase.
Review the Corps' existing models and ongoing studies
Improve efficiency of the hydrolic engineering center's process and software
Develop measurable watershed characteristics for the district, such as size and channel length, from U.S. Geological Survey gauges
Perform a loss-rate study to find how much water is being absorbed into the soil and determine what the Corps should use as an average figure since the loss rate varies greatly throughout the watershed
Develop a regional regression equation for the Trinity and Guadalupe River Basins to estimate flow rates against their watershed relationship
These tasks will allow the Corps of Engineers to create models that will then be used to map floodplains and aid in the planning of construction and maintenance of bridges, reservoirs, hydropower facilities and water supply infrastructure.
"This study will give us a better idea of what is happening with our water resources in Texas," Fang said. "If we can accurately predict what will happen during extreme events, communities will be able to plan ahead and take steps to curb urban flooding and increase sustainability. Based on what we learn here, we hope to eventually move on to other watersheds around the country."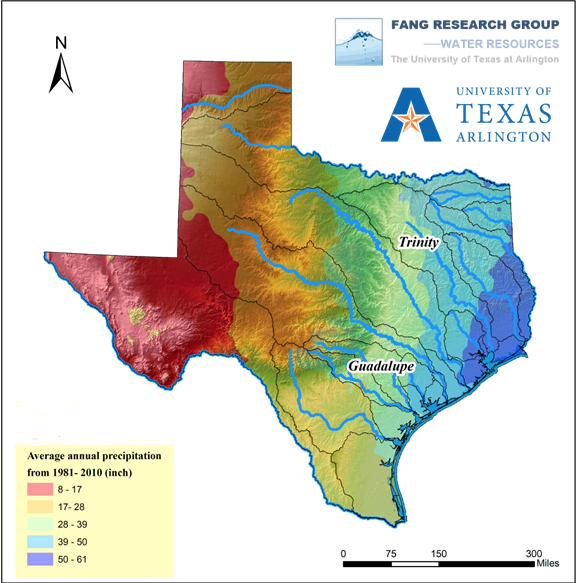 Jerry Cotter, chief of Water Resources Branch at the Fort Worth District of the U.S. Army Corps of Engineers, said, "The Corps is excited about its partnership with UTA and looking forward to future findings in the area of flood risk management. We believe that everyone in Texas will benefit from the updates and ideas that Dr. Fang and his team will generate on the state's major watersheds."
The project is an example of how UTA researchers can positively impact the physical and economic well-being of the state in the area of  sustainable urban communities, a theme in UTA's Strategic Plan 2020: Bold Solutions | Global Impact, said Ali Abolmaali, professor and Tseng Huang Chair of the Department of Civil Engineering.
"As we've seen during recent weather events such as Hurricane Harvey and the massive rainfall in Texas in May 2015, it is important to understand the potential for flooding and how the watershed will react to the introduction of large amounts of rainfall," Abolmaali said. "Dr. Fang's work in this area proved beneficial to Houston during Hurricane Harvey, and developing a relationship with the Corps of Engineers will allow him to expand that work to this region and beyond."