UTA undergraduate named national transfer student ambassador
The National Institute for the Study of Transfer Students selected UTA senior Veronica Sanders as a 2018 National Transfer Student Ambassador. 
Sanders is one of just four students, the first ever chosen from UTA, to represent transfer students across the country during the institute's 16th annual conference in Atlanta in February.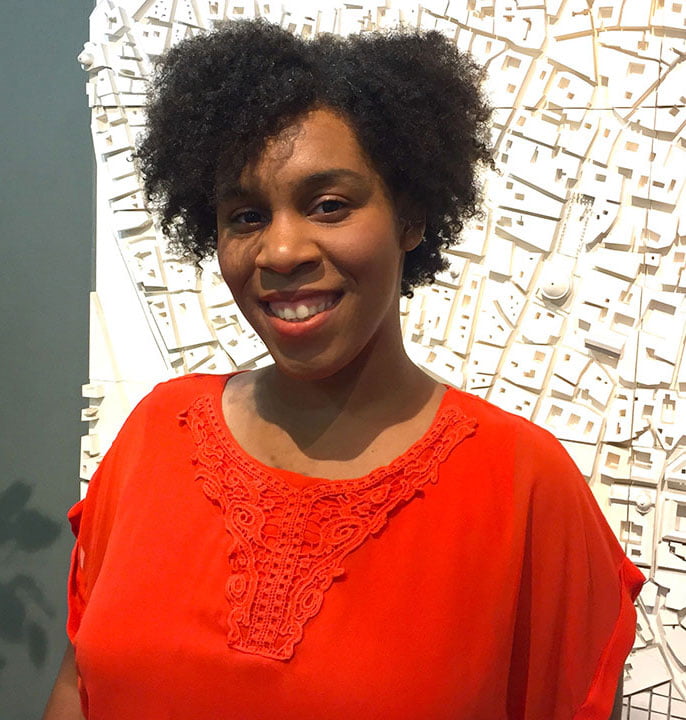 "This role allows me to be a voice for the thousands of students who transfer," Sanders said. "I want to make sure people in decision-making roles learn from the ambassadors about what is working well and what should go more smoothly."
Sanders, an interior design student in UTA's College of Architecture, Planning and Public Affairs, transferred to UTA from Dallas County Community College District's El Centro campus. She also took classes at the Art Institute of Dallas.
The conference attracts higher educational professionals from across the United States to discuss research, policy and practice.
"Ambassadors will be speaking to people at the conference, participating in a panel, sharing our experiences and offering ideas on how to make transferring an easier experience," Sanders said. "UTA offers a lot of assistance like transfer student orientations and activity fairs – I attended those and received a lot of great advice. And UTA's advisers were incredibly helpful navigating things. I want to help shape the process for the future."
Sanders was chosen as a National Transfer Student Ambassador after an intense application process that included a letter of recommendation as well as a written essay and a video describing the transfer journey and her advocacy efforts on behalf of transfers. A talented design student, Sanders previously won a national competition to re-design Hollywood actress Halle Berry's website.
"Although all four winners demonstrated excellence in leadership, public speaking and their potential for sharing meaningful information with higher education transfer professionals, it was Veronica's persistence, humility and candid appraisal of the transfer experience that separated her application from the rest," said Janet Marling, executive director for the National Institute for the Study of Transfer Students.
The other National Transfer Student Ambassadors are from the University of California, Berkeley, Stockton University in New Jersey and The University of Texas at Austin.
UTA was one of only 63 institutions in the nation named to Phi Theta Kappa's Transfer Honor Roll. U.S. News & World Report ranked UTA No. 1 among national public universities for graduating students with the least amount of debt and No. 5 among national universities for undergraduate ethnic diversity. Washington Monthly's 2017 College Guide ranks UTA as the No. 1 four-year university in Texas for adult learners, defined as students over the age of 25.
"I advise transfer students to focus on taking core courses at a two-year college because those classes have a greater chance of transferring," Sanders said. "I also suggest that those interested in transferring do their research. Don't just rely on your own interpretation of a university's website to determine what will transfer. Call someone. Meet with someone. Speak with people personally to make sure you are getting the right information."