UTA architecture graduate named to Dallas "40 Under 40" list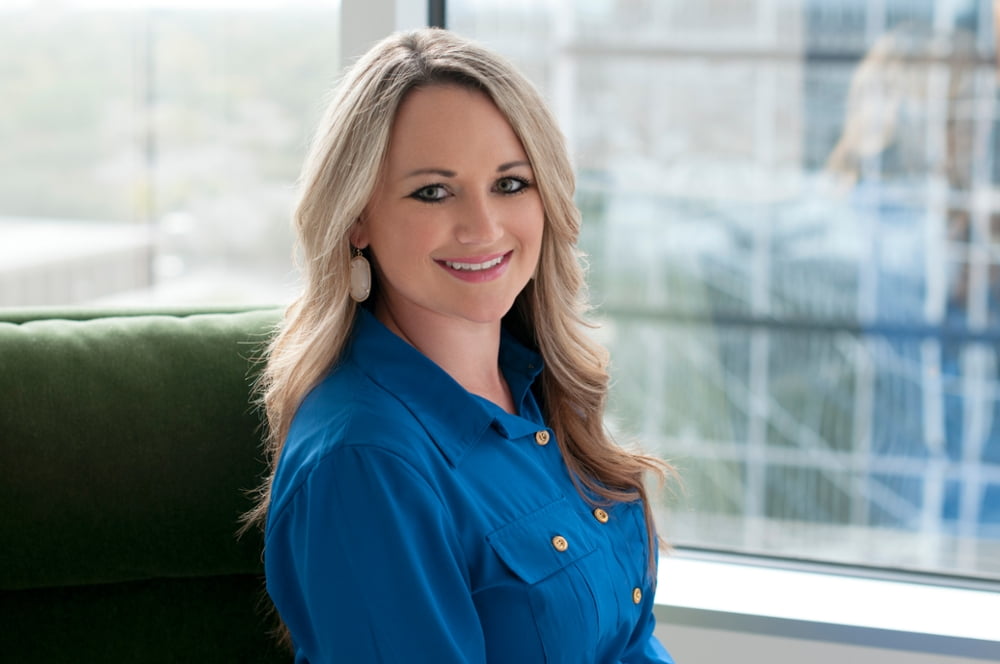 The Dallas Business Journal recognized UTA alumna Shannon Carpenter Bearden as one of its 2018 "40 Under 40" honorees. The publication's annual list is a much-anticipated recognition of the 40 most impressive business minds in North Texas, all of whom are under the age of 40.
Bearden earned a master's degree in architecture from UTA in 2009 and is currently a senior associate at Gensler, a leading architecture, design, planning and consulting firm.
"Being named one of Dallas' 40 under 40 is a huge honor and accomplishment," Bearden said. "It means hard work and passion are noticed and recognized by my peers, not to mention some of Dallas' most notable business men and women. I've always been a very driven individual, some might even say competitive. Receiving this award affirms I'm on the right path and there's no stopping me."
Bearden chose to pursue a master in architecture at UTA because of the program's prestigious reputation. She earned a bachelor's degree from Texas A&M University.
"UTA had everything I was looking for, including award-winning professors who had an immense amount of knowledge about the architecture profession, as many have their own private practices," she said.
Gensler's Dallas office employs approximately 230 architects and designers, 29 of which are graduates of UTA. Bearden called her colleagues some of the very best in the industry. She said they share a mission to enhance the built environment, provide great service to clients and mentor the next generation of leaders.
"I've had the honor of collaborating with the many stellar UTA alumni who work at Gensler," said Rebecca Boles, Assistant Dean in the College of Architecture, Planning and Public Affairs. "Shannon is a shining example of the high caliber of professionals we develop at UTA, and I congratulate her on this well-deserved recognition."
Bearden said this recognition comes at a special time in her life as she just celebrated 10 years of working full-time in the architecture industry. She also became a mother in August.
"I have a new respect for all parents, especially those working full-time," she said. "I'm honored to show colleagues and friends that you can have a work-life balance and still be recognized for the efforts you put forth in your career."