New North Texas Genome Center to provide massive DNA sequencing capability for regional biotech and medical research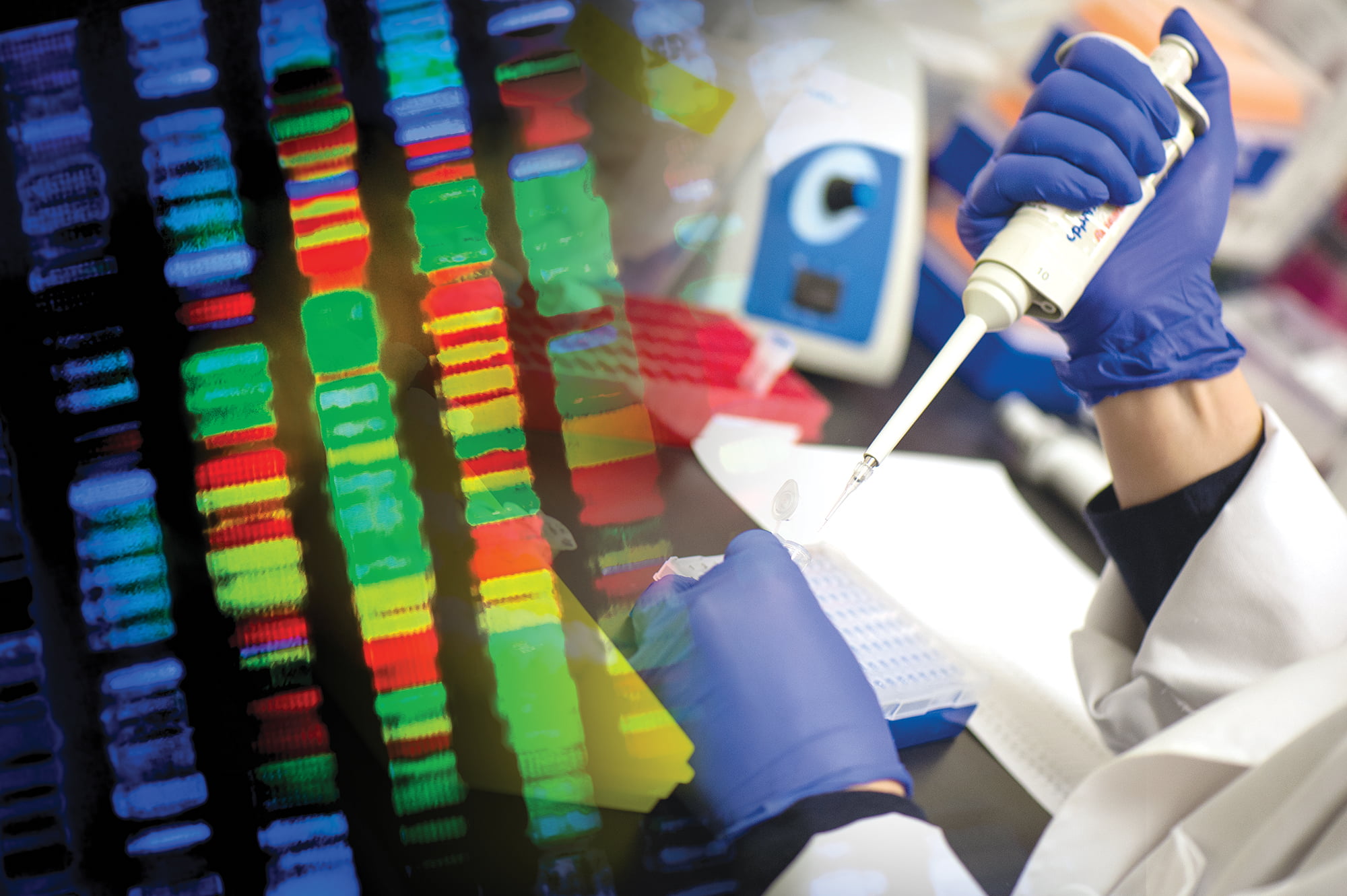 The ability to rapidly sequence genomes, DNA and RNA is providing doctors, scientists and engineers critical new tools in healthcare delivery and research and is changing the way that doctors treat patients. Whole genome sequencing is becoming the foundation for precision health, a rapidly growing field that examines differences in people's genetic makeup to provide more personalized and effective healthcare solutions.
The University of Texas at Arlington, in partnership with the University of North Texas Health Science Center, is bringing massive genome sequencing capabilities to North Texas through the launch of the North Texas Genome Center housed on the UTA campus. In addition to enhancing healthcare delivery in Texas and the surrounding six-state region, the NTGC will provide important facilities to spur growth in the region's rapidly expanding biotech sector.
"The opening of this new center is wonderful news for Tarrant County and will bring a real boost to our local economy," said Arlington Mayor Jeff Williams. "By bringing together the science, engineering and nursing expertise of UTA with the biomedical research experience of UNTHSC, this new center will be able produce innovative healthcare solutions with a real positive impact on patients."
The North Texas Genome Center will open in March 2018 for academic and corporate researchers. It will offer lower costs and faster service for human whole genome sequencing as compared to other genomics labs. The center will be critical for research in drug development, disease prevention, cancer treatments and fundamental aspects of genetics.
The North Texas Genome Center will feature five NovaSeq6000 gene sequencing systems, which is the most powerful line from Illumina, the world-leader in genome sequencing technology. As one of only a few centers in the central United States featuring NovaSeq6000s, UTA and UNTHSC will be able to meet the rising demand for whole genome and exome sequencing in the region, serving as a hub for advancing collaborative cutting-edge medical research in the region. By working closely with Illumina, the center will also have direct access to the latest technology and breakthroughs in the field.
"We're excited about the future of genomics in North Texas and we believe this collaboration holds great promise for the future," said Mark Van Oene, Senior Vice President and Chief Commercial Officer for Illumina.
Campus investments in new faculty and new federal and state research grants are positioning UTA as a regional leader in developing the platform technologies needed for precision medicine to become a reality. UTA will partner with hospitals and medical systems throughout the region to support the needs of their clinicians for whole genome, whole exome and other patient genomic data.
"The new North Texas Genome Center aligns with UTA's strategic focus on both health and the human condition and data-driven discovery and will lead to future programs and partnerships in genomics, computational sciences and genetic counseling," said UTA President Vistasp Karbhari. "The Center will also catalyze the University's emergence as a leader in precision health and the transformation of the region into a high-tech science hub."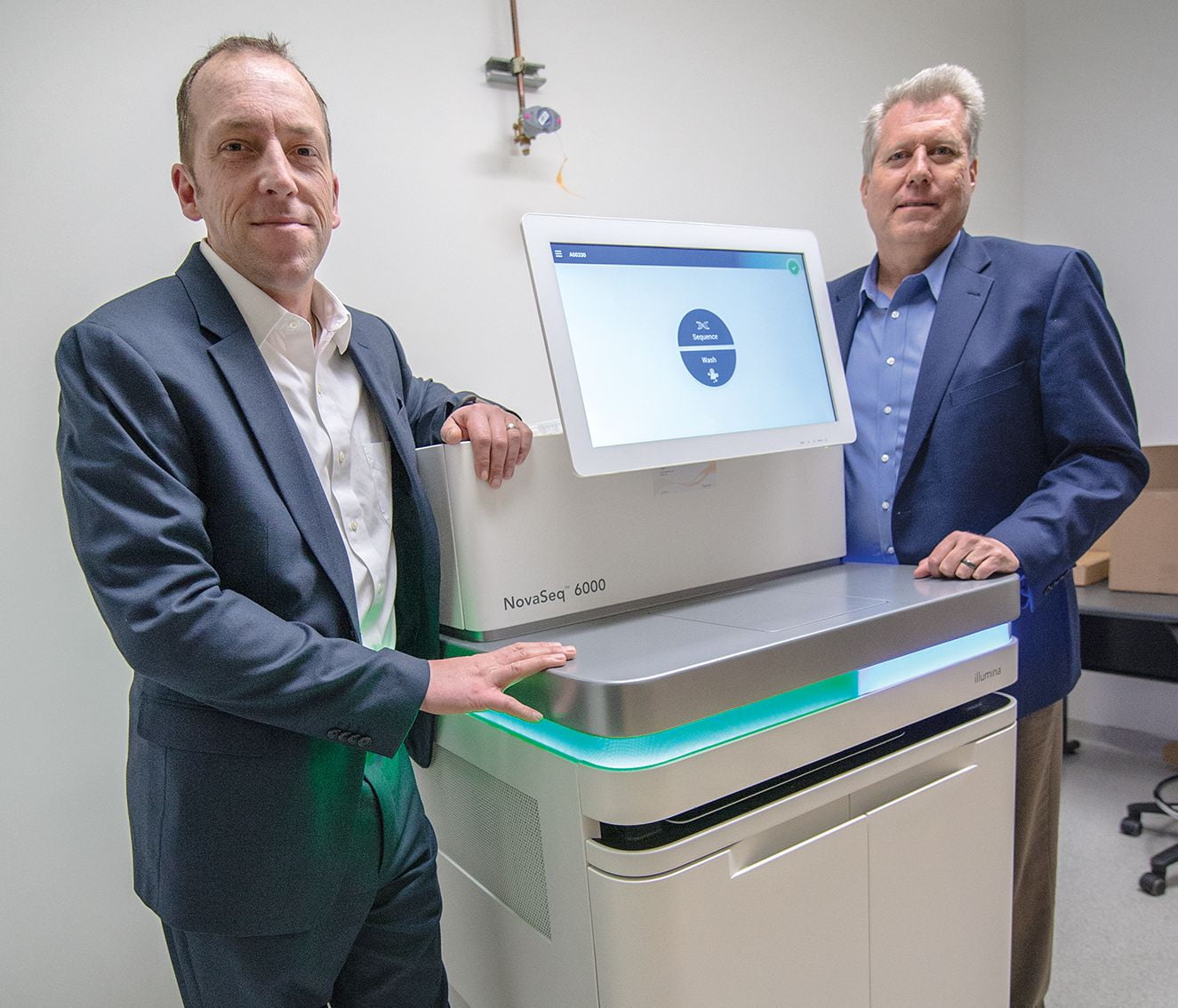 The NTGC will be a research and medical lynchpin in UTA's new 229,000-square-foot Science & Engineering Innovation & Research or SEIR building, a world-class research and teaching facility scheduled to open in July 2018. The Center will operate out of a nearby UTA laboratory until the SEIR building is complete.
The NTGC will be a unique asset for building new research activities on campus. Experts in genomics, bioengineering, bioinformatics and data science from UTA's Colleges of Science and Engineering will bring in new projects that take advantage of the high-throughput sequencing. The facility will also support the expanding research activities in UTA's College of Nursing and Health Innovation, home to the nation's largest nursing program at a non-profit university.
Jon Weidanz, UTA's associate vice president for research and interim director of the new center underlined the importance of the partnership with UNTHSC on this project.
"UTA's partnership with UNTHSC on this project is a real differentiator," Weidanz said. "The new ideas generated will be translated to the market through patents, licensing and startups, generating more wealth in the region."
Anjua Ghorpade, vice president for research at UNT Health Science Center, added, "The strength of this collaboration really is the the sharing of information, which we all feel is the primary building block of the medicine of the future."
The Center will also help support and enhance UNTHSC's research expertise in genetics, aging and Alzheimer's disease – along with its clinical emphasis on primary care, geriatrics and patient safety.
Ongoing UTA research on the genomics of animal and plant species is another key research area that will be supported by the Center. Such work can play a central role in developing drugs and treating diseases, as well as improving agriculture – again addressing UTA's strategic investments in health and the human condition and global environmental impact.
"UTA's existing work in plant and animal genomics will be strengthened with the North Texas Genome Center," said Todd Castoe, UTA biology professor and associate director of the Center. "This work could become another differentiating factor for the Center."
UTA expects the North Texas Genome Center to boost the local economy through patented inventions, company startups and job creation. "UTA is becoming a hub for innovation in North Texas and the North Texas Genome Center will boost our capacities in this area," said Duane Dimos, UTA vice president for research.