Martinez-Cosio named to Alliance of Hispanic Serving Institutes Educators board
The Alliance of Hispanic Serving Institutes Educators has elected a University of Texas at Arlington assistant vice provost to the board.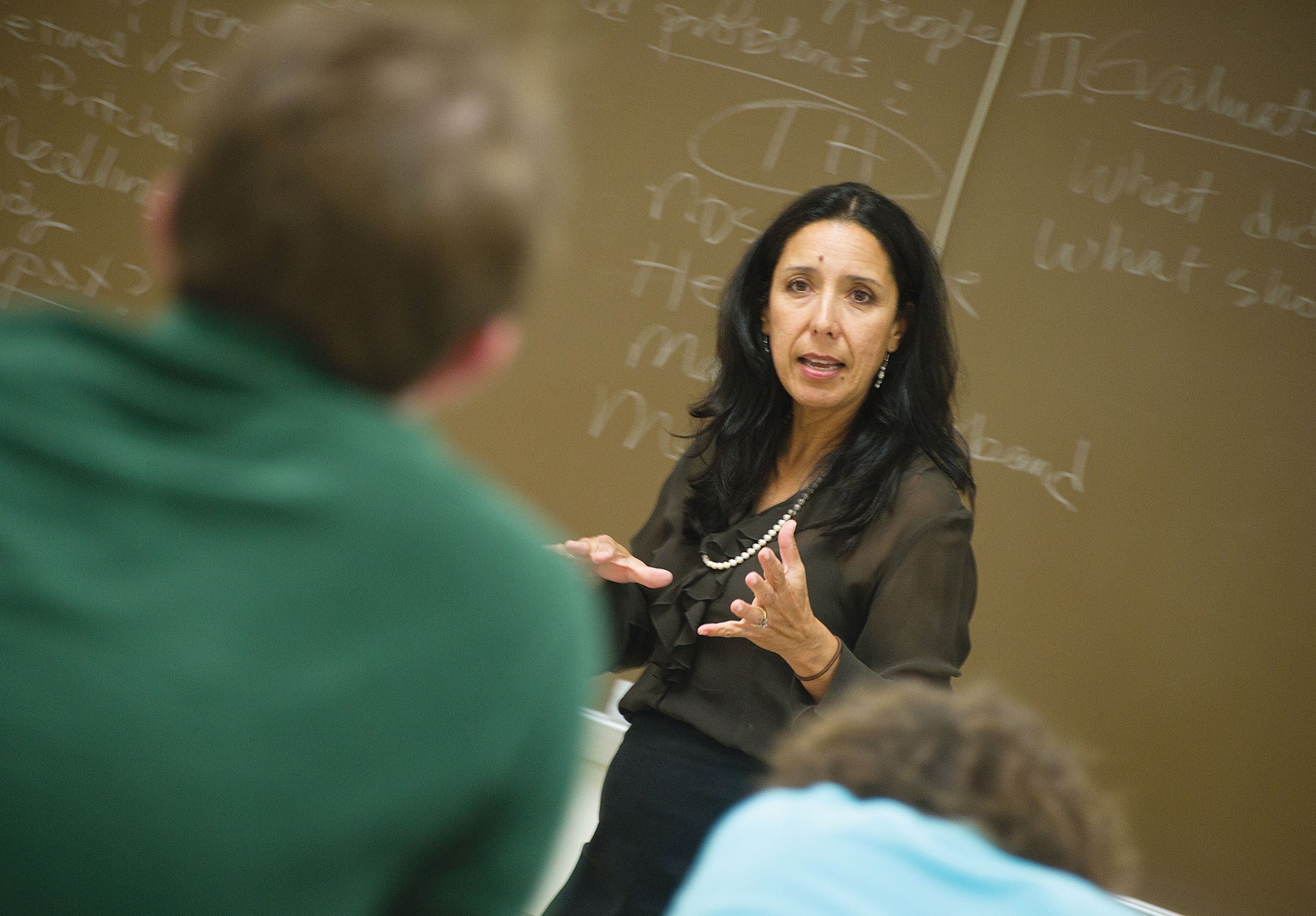 Maria Martinez-Cosio, a UTA assistant vice provost for faculty development and an associate professor in the College of Architecture, Planning and Public Affairs, will serve a three-year term starting this month. It will be announced at the National Conference in Chicago later this month.
"This designation and relationship will only strengthen UTA's ability to reach out to Hispanic students," UTA Provost Teik C. Lim said. "We will receive examples on best practices among institutions that have been serving Hispanic students for years. We also hope to share what works for UTA with other institutions."
The University of Texas at Arlington became a Hispanic Serving Institution in 2014 when it met U.S. Department of Education requirements. HSI is a status that makes it eligible for federal grants supporting and strengthening institutions with large numbers of Hispanic students. A school must have a Hispanic population of at least 25 percent full-time undergraduate enrollment to qualify for the designation. At the time, UTA was the highest-profile public research university in North Texas to receive the designation and one of about 300 nationally.
Martinez-Cosio said she is elated to serve on the national board.
"The alliance exists to serve the nation's Hispanic Serving Institutions," Martinez-Cosio said. "There is strength in numbers. Not only will UTA benefit from networking, conferences and best practices, but we might collaborate with other Hispanic Serving Institutions that could fortify grants we apply for."
Martinez-Cosio, who was one of just four North Texas women honored by Ford Motor Company with a Mujeres Legendarias Award recently, leads a 2015 U.S. Department of Education grant that aims to enhance services and increase graduation and retention rates among lower-income and Hispanic students. The five-year, $2.62 million grant established the UTA IDEAS Center, which stands for Innovation, Diversity, Excellence, Access and Success.
The IDEAS Center is located in UTA's Central Library and offers access to support services for students in transition, particularly transfer students, veterans and those from underserved populations. The grant also provides funding for professional development of faculty members, exposing them to innovative methods of teaching to help them build connections with first-generation students.