Lady Movin' Mavs grab national championship
The University of Texas at Arlington Lady Movin' Mavs wheelchair basketball team defeated the University of Alabama, 65-55, claiming its second national championship title in three years at the 2018 National Intercollegiate Wheelchair Basketball Tournament March 17 in Marshall, Minn.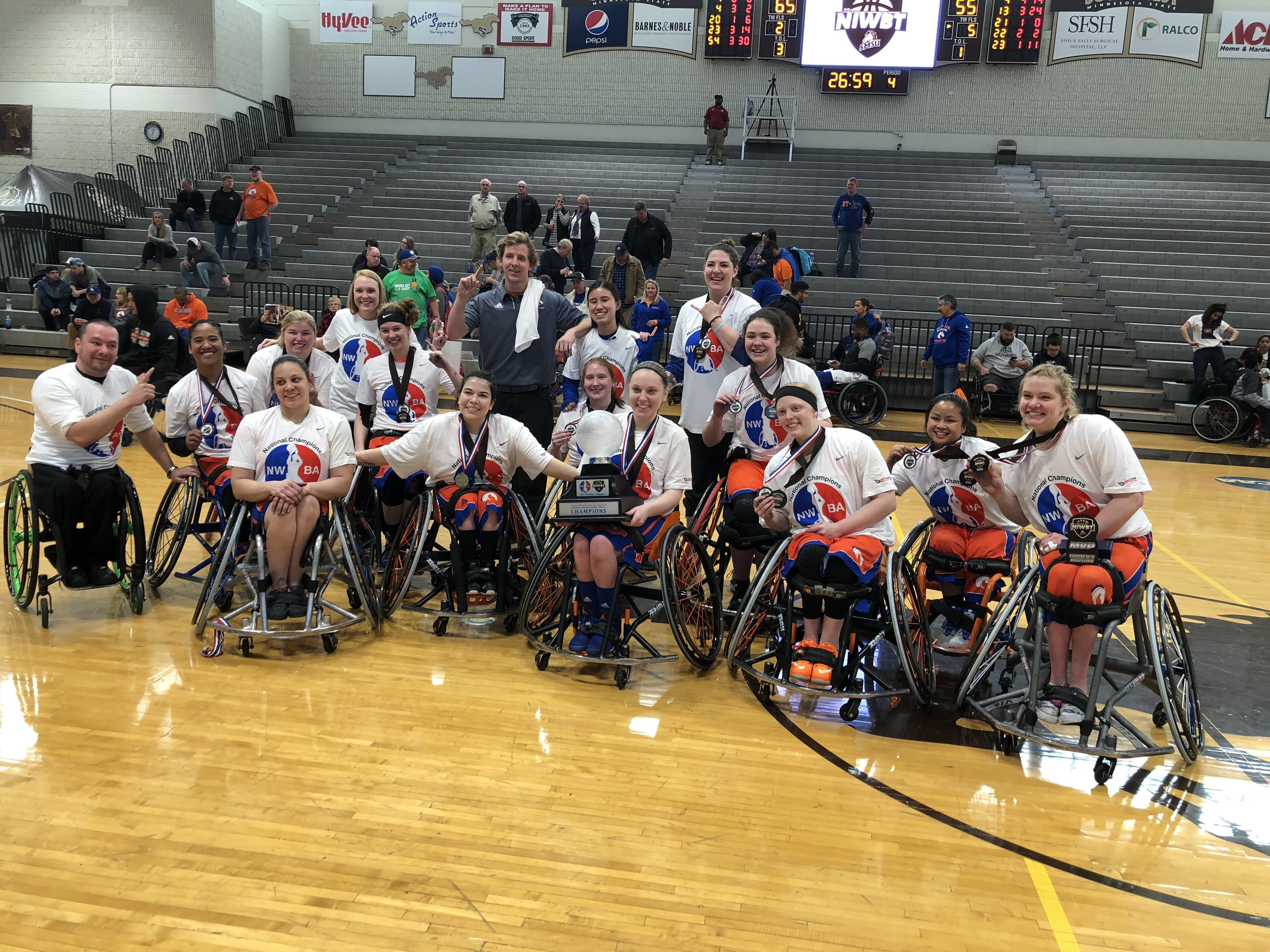 Lady Movin' Mavs Head Coach Jason Nelms said each year, the team's goal is to win.
"We have the same core that has been in three of these big games now and to see them go out there one last time and fight for another championship was very special," Nelms said. "They have helped grow this program and built such a bright future for it. The doors they are opening for future generations are countless."
Lady Movin' Mav elementary education senior Rose Hollerman led the team with 30 points and six rebounds. Hollerman was recognized as the tournament's Most Valuable Player.
"Alabama is a young and emotional team," Hollerman said. "They've had a tendency to show up for big games and they always ride emotions up."
Kinesiology senior Abigail Dunkin scored 14 points and grabbed six rebounds. Graduate student Morgan Wood made the last shot of the game at 39 seconds left in the final stanza.
Hollerman said the biggest struggle was sticking to their game plan despite where their emotions brought them. She was honored to be selected as the tournament MVP, which she credited to her teammates and Coach Jasom Nelms.
"It's always an honor to see that the coaches within our league recognize and respect the work I've put toward this game," Hollerman said. "Everyone on our team plays for one another and I know this is why I received this award.
"The Lady Movin' Mavs made history this season after compiling a 20-0 record and earning the national championship trophy.
-       written by Kimberly Idrogo