Ogden named eighth men's basketball coach in UTA history
A new era of UT Arlington men's basketball begins today with the appointment of former Big 12 and Southeastern Conference assistant Chris Ogden as the eighth head coach in program history.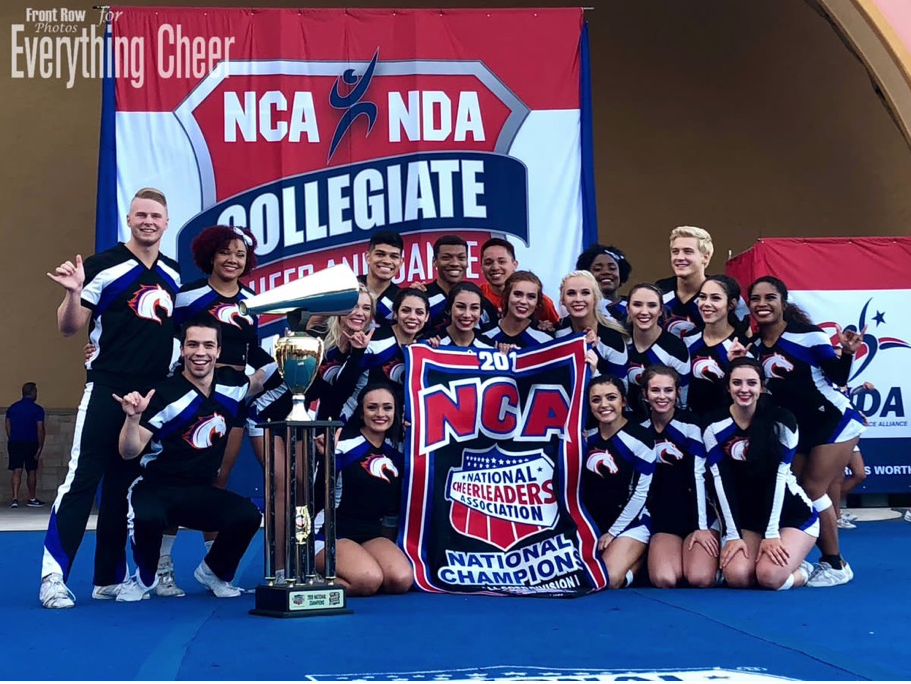 A native of Seminole, Texas, Ogden played for head coach Rick Barnes and served on his staff for 13 seasons at both the University of Texas and the University of Tennessee. He spent the last two seasons as an assistant coach under head coach Chris Beard at Texas Tech.
"I am thrilled to welcome Chris Ogden as the eighth head coach in UTA men's basketball program's nearly 60-year history," said UTA Director of Athletics Jim Baker. "Starting with his playing days as a youth in Seminole, Texas, Chris has been a winner. In high school, he was the Texas player of the year and led his team to a state championship game. As a player in college, he went to four straight NCAA Tournaments and a Final Four. As a coach, he has been to numerous NCAA Tournaments, recruited some of the country's top classes and developed several NBA first round draft picks.
"I look forward to Chris bringing his experience to UTA and helping us continue to set high expectations for our athletics program and guide our men's basketball team to greater heights."
During his 15 years on the basketball staffs at Texas, Tennessee and Texas Tech, he helped compile a 346-173 record for a .667 winning percentage. In 10 seasons as a full-time assistant coach he went 215-130 and registered a total of 32 victories over Associated Press top 25 ranked teams. He helped lead three programs to 11 total NCAA Tournament appearances, including three regional finals.
"I am extremely honored to serve as the head men's basketball coach at UT Arlington," said Ogden. "Having lived in Texas nearly my entire life, I have dreamed of having the opportunity to lead a program in my home state. UTA has an excellent reputation as a world-class institution in the dynamic Dallas-Fort Worth Metroplex. I look forward to continuing to build on the program Coach Scott Cross developed over the last decade. We will operate this program in a manner that our supporters, students and the administration expects -- with class, hard work and success on and off the court."
During the 2017 and 2018 seasons, Ogden served a member of the Texas Tech staff under Beard. The 2018 team captured the attention of the country with its run to the NCAA Tournament Elite Eight. That season, the Red Raiders went 27-10 and, after defeating Stephen F. Austin, Florida and Purdue, fell to second-seeded Villanova in a regional final contest in Boston, Mass.
Prior to Texas Tech, Ogden spent the 2015-16 season at Tennessee after serving the previous seven seasons as an assistant coach at Texas. He was on the Texas staff for a total of 12 years, spending four as an administrative assistant and one as a student coach.
During his tenure as a full-time assistant, Ogden helped his alma mater to a 155-87 record and the Longhorns advanced to the NCAA Tournament six times.
Ogden was instrumental in signing six McDonald's All-Americans over a seven-year span at Texas (Avery Bradley in 2009, Cory Joseph in 2010, Tristan Thompson in 2010, Myck Kabongo in 2011, Cameron Ridley in 2012 and Myles Turner in 2014). He had a hand in assembling five recruiting classes that ranked nationally inside ESPN's Top 10.
Ogden has coached seven players who have gone onto have their name called in the NBA Draft, six of which were selected in the first round (Thompson, No. 4 by Cleveland in 2011; Jordan Hamilton, No. 26 by Dallas in 2011; Joseph, No. 29 by San Antonio in 2011; Avery Bradley, No. 19 by Boston in 2010; Damion James, No. 24 by Atlanta in 2010; and Turner, No. 11 by Indiana in 2015).
Ogden played four seasons at forward for the Longhorns from 2000-03 and was a member of four NCAA Tournament teams. The Longhorns reached the 2003 NCAA Final Four with Ogden serving as a senior captain. He finished his Texas career with 97 team victories, more than any other player in program history at the time.
Ogden played in 85 career games which included three starts. He totaled 144 points, 88 rebounds and 40 assists. Ogden earned the team's Jay Arnette Award as a junior in 2001-02. The honor is given to a player for behind-the-scenes efforts and contributions to the team.
Following his collegiate playing career, Ogden joined the Texas basketball staff as a student assistant coach for the 2003-04 season while he completed his undergraduate degree. He earned his Bachelor of Science in education in 2004.
Ogden, a native of Seminole, Texas, played four years of varsity basketball at Seminole High School. He was crowned the state of Texas' "Mr. Basketball" following his senior season in 1998-99. That year, he averaged 17.3 points, 10.6 rebounds and 8.5 assists per game while leading SHS to a 36-4 record and a runner-up finish in the Class 3A state tournament.
Ogden and his wife, Katie, have three children: Bo, Ellie and Parker. Katie is a 2006 graduate of The University of Texas School of Law and she holds a bachelor's degree from the University of Texas, where she served as student body president from 2002-2003.