UTA, Naval Surface Warfare Center sign partnership to enhance research activities and educational experience of students
The University of Texas at Arlington and the Naval Surface Warfare Center Philadelphia Division signed a formal Education Partnership Agreement recently that will enhance research and education at UTA through interactions with NSWCPD personnel and sharing scientific, engineering and technological assets.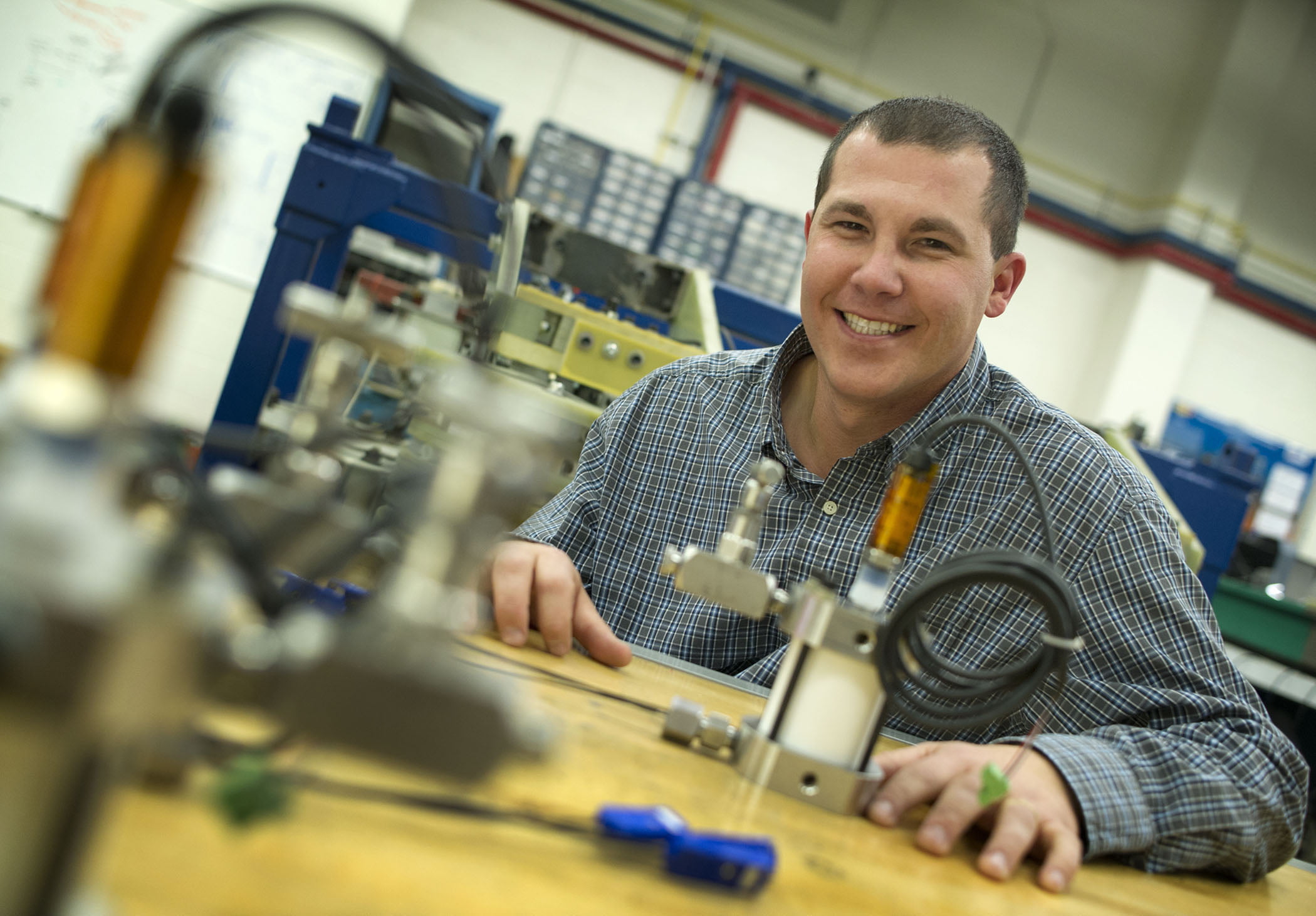 In addition to the sharing of assets, NSWCPD researchers can involve UTA faculty and students in U.S. Navy research projects, loan equipment to the University for educational purposes, and potentially develop and teach science and engineering courses at UTA.
The agreement, which is NSWCPD's first with a university outside the greater Philadelphia area, came about in part because of collaborative research projects, ongoing since 2011, with David Wetz, a professor in UTA's Department of Electrical Engineering who specializes in energy storage and pulsed power system design and has been involved in extensive research involving battery power and other shipboard energy needs.
Wetz and NSWCPD engineer John Heinzel already have begun expanding power and energy research at UTA by creating a multi-disciplinary team to address the technical challenges in this area. The agreement will allow the institutions to develop more collaborations across the full spectrum of naval machinery technology.
"This agreement opens the door for Navy researchers to use the UTA facilities that they are investing so heavily in, contributing to research and education while allowing our students to gain advanced training in this area before joining Navy labs themselves," Wetz said.
"Because we are able to work so quickly in installing, testing and training on equipment, we can help the Navy learn about new technologies that they themselves are considering long before they can procure and evaluate them within their own laboratories. Once in place, their personnel and our students are trained on the same type of equipment, preparing them to use it immediately."
Wetz received an Office of Naval Research Young Investigator Award and was an ONR Summer Faculty Fellow at the Philadelphia Division. Several of his students also have worked at the NWSCPD through the Naval Research Enterprise Internship Program.
"I am very pleased with the opportunity afforded us through this agreement. Our relationship with the Navy will be strengthened, and our students will benefit because of our ability to expose them to advanced technologies before they enter the workforce," said Peter Crouch, dean of the College of Engineering.
NSWCPD provides the Navy's primary technical expertise for naval machinery research and development, in-service engineering and machinery cybersecurity. It also has Education Partnership Agreements with Villanova University, Drexel University and Morgan State University.
"I'm pleased to be signing another important Education Partnership Agreement," said Capt. Francis Spencer, NSWCPD commanding officer. "This is the first partnership outside our area, which is a testament to the value UTA brings to the table."
The Educational Partnership Agreement is an example of UTA's commitment to transforming the student experience by enhancing access and ensuring success, engaging in high-impact research and scholarship, and strengthening collaboration with corporate and nonprofit sectors, as outlined in UTA's Strategic Plan 2020: Bold Solutions | Global Impact, said Duane Dimos, the University's vice president for research.
"We are thrilled to be involved with NSWCPD. Our partnership is continually evolving, and this agreement underscores the desire of both parties to provide pathways to more research collaboration and greater educational opportunities for our faculty and students. We look forward to seeing where it leads," Dimos said.
-- Written by Jeremy Agor
Parts of this release came from Matthew J. Leonard, NSWCPD news release