CAPPA dean's work at UNESCO, UT System STARs grant focus on sustainability
Adrian Parr, dean of the UTA College of Architecture, Planning and Public Affairs, has been named UNESCO chair of water and human settlements, and has secured, with Associate Professor Michael Zaretsky of civil engineering, a $1 million UT System STARs grant to further research in this area.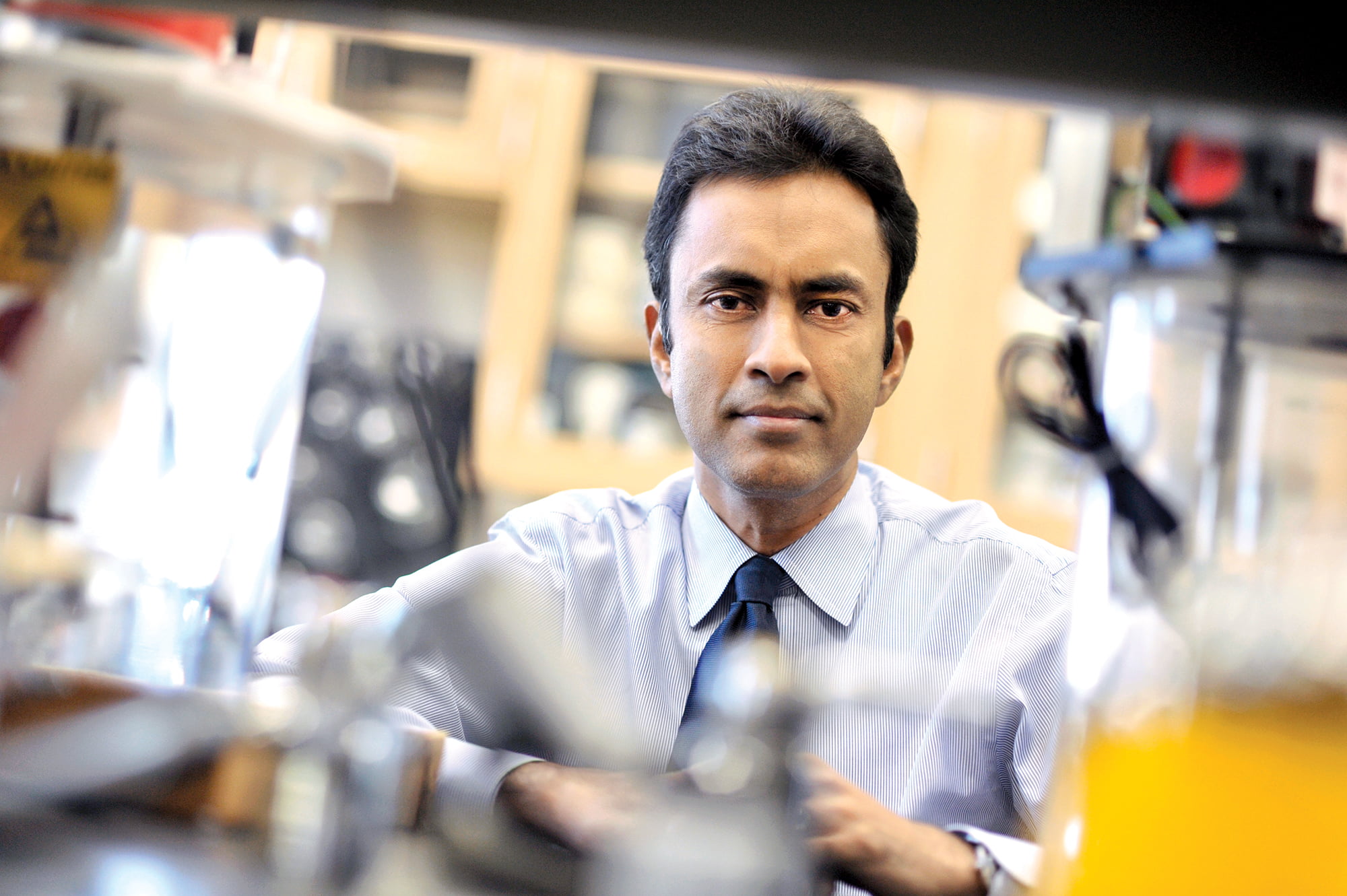 "Water is rapidly becoming the new oil of the 21st century," Parr said. "Part of the STARs grant will be used to explore what this region can do to sustainably and equitably manage its water resources. There is no other resource more important than water."
UNESCO
The United Nations reported that water scarcity affects every continent. Nearly 1.2 billion people, or almost one-fifth of the world's population, live in areas of physical scarcity, and 500 million people are in danger of losing access to clean water. Another 1.6 billion people, or almost one quarter of the world's population, face economic water shortage.
Parr, who came to The University of Texas at Arlington from the University of Cincinnati in August, is a UNESCO chair of Water and Human Settlements. UNESCO's programs seek to build peace through international cooperation in these areas. The programs contribute to sustainable development goals for 2030, which the U.N. General Assembly adopted in 2015. Parr has served with UNESCO since 2013.
The University, through Parr's UNESCO chair, will become one of the leaders in water research for the world's communities.
STARs grant
The University of Texas System started STARs, or Science and Technology Acquisition and Retention, program in 2004. It provides funding to help purchase state-of-the-art research equipment and make necessary laboratory renovations to encourage faculty members to perform their research at a UT System institution. 
The centerpiece of the STARs grant will be to build a new internationally recognized Community Design/Build Center that will advance the principles of civil engineering, the iterative practices of design and the socially informed approaches common to public affairs.
"We want to look at design from a localized standpoint," said Zaretsky, who also is an award-winning architect. "Design affects water as well. Certain design standards can be encouraged to promote water conservation and efficiency."
Some of the water issues the Center could study include: managing runoff, conservation efforts, intertwining water providers and maximizing water resources.
The Center will allow for new ventures between the university and local cities, non-profits, the state of Texas and federal projects that focus on environmentally conscious design, building for sustainability, improving transportation infrastructure and civil infrastructure renovation.
Funded research in CAPPA has expanded markedly in the last couple of years within the Institute for Urban Studies and the new University Transportation Center, the Center for Transportation, Equity, Decisions and Dollars, or C-TEDD, which has been funded through a $7 million U.S. Department of Transportation grant.
These efforts will help provide leadership and direction in one of UTA's four research themes on Sustainable Urban Communities.
"This center is something that's been needed in the North Texas region for some time," UTA Provost Teik C. Lim said. "Having CAPPA, the College of Engineering and other UTA schools and colleges come together for the benefit of the region and all who live here is a noble undertaking. Parr and Zaretsky will lead that effort."