UTA professor elected to prestigious National Academy of Engineering
University achieves important benchmark toward Texas Tier One status
Dr. Dereje Agonafer, Jenkins Garrett Professor in the Department of Mechanical and Aerospace Engineering at the University of Texas at Arlington, has been elected to the prestigious National Academy of Engineering – and is one of only two faculty at universities in Texas selected this year.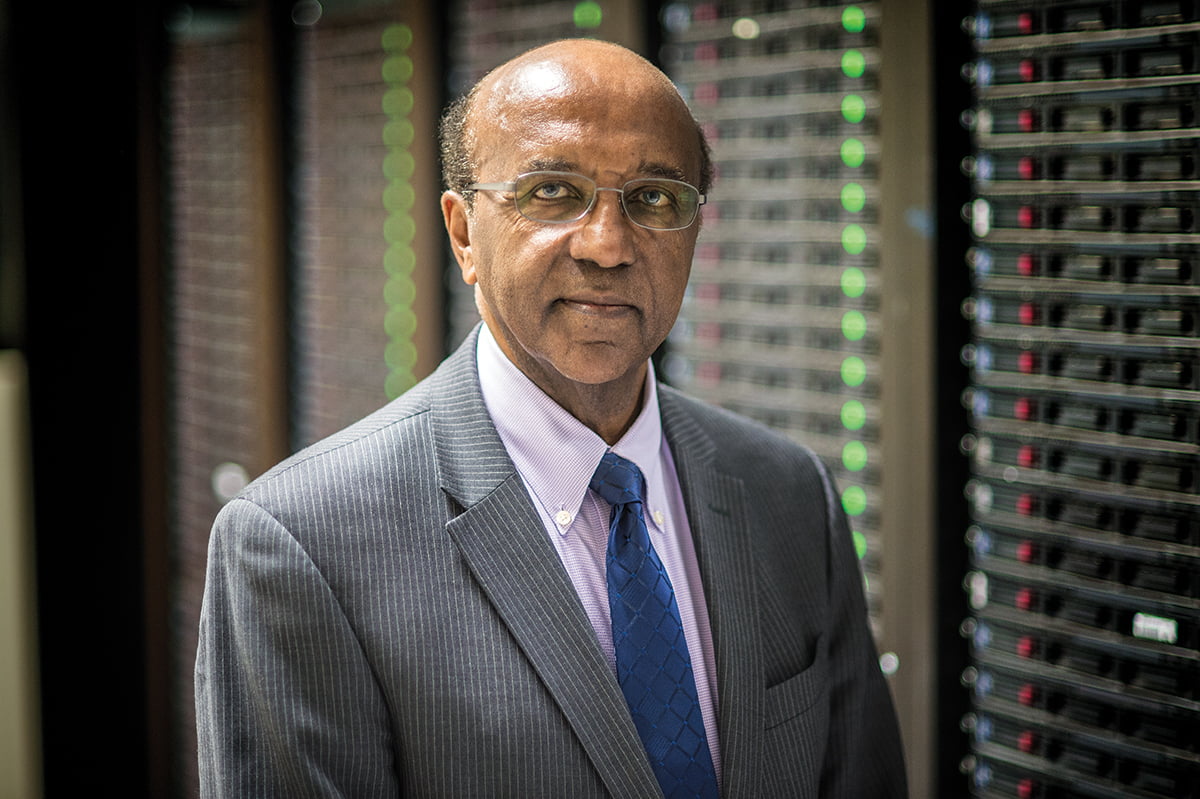 Membership in the National Academy of Engineering (NAE) is among the highest professional distinctions awarded to engineers. The NAE honors professionals who have made outstanding and innovative contributions to the research, practice, education, or advancement of engineering.
Agonafer's election highlights his distinguished leadership in engineering, including his focus on computer-aided electro/thermo/mechanical design and modeling of electronic equipment. He is one of 86 members and 18 foreign members to join the academy in 2019.
With Agonafer's election to the NAE, UTA now has five national academy members, a critical benchmark to achieve Tier One status in Texas.  
Agonafer joined UTA in 1999 after a stellar career at IBM, and his continued collaboration with industry leaders has furthered the impact of his work. His most recent research has been on data center cooling and 3D packaging/cooling, in partnership with some of the biggest names in industry.
Agonafer said he is humbled by the election. "I first became interested in computer cooling when I was getting my doctorate," he said. "I received five offers from IBM. I worked with an IBM fellow, Dick Chu, who was my mentor. Dick was a National Academy of Engineering member, so this means a lot to me. I owe much of what I've done as an engineer to him."
"On behalf of the entire University, we congratulate Dr. Agonafer for his distinguished election to the National Academy of Engineering. This achievement recognizes the truly profound impact of his leadership and scholarship in advancing the study and application of thermal science and engineering," UTA President Vistasp Karbhari said. "For the past nearly 20 years, the UTA community, including more than 200 alumni, have benefited from Dr. Agonafer's invaluable mentorship – his commitment to the success of our students further cements an already remarkable career full of significant contributions to the industry. We are privileged to have a world-class leader and teacher of his stature at UTA."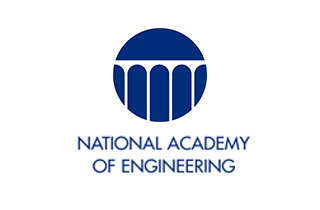 Agonafer is site director for the Industry University Collaborative Research Consortium, a National Science Foundation consortium aimed on finding clean solutions to pressing energy problems. UTA is collaborating with Binghamton University and Villanova University, along with 15 companies, including Facebook, Microsoft, General Electric, Verizon, Comcast and CommScope. Launched in 2011, the project was recently awarded Phase II funding to continue through 2022.
"The College of Engineering is delighted to get the news of Dr. Agonafer's election to the National Academy of Engineering. This is especially important for the College since it is the first current faculty member elected to the Academy," said Peter Crouch, dean of the College of Engineering. "Dr. Agonafer's achievement rests upon an enormous contribution to the science and engineering around the design and modeling of electronic equipment, and is indicative of the many growing contributions to the field of engineering that faculty in the College are making."
Erian Armanios, chair of the Department of Mechanical and Aerospace Engineering, said Agonafer's major contribution may be in the classroom.  "He is an exceptional mentor with a mind-boggling 215 graduate students completing their degrees under his supervision and contributing in leading electronic industries," Armanios said. "I am thrilled that UTA's exceptional talent is being acknowledged by the National Academy of Engineering."
In addition to his membership in the National Academy of Engineering, Agonafer is also a fellow of the National Academy of Inventors, the American Association for the Advancement of Science and the American Society of Mechanical Engineers.
Agonafer holds nine U.S. patents and six foreign patents. He has published more than 230 papers, two books and several book chapters. His former students work in some of the world's leading global companies, including Facebook and Intel.