New National Academy of Medicine, Engineering members advance UTA research excellence
The University of Texas at Arlington has reached another important milestone on its trajectory to becoming the model 21st-Century Urban Research University with the addition of two new national academy members to the university's faculty.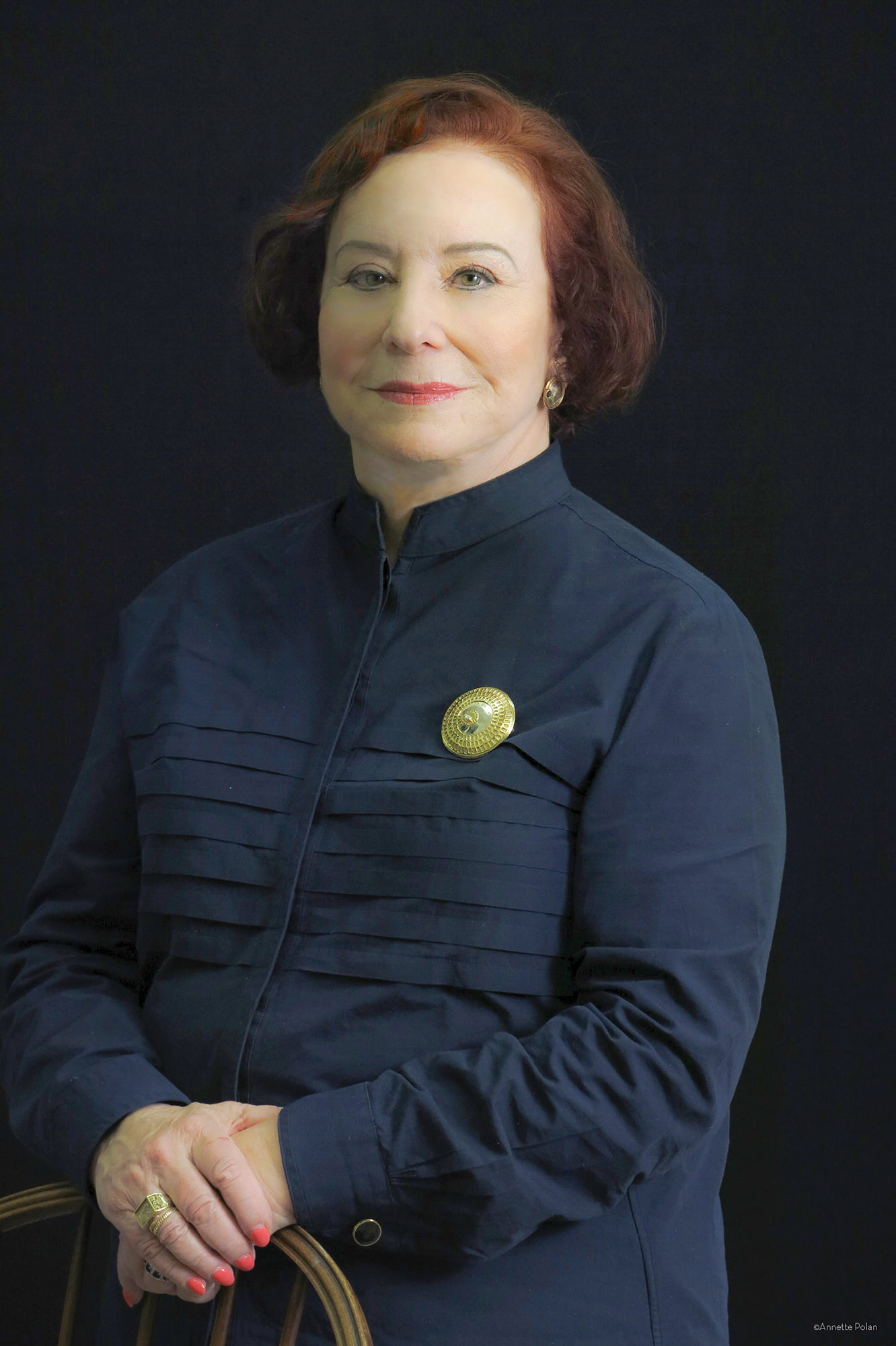 Florence Haseltine, a member of the National Academy of Medicine and former director of the Center for Population Research of the National Institute of Child Health and Human Development at the National Institutes of Health, and Surendra Shah, an internationally renowned expert in cementitious materials and a member of the National Academy of Engineering, recently joined the faculty at UTA. The new researchers elevate the total number of national academy faculty members to five.
UTA President Vistasp Karbhari said the duo highlights the University as a destination campus for renowned researchers.
"Landing two of the premier researchers in the country in their respective fields is significant for UTA and strengthens our standing as a premier research university," Karbhari said. "Their choosing UTA is the result of increased recognition of the momentum—of the expanding academic and research excellence and impact on the community—that personifies UTA. Our family of scholars expands and becomes stronger with Drs. Haseltine and Shah becoming a part of our UTA fabric."
Dr. Haseltine comes to UTA as a Presidential Distinguished Professor in the College of Nursing and Health Innovation and as executive director of health research. Dr. Shah will serve as the director of the new Center for Advanced Construction Materials and is a Presidential Distinguished Professor in the College of Engineering.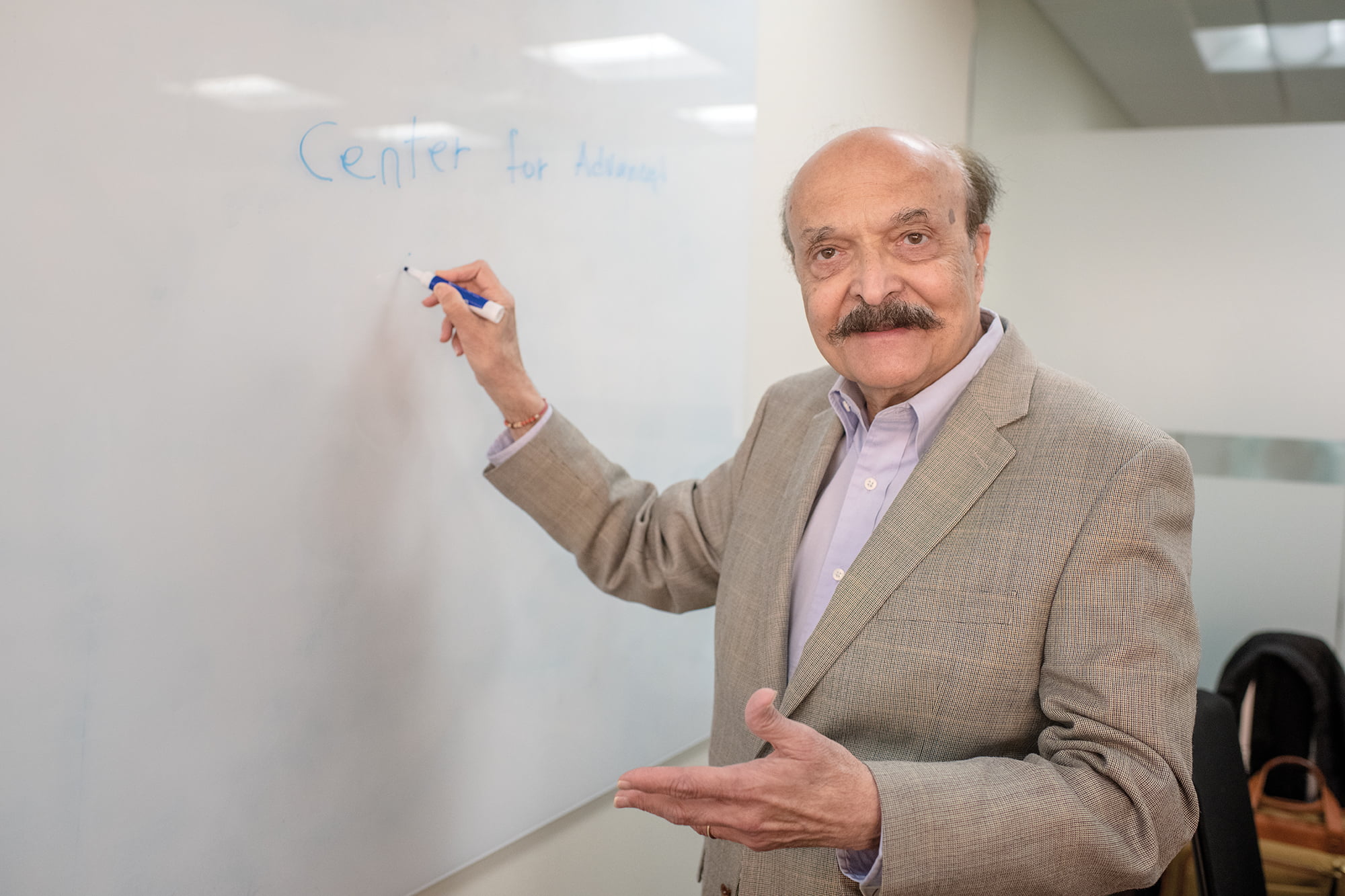 The recruitment of Shah was supported by a generous award of almost $2 million from the Governor's University Research Initiative, which was established to assist Texas universities in recruiting members of the national academies to the state. The recruiting packages for Haseltine and Shah were each also supported by $1 million awards from the UT System Science and Technology Acquisition and Retention program.
"On behalf of the Maverick community, I'd like to thank Gov. Greg Abbott for choosing to invest so purposefully in higher education in Texas," Karbhari said. "The recruitment of national academy members to our universities enriches the educational environment, as well as contributes significantly to the prosperity and socio-economic development of our communities and the state."
Duane Dimos, vice president for research, said the two researchers will be key contributors to UTA's research, which is guided by the University's Strategic Plan 2020 and its four broad themes: health and the human condition, sustainable urban communities, global environmental impact and data-driven discovery.
"These are two titans in their respective research fields who demonstrate a tremendous vision for discovery and passion for sharing knowledge that strengthens society," Dr. Dimos said. "Drs. Shah and Haseltine bring with them expertise that will fortify the North Texas economy and serve the health of our communities, while also directly benefitting our faculty and the experience of our students. They will contribute mightily to the growing prestige of UTA research, and I am honored to have them join our team at such a remarkable time in our university's history."
Haseltine, who has been at the forefront of health technology since the early 1980s, has led the way for advances in contraception research and other critical health areas for over 27 years. 
Haseltine founded the Society for the Advancement of Women's Health Research and was elected as a Fellow of the National Academy of Inventors for her innovations in the field of reproductive sciences. She works with the National Academy of Medicine to establish review panels evaluating the fields of obstetrics and gynecology, sex differences and contraceptive science. At UTA, Haseltine will focus on expanding research programs in population health and life sciences in women's health, genomics and disability studies.
In an endorsement of her hire, Haseltine's colleague Mary Lake Polan said, "Florence Haseltine is the epitome of a Renaissance woman committed to the advancement of women's health issues and, perhaps more importantly, the advancement of women's careers." Polan is also a member of the National Academy of Medicine and has worked at the Yale University School of Medicine and Stanford University Medical Center.
Shah is world-renowned for his research on cement-based materials, which focuses on fiber-reinforced composites, nondestructive evaluation, transport properties, processing, rheology, nanotechnology and use of solid waste materials. He is currently leading a revolution in nano-material applications to concrete, which will build upon UTA's prominent research programs in civil engineering infrastructure and advanced materials. 
Eric Landis, Distinguished Maine Professor at the University of Maine, praised Shah for his transformative work as he expressed support for Shah's recruitment to UTA. "He has done more than any other single individual in the last 50 years to integrate different branches of science and engineering toward the goal of advancing knowledge of concrete properties and performance," Landis said.  
Shah previously served as founding director of the National Science Foundation Science and Technology Center for Advanced Cement-Based Materials and was the Walter P. Murphy Professor of Civil Engineering in the Robert R. McCormick School of Engineering and Applied Science at Northwestern University.
Haseltine and Shah join three other UTA national academy members, each reflective of the distinguished nature of their leadership and scholarship in their respective disciplines.  Other UTA national academy members include:
College of Engineering Professor Dereje Agonafer (National Academy of Engineering)
College of Science Professor David Nygren (National Academy of Sciences)
College of Engineering Professor Kenneth Reifsnider (National Academy of Engineering)