College Consensus ranks UTA among best ROI universities for online students
The University of Texas at Arlington was ranked No. 34 nationally for universities offering the best return on investment for online students, according to College Consensus.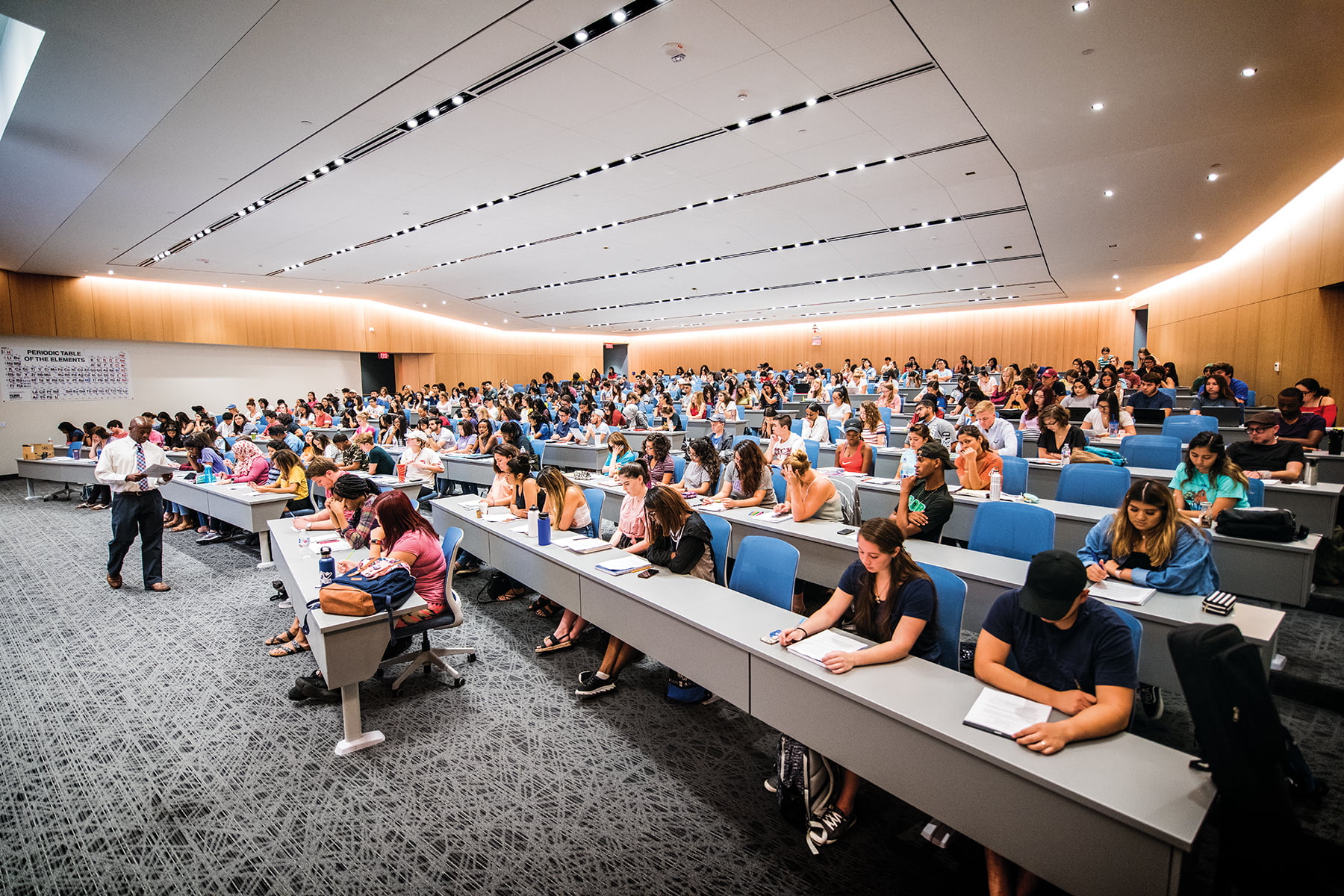 College Consensus pointed out that UTA offers multiple start times for the convenience of busy, working students with full schedules. The website listed accelerated programs available to online students as another strength of UTA programs.
"With the variety of programs, accomplished faculty and excellent student support, this is a university worth looking into for the best return on investment colleges," College Consensus said.
Troy Johnson, UTA's vice president for enrollment management, said the recognition that UTA provides excellent value for online students shows that the university is successfully tailoring its education to the busy realities of student life.
"At UTA, our graduates don't just get an education. They get a career," Johnson said. "And we're not only helping individual students, but we're helping the state's workforce by ensuring that more Texans achieve higher levels of education."
The College Consensus rankings use PayScale College ROI Report data to rank colleges offering fully online and hybrid degree programs. PayScale's formula for ROI takes into account the cost of the degree and the amount of income a graduate should make over what they would have made without the degree.
Cost is calculated as the average out-of-state tuition cost for a full four-year degree.
Other organizations have recognized UTA's leadership in the online arena. The SR Education Group ranked UTA No. 20 on its list of the best online colleges for 2019. The group claims these are the first rankings of their kind to use recent alumni salary data from PayScale and tuition rates across degree levels and programs to provide a list of the schools offering the best value to students.
In addition:
The College of Education's online master's program in curriculum and instruction was ranked No. 1 in the nation by College Choice for 2018.
College Consensus ranked UTA No. 18 in the country on its 2019 "Most Innovative Online Colleges" list.
In 2018 UTA was named one of the best online colleges in the nation for nontraditional students by OnlineColleges.com. It came in at No. 8 on the list.