First album from UTA Records named to "Best of 2018 Classical Releases" list
The first album released by The University of Texas at Arlington's new record label has been named to Audiophile's Best of 2018 Classical Releases list.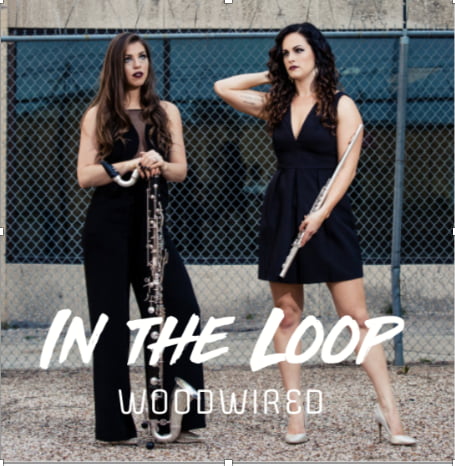 UTA Records' "In the Loop" was greeted with both popular and critical acclaim. An Audiophile critic called it "a delight, a rare treat worthy of multiple hearings."
The album features the compositions and performances of UTA clarinet lecturer Cheyenne Cruz and flautist Hannah Leffler, who perform together as WoodWired. Cruz also has published in The Clarinet Magazine and is an in-demand soloist across the country.
Dan Cavanagh, chair of UTA's Department of Music and executive producer of UTA Records, produced the album.
"The chance to work with Drs. Cruz and Leffler was an incredible opportunity to highlight the talent we have on our faculty at UTA," Cavanagh said. "For the debut recording on the UTA record label to achieve such recognition exemplifies the world-class artistry our students have access to each and every day."
UTA has two labels: UTA Records, which releases faculty members' music, and UTA Records X, which is geared toward student-driven releases. Money earned from the releases is put back into the labels.
Making Audiophile's Best of 2018 Classical Releases list alone is noteworthy. Achieving such recognition with a debut release is also impressive.
"Of the many recordings which come across the desk of Audiophile Audition, few feature such combinations as that of the highest and lowest woodwinds performing as a duo," Audiophile Audition's Casey Flannagan wrote. "The new release of 'In the Loop' readily embraces that opportunity, and delightfully fills this unique niche."
Read the full album review here.
-- written by Jonikka Davis