UTA alumnus Tom Fox, caught in crossfire, captures terrifying photo of Dallas shooter
When you're an experienced daily newspaper photographer, you learn that you have to be in a certain spot at a certain time or you won't get the image.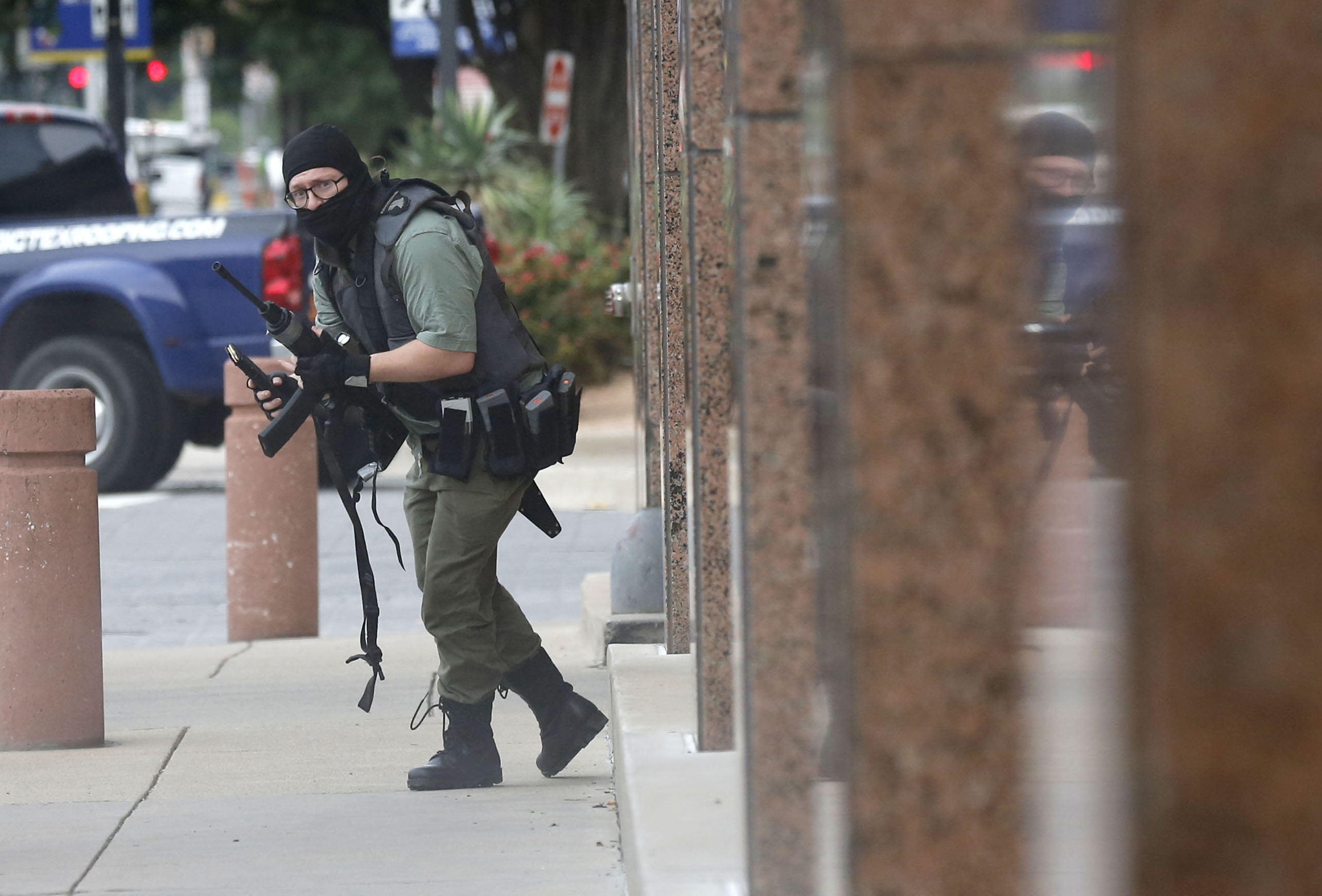 Such was the case on the morning of Monday, June 17, for Tom Fox, a 29-year veteran photographer with The Dallas Morning News, a Pulitzer Prize winner and an alumnus of The University of Texas at Arlington. Fox was at the Earle Cabell Federal Building in downtown Dallas at about 8:10 a.m. to try to get a picture of a defendant in a court case involving alleged fraud at a charter school.
"I was already in a scanning mode looking to photograph the defendant walking up the sidewalk or in from the parking lot across the street," Fox said. "Whenever she showed up, I was going to get that picture."
Fox, who graduated from UTA in 1991 with a bachelor's in fine arts, didn't get the picture of the defendant. Instead, he got much more.
Standing outside the federal building, Fox said, he suddenly heard gunshots. He saw a security guard and an attorney running toward him. He quickly pulled up a wide-angle lens and photographed them.
Pulling up a longer lens, Fox zoomed in to see another man reaching for something on the ground.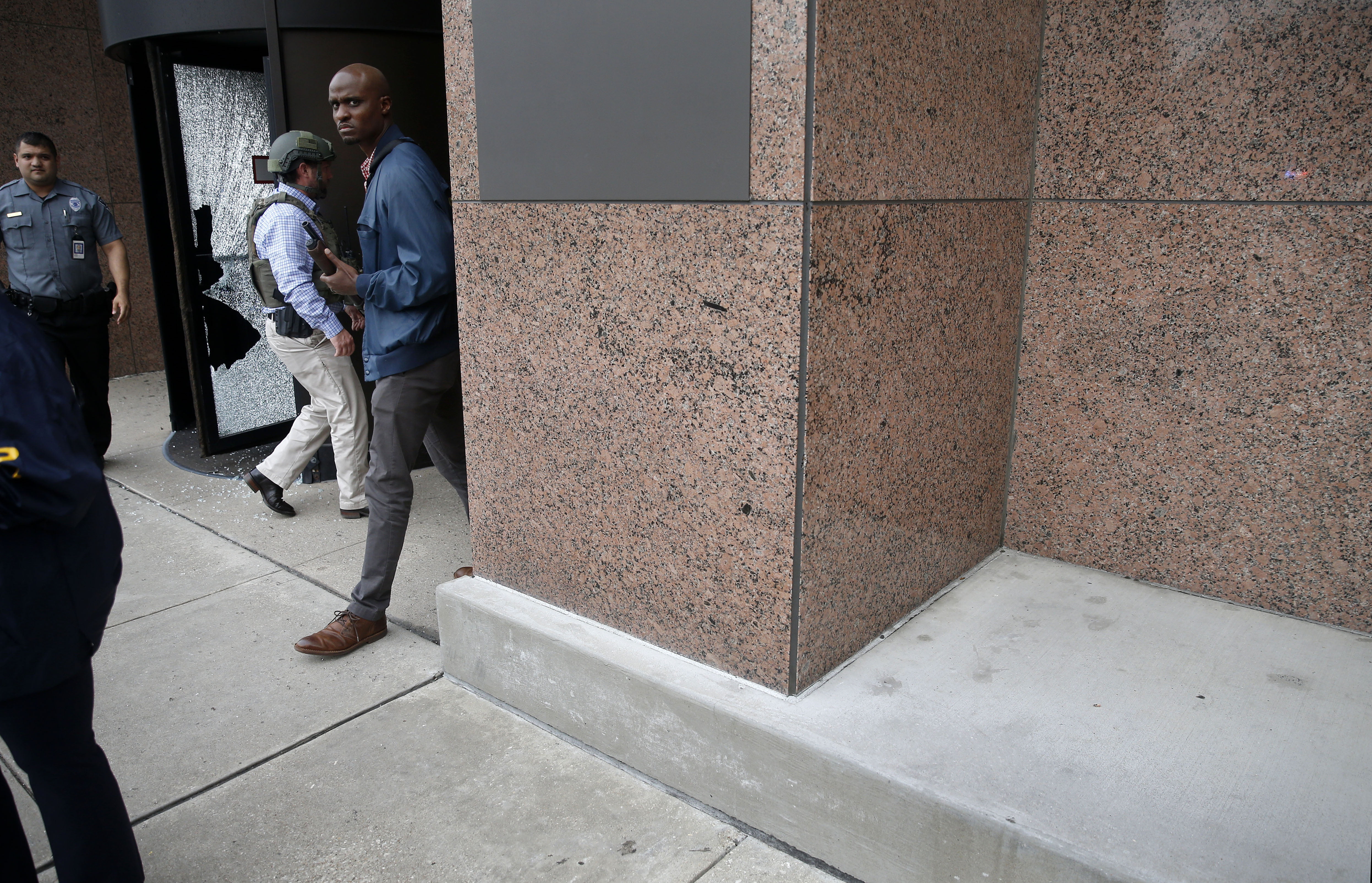 "I was already in that scanning mode when I saw this guy down the street," Fox said. "Then I saw the gun muzzle."
Fox quickly snapped the photo of the gunman and ran. After he took the picture, he tried to find safety by stepping into a small alcove. An aerial shot taken by a witness in a nearby building later showed that Fox was just 10 to 12 feet away from the gunman.
"I'm praying, 'Just don't pass in front of me,' because if I came face-to-face with him, I think he would have shot me," Fox said.
The man, dressed in a mask and combat gear, opened fire with an assault rifle on the federal building. He later was fatally shot by first responders. No one else was injured.
Fox has experienced a lot in his 30-plus years as a professional photojournalist—but nothing like what happened that Monday morning.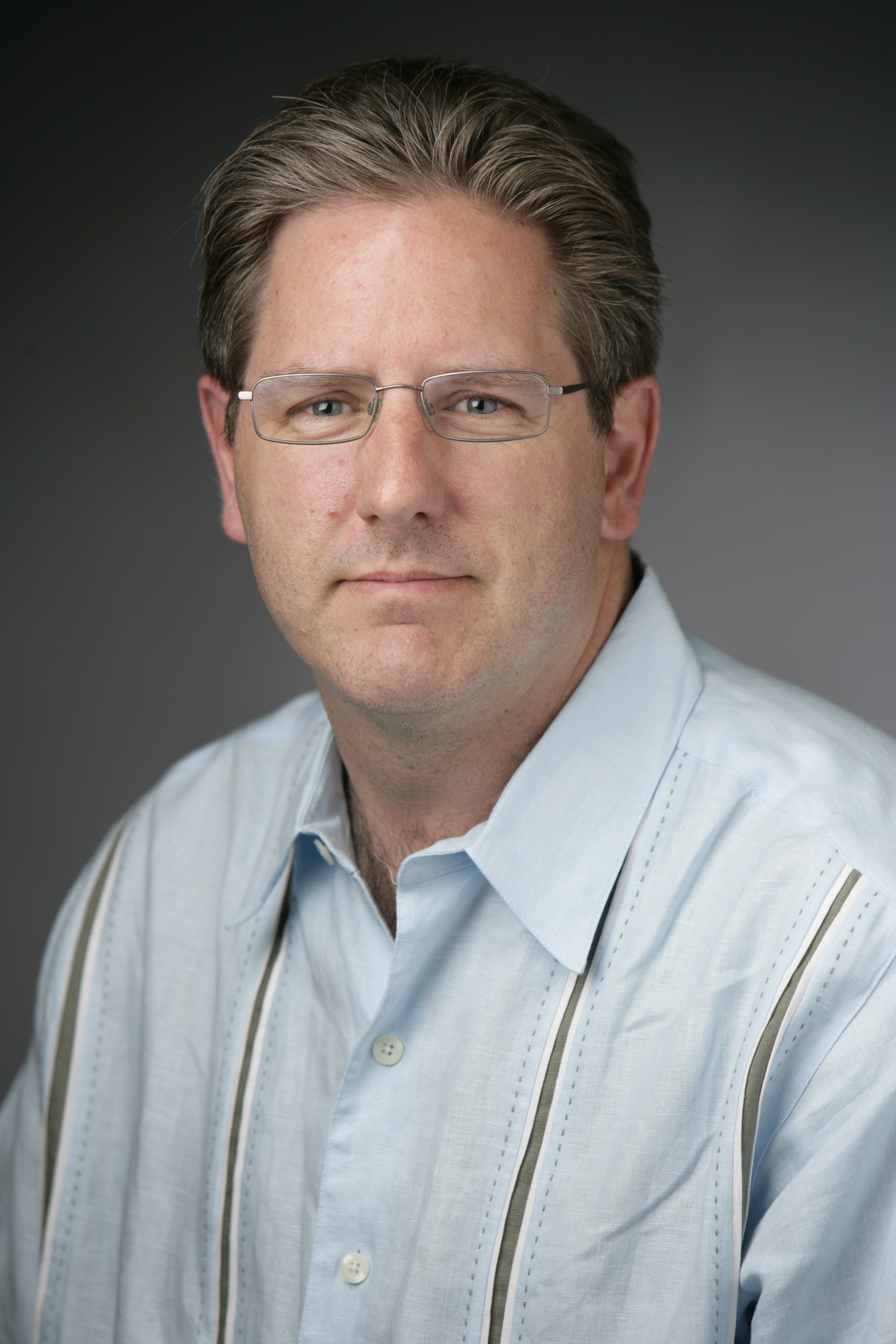 "In some ways, it's harder to witness other people's agony than your own," said Fox, who was part of The Dallas Morning News photography team that won the Pulitzer Prize for their Hurricane Katrina coverage. "When you see the devastation floodwaters have on a person, or a family or someone being airlifted from a flood site and they know they'll never come back, that's tough."
Fox is one of many notable UTA alumni who hold key positions at media outlets across the Dallas-Fort Worth Metroplex and nationwide, including the Morning News, Fort Worth Star-Telegram, The Washington Post and others. The University's student-run newspaper, The Shorthorn, has won the nation's most prestigious college media awards and is a charter member of the College Media Hall of Fame.