UTA partnership paves road to college success
UTA University Crossroads served 38,000 grade-school students in 2019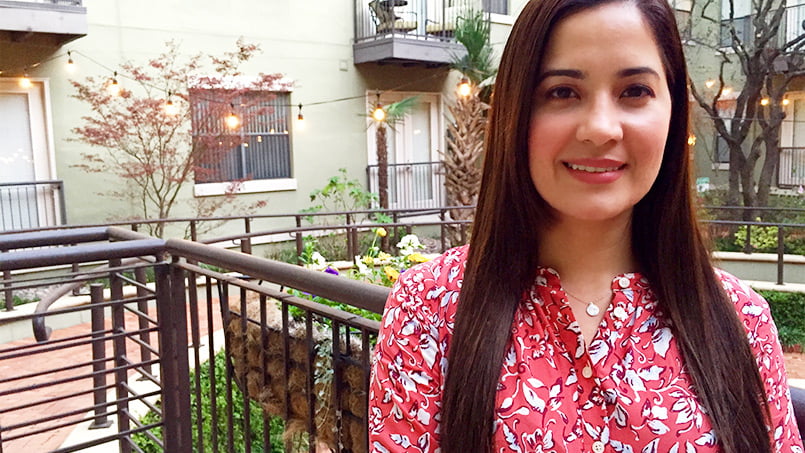 Two months shy of graduating from college, Giselly Cobas-Rincon left Cuba in search of a brighter future in Texas. The separation from her mother, brother and grandmother was agonizing, but she held on to hopes of someday completing her degree.
Her dream soon became reality with the help of UTA University Crossroads, a Dallas-based partnership comprising more than 90 organizations that improves access to and success in higher education for first- and second-generation students from low- to moderate-income households.
Through University Crossroads' college-readiness programs, Cobas-Rincon learned to navigate the American higher education system. She eventually enrolled at The University of Texas at Arlington, securing $4,000 in scholarships. She graduated in 2015 with a degree in political science and a minor in Spanish and now works as a paralegal in Dallas.
"I wanted to do better, not only for myself but for my family. They deserved a happy ending to all the effort they put into my education," she said. "UTA is a place where dreams come true, where you can find everything you need—the knowledge and the people who will support and empower you to do greater things."
UTA University Crossroads increases opportunities for traditionally underserved students like Cobas-Rincon to reach their potential. Through free offerings that focus on SAT preparation, college awareness and financial literacy, University Crossroads served more than 38,000 North Texas students in grades 6-12 last year, with over 2,500 gaining acceptance to a postsecondary education program.
"The programs we offer are critical given Texas' increasing demographic shift and ethnic under-representation in higher education, particularly for the rapidly growing Hispanic population," said Michele Bobadilla, UTA's senior associate vice president for outreach and community engagement and assistant provost for Hispanic student success.
Bobadilla founded University Crossroads in 1988 and continues to direct the award-winning enterprise.
"A college diploma can transform a student's trajectory and change a family for generations," she said.
University Crossroads plays an integral role in UTA's robust efforts to provide opportunities for students from all backgrounds to pursue higher education and contribute to the economic and civic fabric of their communities.
UTA ranks No. 1 in Texas and No. 17 nationally for master's degrees awarded to all minority students, according to Diverse: Issues in Higher Education magazine. Additionally, the educational nonprofit ScholarShot ranks UTA tied for first on the Texas Public University Report Card for serving first-generation, low-income students.
"An investment in students like Giselly is an investment in the present and the future," Bobadilla said. "We're seeing the impact of our efforts generationally. Together, UTA and University Crossroads are serving as a catalyst for change across North Texas and beyond."