UTA tracks toward achieving Texas Tier One status
Designation enables emerging research universities to achieve national prominence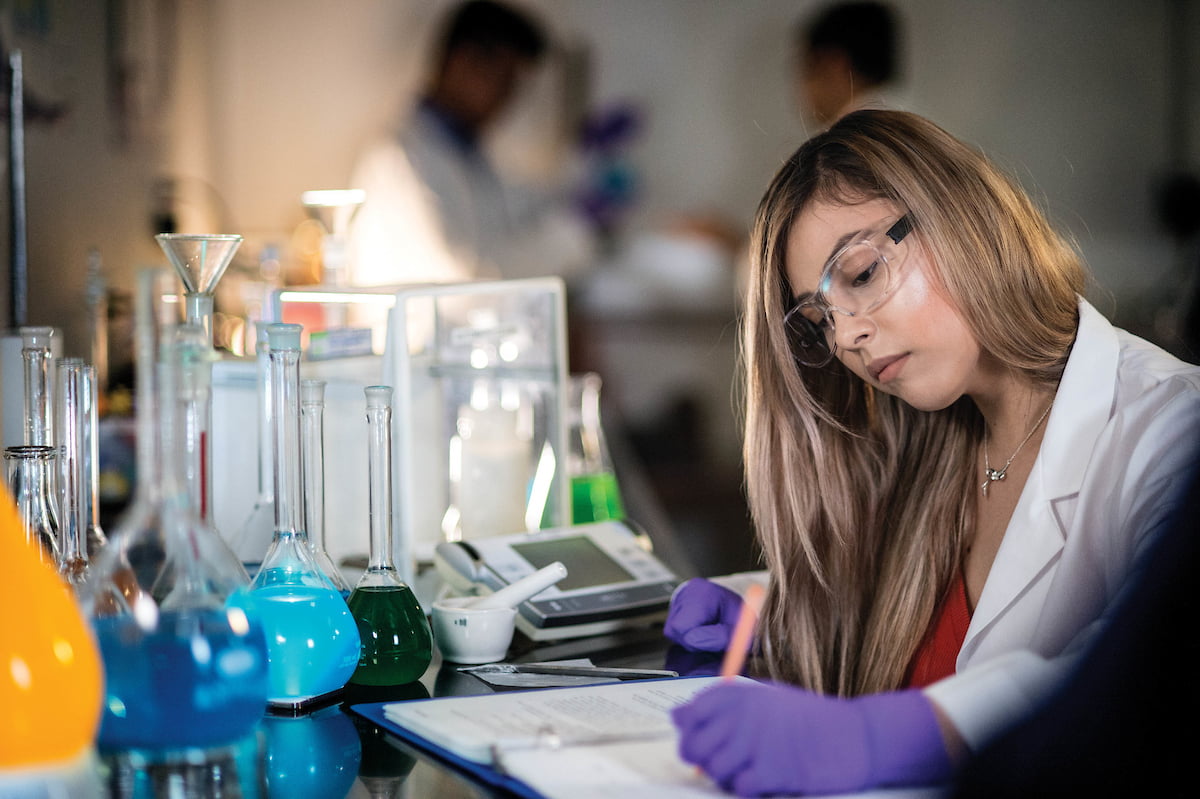 By hitting critical benchmarks, the University of Texas at Arlington is achieving all of the required criteria to receive Texas Tier One designation and funding from the state's National Research University Fund (NRUF) and would become just the fourth university in the state to do so.
"The achievement of Texas Tier One metrics is a reflection of the rigorous work and dedication of our students, faculty and staff," Provost Teik Lim said. "Being a Carnegie R1 and Texas Tier One institution cements UTA in the upper echelon of higher education and research institutions with its highly talented faculty and robust academic programs. The work we have put in to reach this point opens countless doors for our future. It is an honor to work alongside all who made this possible."
"This is a signal to the global higher education and research communities that UTA is a center for innovation and service through discovery," Interim Vice President for Research James Grover said. "It demonstrates that we are among the best of the best in our ability to propel people, industries and communities forward. Top-tier universities support prosperity and development for all, and UTA is no exception."
The 81st Texas Legislature created the Texas Tier One designation through the establishment of NRUF, which provides a dedicated, independent, equitable source of funding to enable emerging research universities in Texas to achieve national prominence as major research universities.
As part of its pursuit of Texas Tier One status, UTA had to reach a series of milestones, including surpassing $45 million in restricted research expenditures. The University must maintain these benchmarks for the remainder of fiscal year 2020 to receive shares from NRUF.
Meeting or exceeding these goals remains a top strategic priority for the University.
"Receiving allocations from NRUF as a Texas Tier One university will not only empower continued expansion of the first-class research enterprise at UTA, but will also allow us to provide meaningful solutions to the industries, government and partners that choose to invest in UTA," Grover said.
In addition to the benchmark for research expenditures, UTA is on track to maintain the following benchmarks to cement its Tier One status for the state's next funding cycle in 2021:
awarding more than 200 Ph.D.s each year, which UTA has done for five years in a row
being designated a member of the Phi Kappa Phi Honor Society
demonstrating the ability to recruit a freshman class of high academic achievement, a criterion for which UTA consistently ranks the highest among universities in the running for NRUF designation
high-quality faculty
The last of these is illustrated by the increase in National Academy members on the faculty to a total of six.
In February, Dereje Agonafer, Jenkins Garrett Professor in the Department of Mechanical and Aerospace Engineering, was elected to the National Academy of Engineering, becoming the first current UTA faculty member to be appointed to a National Academy. In many ways, this milestone cemented UTA's status as a destination campus for renowned researchers.
"With my National Academy appointment, I'm able to expand my resources and equipment significantly so UTA can be a major resource for the DFW area, Texas and the nation," Agonafer said. "UTA achieving Tier One status is significant as we will be able to advance the way we help local and state industries grow and prosper."
The other National Academy faculty at UTA are:
David Nygren, National Academy of Science
Kenneth Reifsnider, National Academy of Engineering
Florence Haseltine, National Academy of Medicine
Surendra Shah, National Academy of Engineering
James Coleman, National Academy of Engineering
"Beyond the research prestige the National Academy members lend to UTA, they provide invaluable opportunities to mentor young Mavericks and their colleagues," Lim said.
"By nature, the individual elections of our National Academy members signify that they have made transformative contributions to their respective fields. Now, they bring that expertise to contribute mightily to both our research and learning environments," Lim said. "I am grateful for their passion for sharing knowledge that strengthens society."