UTA Libraries supports student success
New hours, updated services and enhanced safety measures for UTA Libraries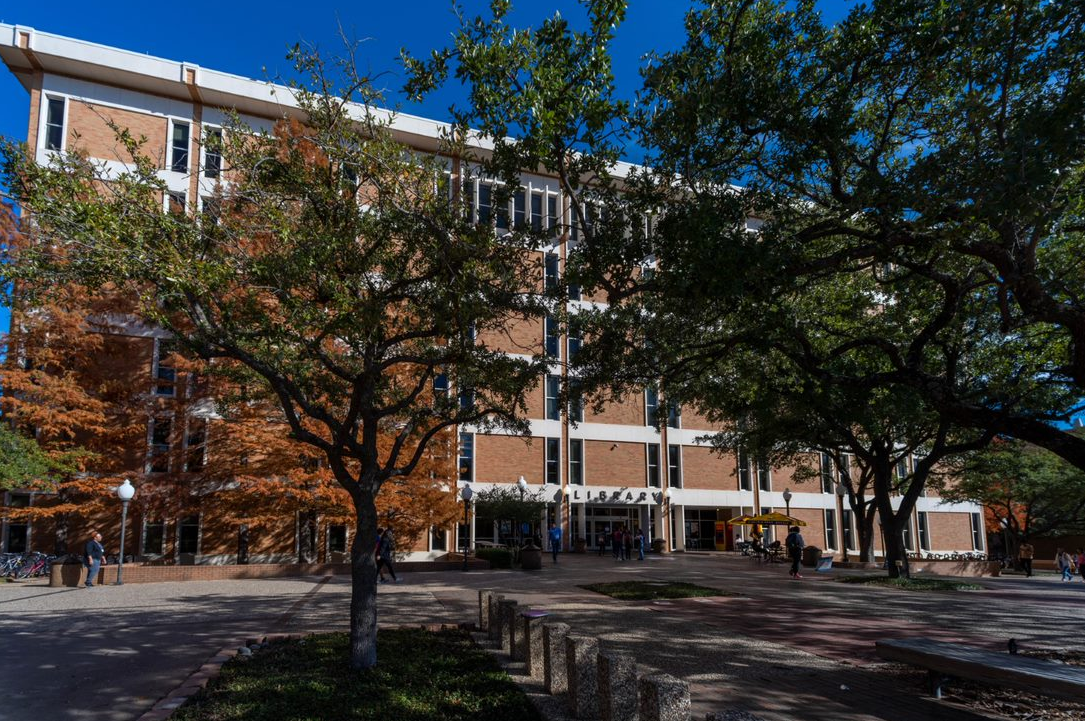 *Updated: January 2021
The staff at The University of Texas at Arlington Libraries is preparing for the semester with new and updated services to better serve students and faculty.
"Libraries and University staff have been hard at work to modify Central Library spaces and processes so we can safely provide critical resources and services to our students and faculty," said Rebecca Bichel, dean of UTA Libraries.
To prioritize the safety of the UTA community, the Libraries will only be open to active UTA students, faculty and staff. Operating hours are:
Monday through Friday: 7 a.m. to 9 p.m.
Saturday: 10 a.m. to 6 p.m.
Sunday: 1 p.m. to 10 p.m.
Floors 2 and 3 of Central Library are closed for construction until early Spring 2021 and will reopen once construction is complete. Floors 4-5 of Central Library, as well as branch locations in the Architecture and Fine Arts and Science and Engineering buildings, will remain closed until further notice.

Noteworthy
The basement and the sixth floor of Central Library will be designated quiet floors. The basement also will offer computer stations arranged in accordance with social distancing guidelines.

The dataCAVE will offer computer stations with specialized software, arranged in accordance with social distancing guidelines. Virtual consultations with dataCAVE staff can be booked using

our online booking system

.

Gaming in the basement will not be available for fall 2020; however, the UTA community will be able to borrow gaming consoles and games as part of the technology lending program.
Online help is now available 24/7 via live chat on the Libraries website.
Free masks will be available to active UTA students, faculty and staff at the Welcome Desk inside Central Library while supplies last.
Plexiglas protections around service points and social distancing reminders throughout the Libraries are designed to promote the health and safety of staff and users.
Services
UTA Libraries has adapted several of its services to account for the new normal on campus.
"Throughout the semester, we will continue to evaluate the best practices to provide outstanding services to the UTA community, in accordance with safety guidelines and state, local and University guidance," Bichel said.
Services include the following:
Users will be able to print on the first floor of Central Library.
Special Collections will be open to class and individual research visits by appointment only.
The FabLab will continue to offer its online virtual consultation service as well as provide mediated 3D printing services. The FabLab will also offer laser-cutting and vinyl-cutting services.
The Libraries will continue to offer extensive technology lending, in-library and curbside pickup for print circulation materials, and delivery of print materials to faculty offices.
Students, faculty and staff can now request print materials through the UTA Libraries ILL program. However, as not all libraries are lending yet, it may take longer to obtain materials.
If students are unable to return items by the expected due date, please contact us at 817-272-3395 and we will work with you to find a solution.
Due to a seven-day quarantine period for print books returning to the Libraries, the print reserves will not be circulating. However, the Libraries will assist with locating Open Educational Resources, public-domain materials and library-licensed content.
Instructors can also request scans of specific chapters needed for instruction in accordance with fair use. A full breakdown of the effect of COVID-19 on the Libraries Course Reserves policies can be found on the Libraries website. Instructors are encouraged to reach out to their subject librarian or directly to the Learning Resources Librarian, Katie Willeford, for assistance with locating course materials.
Students, staff and faculty can consult both in-person and virtually for digital media creation projects.
Partner Services
Check the Coronavirus Information page for up-to-date information on campus operations during the COVID-19 pandemic.