UTA ranked among nation's best for Hispanic students
Nursing student says 'A degree from UTA will open so many doors'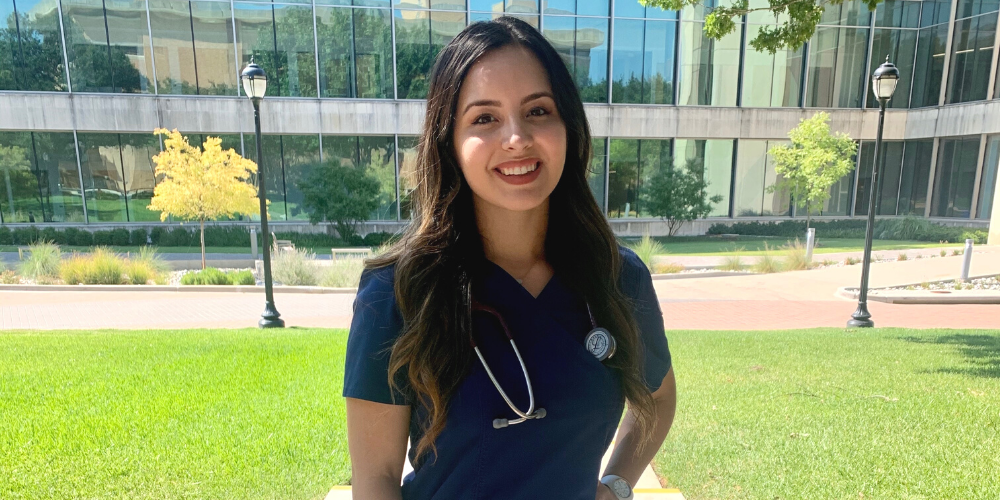 The University of Texas at Arlington again is ranked among the Top 100 Colleges and Universities for Hispanic Students, according to an annual list from The Hispanic Outlook on Education Magazine.
UTA was nationally ranked in four categories:
No. 9 in architecture degrees
No. 15 in bachelor's degrees
No. 9 in master's degrees
No. 24 in total enrollment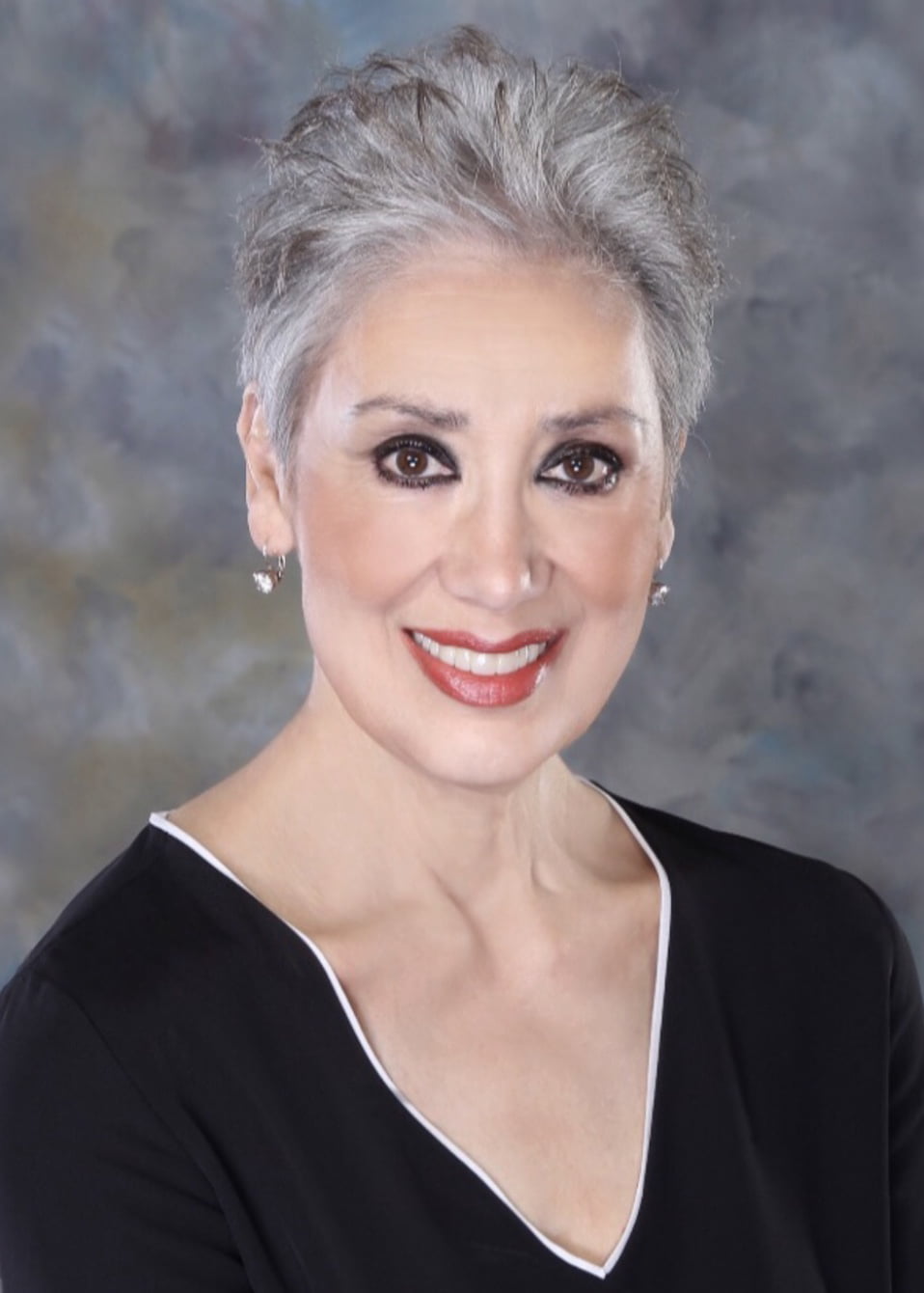 Michele Bobadilla, assistant provost for Hispanic student success, said this most recent recognition of UTA's longstanding commitment to serving Hispanic students underscores the value the University places on diversity, equity and inclusion.
"The University is committed to creating a welcoming environment while providing student success initiatives that ensure persistence through graduation," Bobadilla said.
Aidaly Castillo, nursing senior, said she chose UTA because she was impressed with its degree programs, diversity and commitment to serving students of all backgrounds. She always had an interest in medicine and community outreach, especially to underrepresented communities.
"When I was younger, I remember going to medical appointments with my family members. I noticed the lack of diversity in medical settings, especially the lack of Spanish-speaking nurses and doctors," she said. "I think it is especially important to be a voice for the Hispanic community and raise awareness on health care issues."
Castillo serves as the president of UTA's Hispanic Student Nursing Association, which builds partnerships among students, families, community role models and the University to promote the successful development of Hispanic students as professional nurses.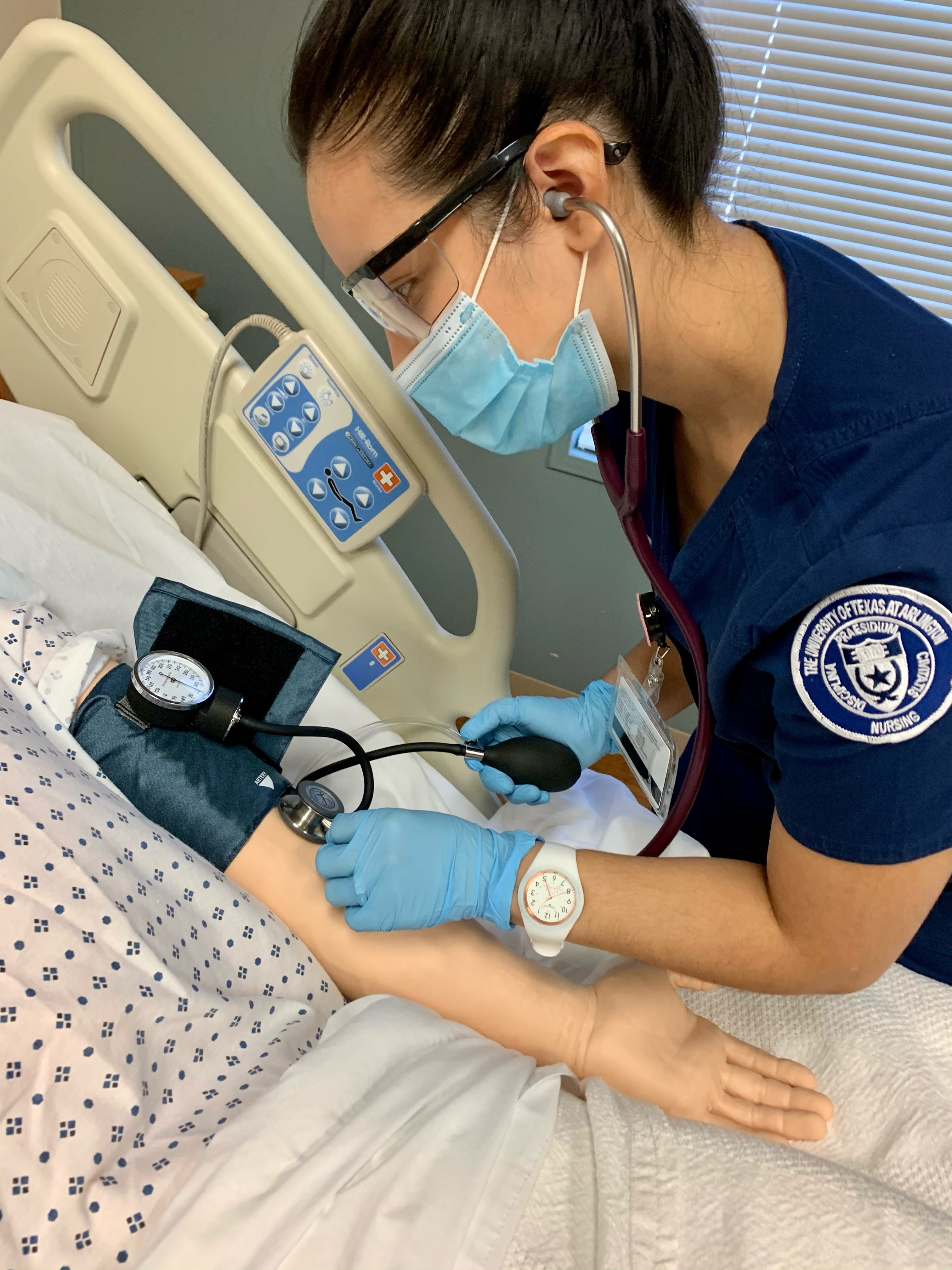 "A degree from UTA, especially one from its College of Nursing and Health Innovation, will open many doors and give me unlimited opportunities to help communities in need," she said. "I expect to graduate this month and pursue my dream job as a pediatric emergency room nurse."
In 2014, UTA became the largest public four-year university in Texas to meet U.S. Department of Education requirements to be labeled a Hispanic-Serving Institution (HSI). In addition, UTA is among the few universities nationwide to achieve designations of both HSI and Carnegie R-1: "Very High Research Activity" in the Carnegie Classification of Institutions of Higher Education. The HSI designation allows UTA to access federal funding for initiatives aimed at expanding educational opportunities and increasing degree attainment rates among all students.
Earlier this year, UTA was again ranked in the top 10 among national universities by U.S. News & World Report for the ethnic diversity of its students, as measured by its 2019 undergraduate student body.
The University is also part of the United States Hispanic Chamber of Commerce Foundation's University Partnership Initiative, led by Bobadilla. The initiative's goal is to build a robust college-to-career pipeline between UTA and the corporations that partner with the Foundation, resulting in enhanced career-readiness for students and an immediately employable talent pool for various industries.
"The University conducts cutting-edge research, actively engages with the community at large on issues of critical importance and promotes opportunities for diverse engagement," said Bobadilla, who is also senior associate vice president for outreach services and community engagement. "These touch points ensure that our students receive real-world experiences that will prepare them for the global marketplace as they move from college to their career."
Each year The Hispanic Outlook on Education Magazine acknowledges America's top colleges and universities with the most Hispanic students, as well as schools granting the most degrees to Hispanic students generally and for specific majors. The rankings were determined using data from the National Center for Education Statistics and The Integrated Postsecondary Education Data System.