UTA launches certificate in gerontology health care
Demand for specialized training in geriatric care increases as U.S. population ages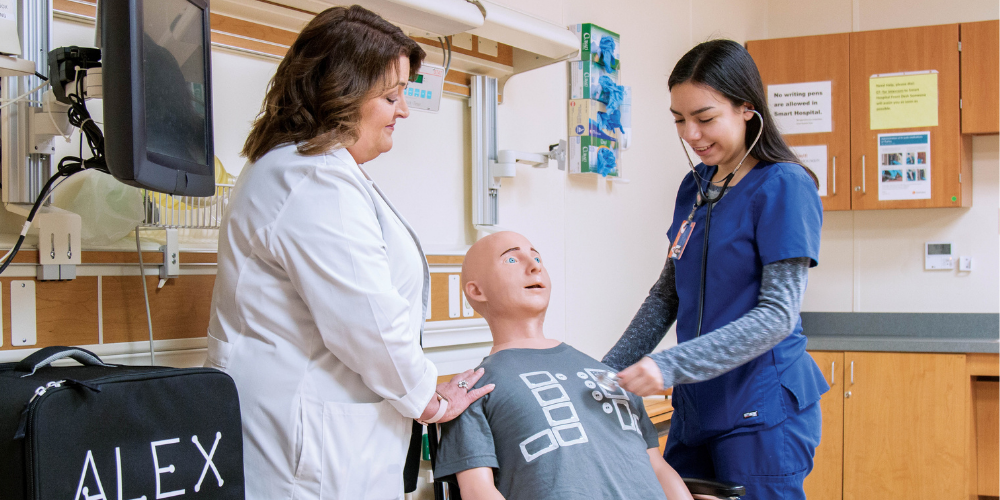 To address the unique medical and care needs of the rapidly growing geriatric population, The University of Texas at Arlington recently launched a new graduate-level gerontology health care certificate program.
Offered through UTA's College of Nursing and Health Innovation (CONHI), the Graduate Gerontology Health Care Certificate is for nurses and health care professionals who have hands-on experience working with adults age 65-plus. Those who go through the program can tailor which courses they take to match their interests and gain valuable expertise.
The 65-and-older population has grown by more than 13 million during the past decade, U.S. Census figures show, and the first baby boomer reached 65 in 2011. By some estimates, adults 65 and over will represent 20% of the population by 2030.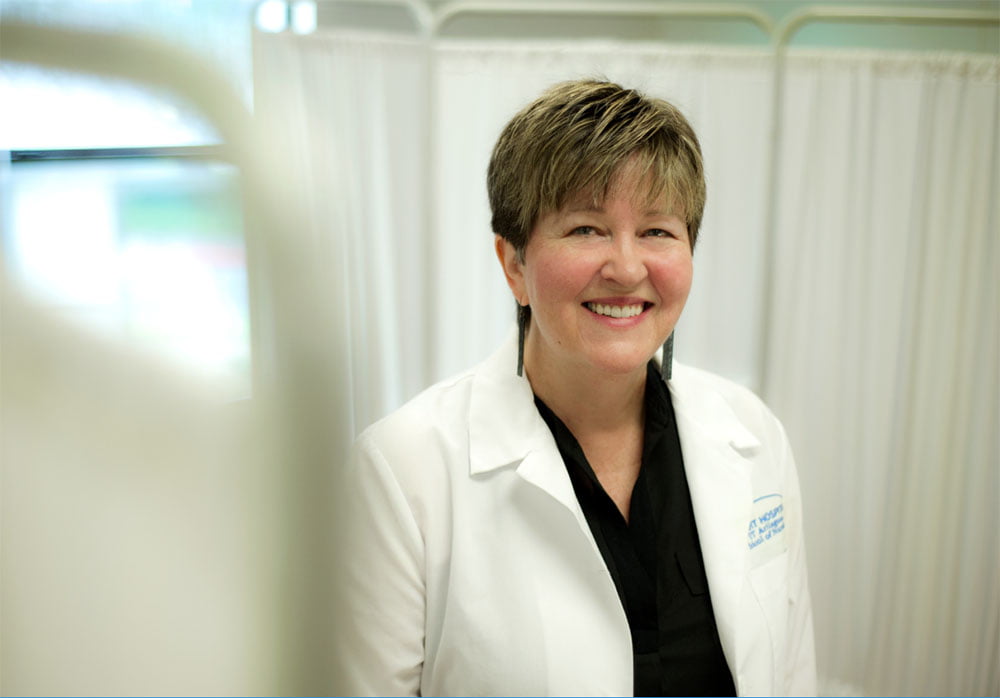 "We know the demand for nurses with specialized training in geriatric care will increase immensely in the coming years," said Kathryn Daniel, associate dean of academic affairs and director of the certificate program. "This program prepares the best, most experienced nurses and other health care professionals to provide extraordinary care and builds their foundation for an exceptional understanding of older adults' needs."
Current and prospective students are baccalaureate-prepared professionals who care for older adults in settings such as hospitals, home health, skilled-nursing facilities or assisted-living centers. Some are bedside nurses or nurse administrators, while others are social workers and health care administrators.
"Our current students are looking to broaden their knowledge of how best to care for geriatric patients," Daniel said. "It's designed for all types of students, from full-time graduate students to working professionals who need flexibility when pursuing their academic studies."
Twelve students from Dallas-Fort Worth and other parts of Texas were part of the inaugural class in the fall. The certificate program has available spots in the fall 2021 semester, which begins Aug. 26. Most of the courses are fully online, with synchronous online events and limited on-site meetings.
Admission requires a minimum of a bachelor's degree in nursing or a related field. Applicants may apply through ApplyTexas and be admitted as a certificate-seeking student. Before applying, students must have maintained a 3.0 GPA or higher on the last 60 hours of their undergraduate programs. The deadline to apply for the fall 2021 semester is June 15.
The stand-alone certificate could be completed in one academic year or added to degree-seeking students' degree plans. "Global Health Policy, Health Literacy, and Models of Care for Older Adults" is a required course for every student and offered every fall semester; all other courses are electives and based on students' interests and course availability.
As part of this certificate, students have the option to choose from courses offered in other departments, such as:
HEED 5320 Healthy Aging
SOCW 5318 Death and Dying
SOCW 5335 Aging in American Society
SOCW 5333 Aging Policy and Social Justice
SOCW 5334 Family Caregiving and Aging