UTA, Levitt Pavilion to offer free online guitar lessons
Virtual lessons allow people to come together as a community during pandemic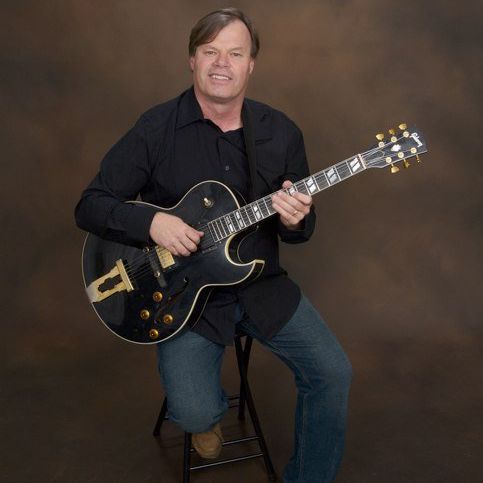 The University of Texas at Arlington's Music Department is expanding its partnership with Arlington's Levitt Pavilion for the Performing Arts by offering free virtual guitar lessons.
The class meets at 7 p.m. on Jan. 19, Jan. 26, Feb. 2 and Feb. 9, but the videos will be available for viewing anytime on the Levitt's Facebook page. Acclaimed musician Tom Burchill, adjunct assistant instructor at UTA, will lead the lessons.
Through the Learn with the Levitt program, UTA musicians also lead free weekly discussions online about different genres of music, including classical, jazz, electronic and hip hop. The video series can be seen on the UTA Music Concert and Recital Live Stream website.
"Music allows people to come together as a community," said Martha Walvoord, interim chair of the Music Department. "Even if it's virtual right now, there is still meaning in creating together."
The lessons are geared toward beginners who are just getting started with guitar, but can also be useful for any guitar players looking to refocus on fundamental skills and understand music better. Burchill will cover primary chords, basic strumming patterns and even practical tips on finding a guitar if you don't already have one.
"I love getting kids and adults started on the guitar and breaking down the mystery of music," Burchill said. "I love the excitement of starting a beginner on music, and that's what this course is about—the joy that someone can experience when they realize that they can create their own music, not just listen to it."
Burchill teaches private guitar at UTA and is a jazz guitar instructor at Texas Christian University. His former students have won more than 10 Grammy awards and have gone on to play with such artists as Leon Bridges, Miranda Lambert, Toby Keith, Erykah Badu, Prince, Mumford and Sons and Sheryl Crow.
"I love guitar because with guitar comes community, and we are all craving community right now," Burchill said.