Scholarship winners: 'Education is powerful—and it's freedom'
Three first-generation students win scholarships from Hispanic Communicators DFW
Three first-generation students studying communication at The University of Texas at Arlington have won scholarships, ranging from $2,000 to $4,000, from Hispanic Communicators DFW (HCDFW).
The winning UTA students are Krissiha Lagos, Iridiana Barcenas and Rocio Hernandez.
"The Department of Communication is grateful for the ongoing support that Hispanic Communicators DFW provides to students in majors across our department," said Charla Markham Shaw, department chair and associate professor. "We are deeply appreciative of the value our partnerships with professional organizations such as HCDFW that contribute to the academic experience our students have during their time as communication majors at UTA and after graduation."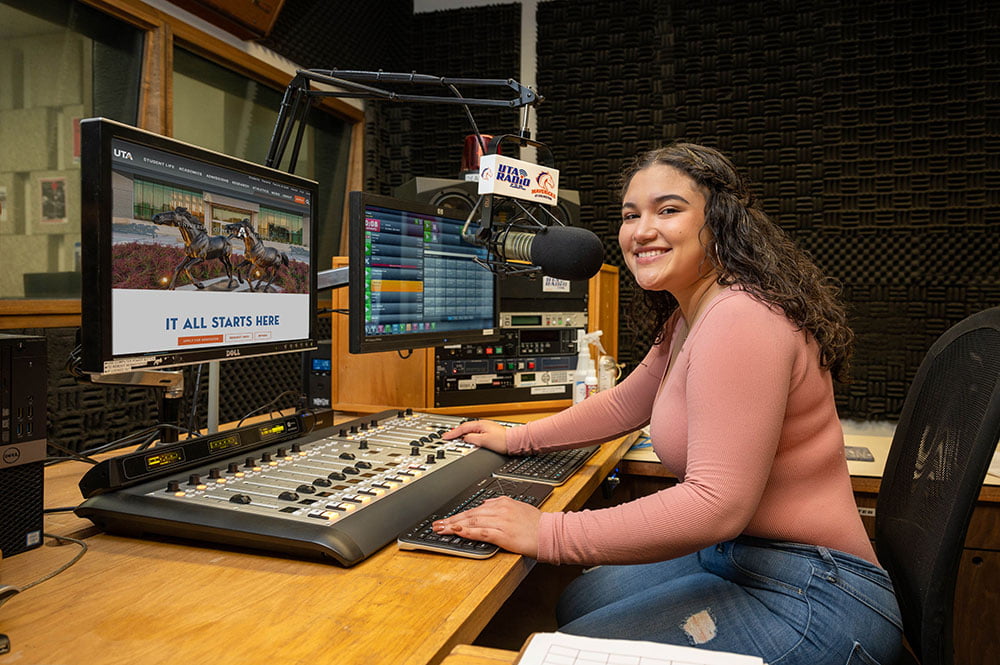 Lagos, who moved to the United States from Honduras when she was 5 years old, developed a passion for broadcast journalism at UT Arlington through UTA News en Español and UTA Radio. The broadcasting major, who expects to graduate in May, serves as the station's news director.
"I remember the first time being in the studio at UTA, creating a show with my classmates was just pure adrenaline," Lagos said. "There are so many details that go into every broadcast, and it's such a rush to put on a perfect show."
She said she believes Hispanic representation in news media is imperative.
"In news gathering, you get to talk to all kinds of different people and tell their stories," she said. "I think I'm making my parents proud with journalism and being on a career path of informing people."
Barcenas, the daughter of Mexican immigrants, said she grew up watching the news with her family.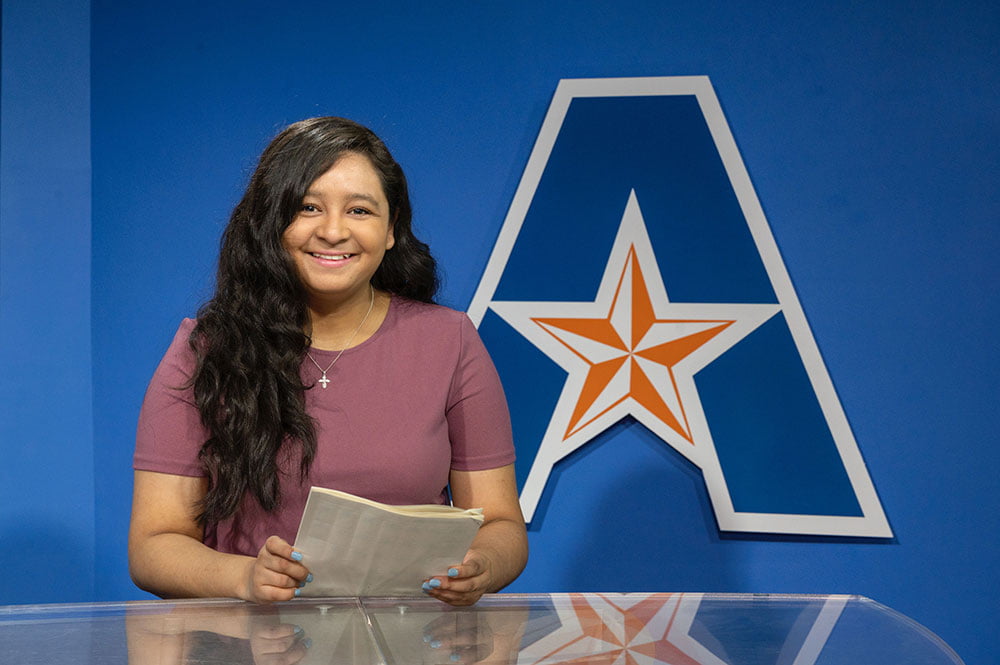 "My family does not know English and lacked the education and the language to get information," she said. "I know how crucial it is to keep your community informed, and your community is everyone—even if they don't know the language or are afraid to speak up and ask questions. Journalism is the voice of those who don't have that voice."
The broadcasting senior also works on UTA News en Español and said the scholarship helped her focus on completing her degree.
"I feel like thanks to this scholarship I received from Hispanic Communicators DFW, I really am a student right now because of it," she said. "And once I have that diploma in my hands, no one can take it away from me. Education is powerful and it's freedom."
Barcenas aspires to become a reporter and producer in television news. After a career in media, she hopes to teach journalism to high school students, with a dream of helping them run their own school broadcast news productions.
"At UTA, our professors have taught me 'Don't ever tell yourself 'No,''" Barcenas said. "It's important to never keep yourself from trying something."
The third scholarship winner is Rocio Hernandez, a senior studying public relations and advertising. She has been involved with both UTA's Public Relations Student Society of America chapter and The Shorthorn, where she was a news reporter, life and entertainment editor and news editor in the spring of 2020, during the tumultuous beginnings of the COVID- 19 pandemic.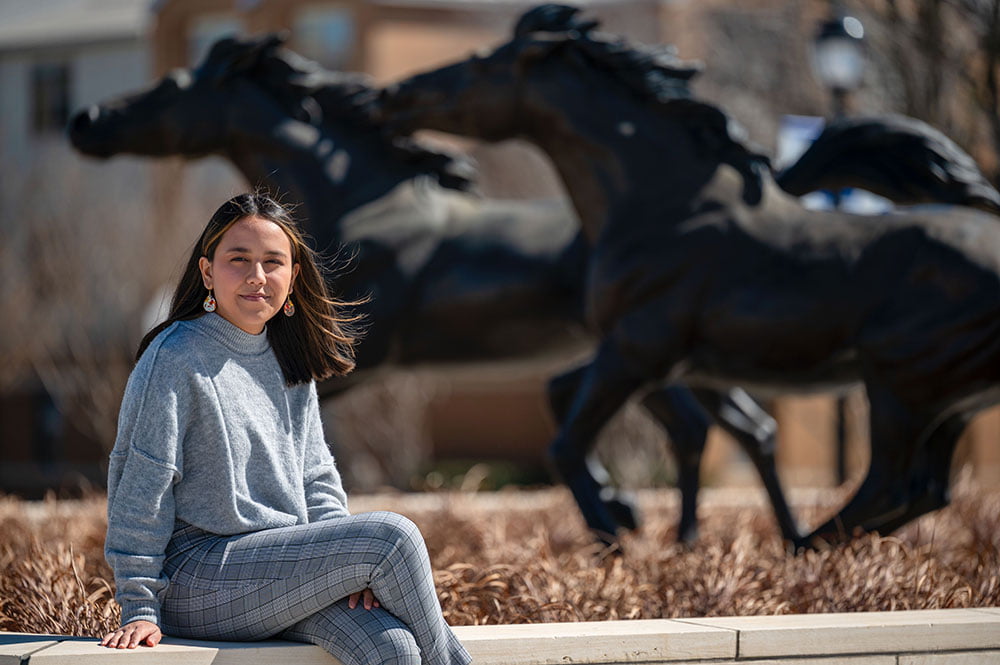 "The professors and mentors I've had at UTA have been very impactful on me and they've convinced me that I am going into the right field," Hernandez said. "They are the kind of professors I know that I can always go back to and ask for advice. They've really helped me get to where I am today."
She said she, Barcenas and Lagos all share something in common.
"We have demonstrated a grit and passion for the work that we do and for the field of communications," she said. "I know that I am here because of my parents' sacrifices."
HCDFW is an organization of journalists, public relations and marketing professionals, educators and others committed to the field of communication and furthering the visibility and role of Latinos within this field. Since 1989, HCDFW has granted $374,000 in scholarships to students interested in pursuing careers in diverse types of media.