UTA selects new VP for Diversity, Equity and Inclusion
Dr. Bryan Samuel will lead new office in pursuit of inclusivity and excellence

Dear UTA Students, Faculty, and Staff,
Today I am thrilled to announce that we have made our selection for UTA's inaugural Vice President for Diversity, Equity and Inclusion, successfully fulfilling the cornerstone goal of our eight key initiatives in this area.
Dr. Bryan Samuel will join UTA in early May to lead and build the new Office of Diversity, Equity and Inclusion, which will act as an administrative, intellectual, and community-oriented hub. Dr. Samuel was selected after a competitive, comprehensive national search that included an opportunity for him to engage with our campus and share his vision for pursuing inclusivity and excellence at UTA.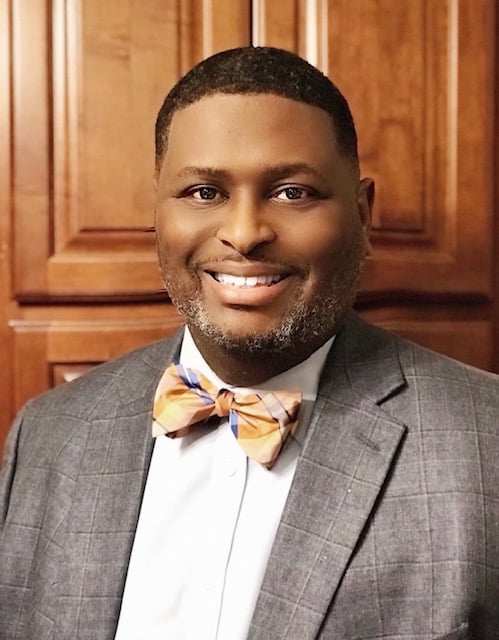 For nearly two decades, Samuel has served as a leader at universities across the country advancing diversity, equity and inclusion for students, faculty and staff. Most recently, he served as Chief Diversity and Inclusion Officer at Kansas State University.
We believe Samuel possesses great skills and a passionate commitment to diversity, equity and inclusion matters. In this leadership position, he will develop collaborative relationships on campus to further unite and guide our community in promoting a more diverse, welcoming, and inclusive campus community.
This news worth celebrating wouldn't be possible without the excellent work of the 14-member search committee that reviewed and evaluated each candidate.
Former UTA President Jim Spaniolo, chair of the search committee, shared the following with me: "I am grateful for the devoted efforts of our outstanding search committee, which worked assiduously with our search consultants to identify such a strong group of candidates for this critical inaugural position. Dr. Bryan Samuel brings a wealth of leadership experience and deep personal commitment to the values of diversity, equity and inclusion. He will be an integral part of the University-wide effort to achieve transformational progress in the months and years ahead."
Reflecting on his decision to accept this opportunity, Samuel said, "I am truly honored to join UT Arlington as the inaugural Vice President for Diversity, Equity and Inclusion. I am especially excited to collaborate with students, faculty and staff in advancing our inclusive excellence aspirations. It will be an honor and privilege to work alongside such a rich diversity of perspectives and lived experiences as we address the real-world challenges of today and continue that Maverick spirit to fulfill together UTA's vision of being a pre-eminent public research university that inspires bold solutions with global impact through creative scholarship, transformative access, and collaborative learning."
I am personally excited to welcome Samuel to our leadership team and believe that UTA will benefit greatly from his expertise and collaborative engagement. Your partnership with and support of the Office of Diversity, Equity and Inclusion is essential as we strive to make UTA the best it can be.
Please join me in giving a warm welcome to Dr. Bryan Samuel as the newest member of the Maverick family!
Sincerely,
Teik C. Lim, Ph.D.
Interim President